Have You Got One? This Is How To Spot A Fake NEW Five Pound Note
9 May 2017, 12:49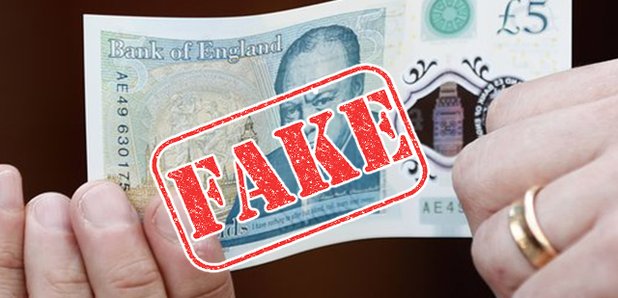 Rumour has it, counterfeit NEW fivers might already be in circulation. Police have issued a guide to spot the dodgy currency.
Part of the appeal of the new plastic £5 notes was that they were tricky for fraudsters to replicate. However, it looks like crooks may have already got their hands on replicas and now dodgy fivers are already in circulation.
Aside from checking your wallets for the fivers featuring the face of Jane Austen, you now need to look out for the fakes.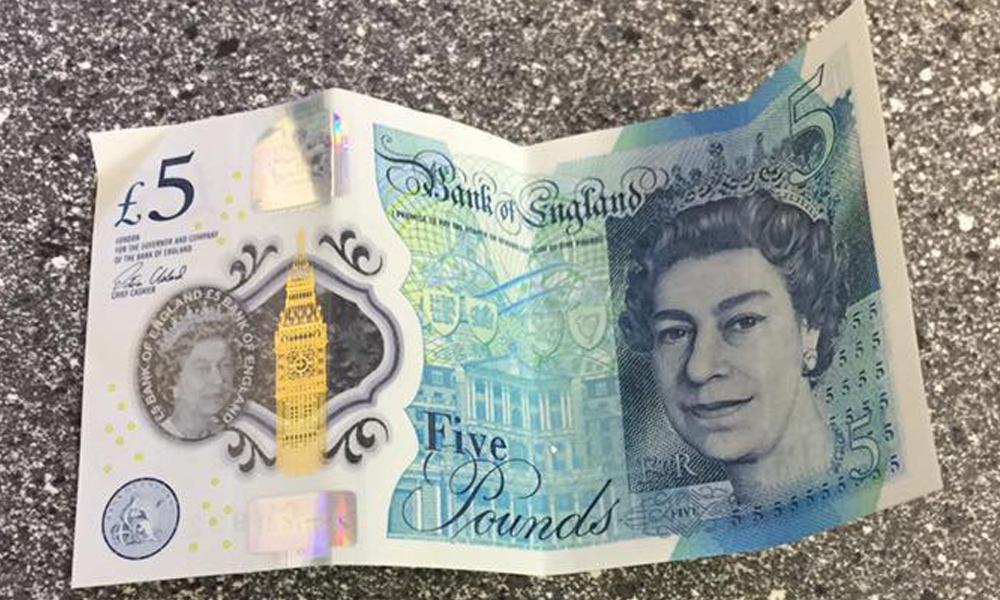 Picture | Facebook
How To Spot A Fake £5 Note
Check the see-through window and the portrait of the Queen

Check the Big Ben is gold on the front and silver on the back

Check the foil patch below the see-through window changes from 'Five' to 'Pounds' when the note is tilted

Check the coronation crown appears 3D (wiggle the note to see the effect)

Check the ultra-violet feature (a '5' will appear at the bottom left when UV light is shone on it)

Check the circular green foil patch on the back of the note which contains the word BLENHEIM - after Blenheim Palace, the birthplace of Sir Winston Churchill who appears on the note
A PCSO in Dorset raised the alarm about spotting counterfeit £5 notes despite not having actually found any.
PSCO Sarah Dutton said on Facebook: "Please be aware of counterfeit new five pound notes circulating in the area. Report any suspicious activity via 101 or 999 if it is an emergency."
Although the Bank of England are not aware of any counterfeit polymer notes already in circulation, it doesn't stop people trying to replicate them on paper.
Dorset Police are yet to clarify if the reports by PSCO Dutton are accurate or not. Nevertheless, they issued a checklist of how to spot a fake fiver.
If it turns out that you have got the real deal (yay!) don't forget to check for a little holographic Jane Austen next to Big Ben. It could be worth £50,000!