Have YOU Been Putting Your Bra On Wrong Your Entire Life?!
13 October 2017, 11:36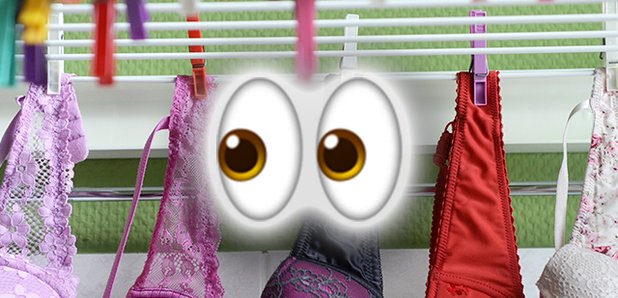 This technique is a new revelation to a lot of bra-wearers!
In this weird and wonderful world, there are few things we know to be certain.
We can rely on the fact that the sun will rise in the morning, and set in the evening.
We can stay rest assured that Christmas will always be on December 25th.
And we can sleep easy knowing that every morning, we put our bra on correctly.
Or so we thought.
Don't worry, the sun will continue to rise and set, and Christmas will never move from the 25th day of the 12th month, but you've apparently been putting your bra on wrong your whole life.
Upon purchase of a new brasier, a gobsmacked Twitter user took to social media to reveal the 'how to wear' instructions attached to the garment:
.@ThirdLove just told I've been putting on my bras wrong for twenty years.

You probably have, too. pic.twitter.com/eHRWVp11OA

— Brittany Packnett (@MsPackyetti) October 12, 2017
This technique is meant to preserve the longevity of the bra, as ultimately the material starts to stretch over time. But let's be honest, all this messing around sure does sound like a lot of extra work for the morning routine. And are we really going to remember to tighten the straps on a monthly basis?!
We're slightly hesitant about writing 'must tighten bra today' on the family calendar.
WATCH: Mum Claims She's "Too Attractive" To Find Love:

Safe to say, this unorthodox approach raised a lot of eyebrows amongst the Twitter community.
If clasping in front and swiveling is wrong I don't want to be right...

— neverthelessfu (@princesskmw) October 12, 2017
Lol I just learned something today,

— (@Sahra1236) October 13, 2017
I'm so confused...

— Bach'etteWorn (@harley_nu) October 13, 2017
BUT, even more shockingly, it seems this was not a new revelation to quite a large proportion of those who got involved on Twitter; apparently a LOT of people already practise this technique:
How the heck are you all putting on bras wrong? What other way is there??

— Cristine (@Owl_ofthewoods) October 13, 2017
That's exactly how I do it. This is new to people?

— Shakespeare527 (@Shakespeare527) October 13, 2017
...I'm surprised this is news to so many. I was always told start with the loosest hook, as the bra stretches/wears you use the next hook...

— Jessica (@iamjessicaflynn) October 12, 2017
We just don't know WHAT to believe anymore! What do you think?! Vote in our poll below!