This Hen Party Got The Fright Of Their Lives After A GHOST Appeared!
24 January 2018, 12:33 | Updated: 24 January 2018, 12:47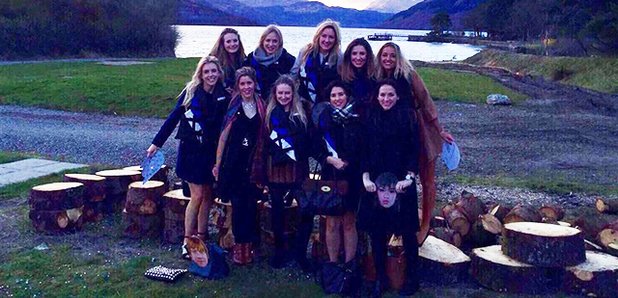 Be afraid, be very afraid...
There's only one thing that a bride-to-be expects on her hen do - surprises!
The good kind of surprise though - not the bad kind.
If you're unsure what constitutes as a "bad" kind of surprise, then this chilling scenario may clear things up for you.
It sounds like the start of a horror film, but, here we go...
A group of ten gal pals headed to a remote area in Scotland to celebrate the imminent wedding of the bride-to-be, and, like most hen parties, they decided to have a big group shot to capture the moment.
As the girls piled in together and posed for the camera, something spooky happened.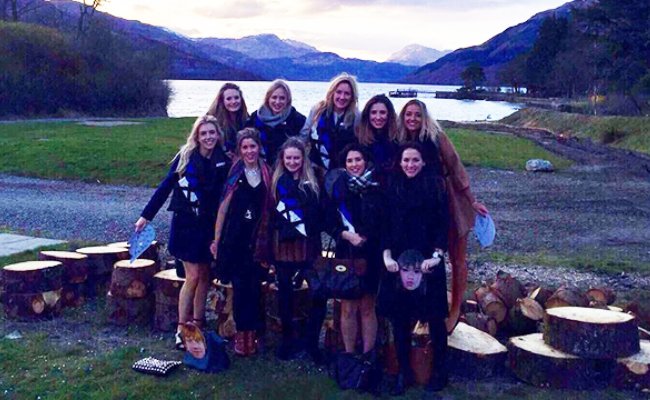 Credit: Reddit - marcusps1
The first shot came out pretty well - no-one had their eyes closed, and everyone's smiling and facing the camera.
However, it's the second shot that terrified the party - the appearance of a little boy.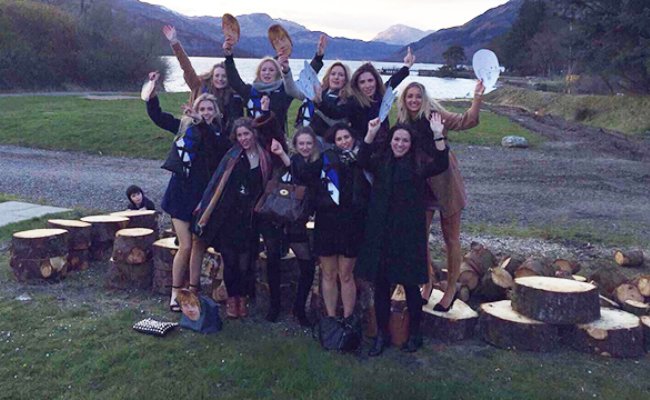 Credit: Reddit - marcusps1
If you look closely, you can see the head of a young boy peeking out from behind a tree stump.
Reddit user Mracusps1 posted these images, with the caption: "This was taken in the middle of an estate in Scotland - no other people around especially not young kids/little men."
Apparently when the bridal party checked back through their pictures, they spotted the eleventh face and headed off pretty sharpish.
The girls later learnt that there is a tale of a small child who was staying in a nearby hotel and slept-walked to his premature death by entering the lake in his subconscious state. It is rumoured that his ghost still haunts the area due to his untimely demise.
This chilling tale is so well recognised that in 1994 a film adaptation starring Emma Thompson was made, titled The Blue Boy - so named as that was the colour of his skin when his body was pulled from the water (nice). However, the actual details of the event are still pretty sketchy - like who he was and when it happened.
Spooky!
WATCH! CCTV Footage Captures Spooky Happenings: