Here's What The Word 'IKEA' Means And It's Not Even Swedish!
21 August 2017, 12:55 | Updated: 21 August 2017, 12:57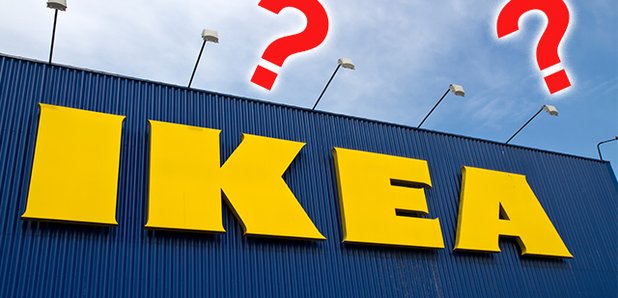 Ever wondered the reason behind the name of the famous Swedish furniture brand?
Who hasn't spent a Saturday afternoon on the living room floor surrounded by screws and flatpack furniture?
IKEA is a household name and we all have a love/hate relationship with their furniture - hate putting it together, love how affordably priced it is.
But have you ever stopped to think about the reason for the blue and yellow brands name? It would be easy to assume it's Swedish as are all the names of the items of furniture the shops shut, but funnily enough it isn't.
It's actually a much more underwhelming reason.
According to their website the name IKEA is an acronym named after the founder of the company, Ingvar Kamprad. The site explains "The IKEA name combines the initials of IKEA founder, Ingvar Kamprad, (IK) with the first letters from the names of the farm and village where he grew up – Elmtaryd and Agunnaryd (EA)".
Well there you have it! And if you want to pronounce the brands name like a true Swede here's a handy video to show you how...
In recent news, Primark also got to the bottom of the age old debate of how to pronounce their name.