These Stunning High Street Wedding Dresses Are Beautiful AND A Bargain
15 March 2018, 16:51 | Updated: 12 July 2018, 13:59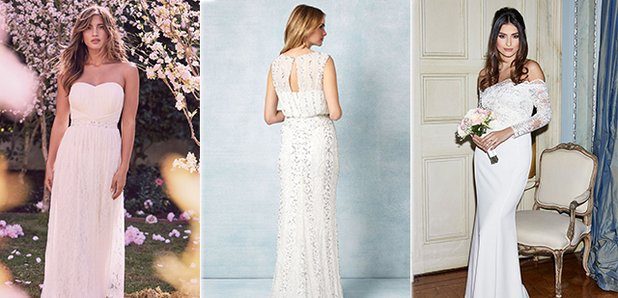 Weddings are expensive, but these gorgeous high street gowns will help you cut the cost of the big day without scrimping on style!
The high street giants have started to stock bridal gowns and we couldn't be happier! The cost of a wedding dress can sky rocket to thousands of pounds in bespoke bridal shops, but the likes of Next, Dorothy Perkins and Quiz have launched their own collection of beautiful wedding dresses.
Check out some of the best options on the high street, with incredibly reasonable price tags attached:
1. Next Ivory Strapless Bridal Dress - £240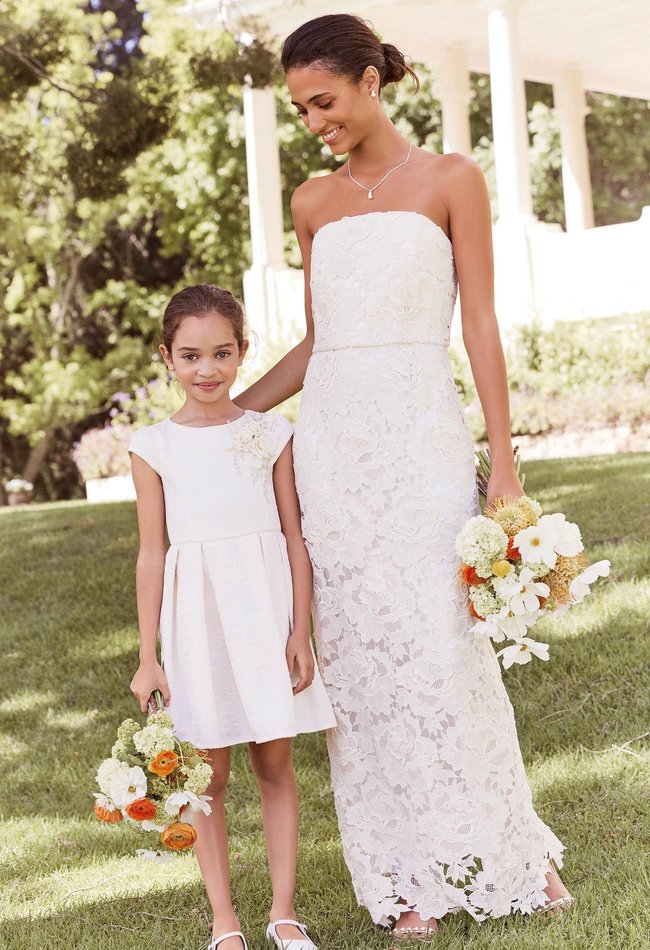 This gorgeous gown oozes elegance - simple yet beautiful!
2. Debut Debenhams - Ivory Chiffon Embroidered Sleeveless Wedding Dress - £220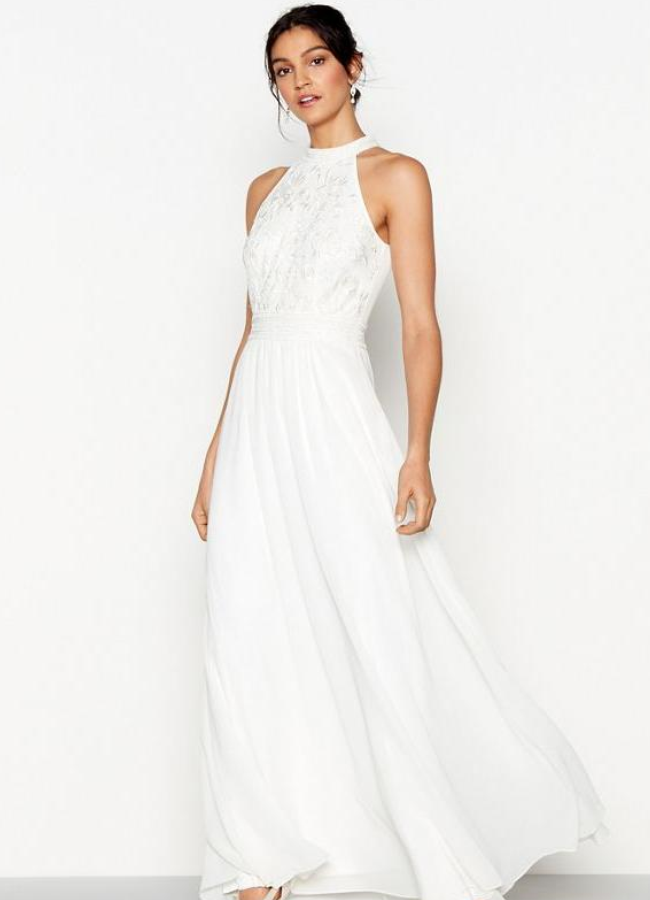 We love this unusual neckline and flattering waisted detailing - and it's currently reduced to £176!
3. Phase Eight Ivory Hope Wedding Dress - £595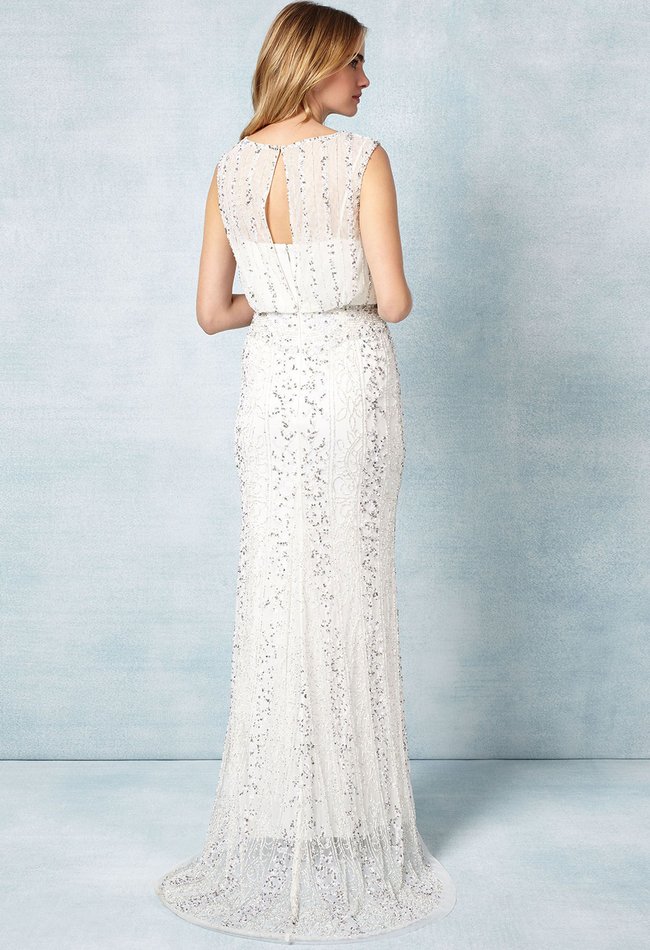 This gorgeous design looks flattering on the figure - and the beautiful embellishments are sure to make the bride the centre of attention!
4. Dorothy Perkins - Isabell Bridal Dress - £175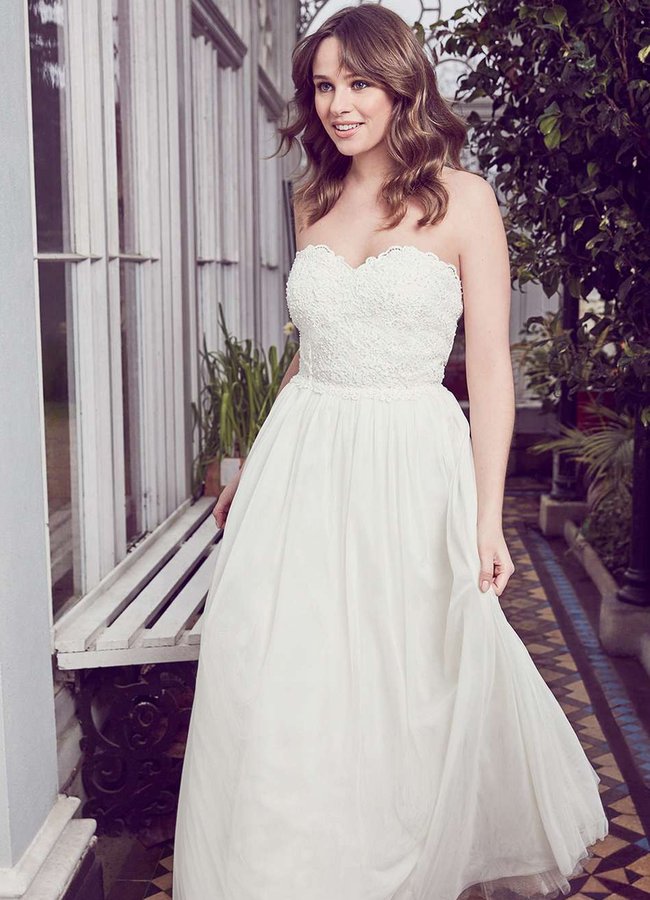 Erm, bargain much?! We love the bit of puff to enhance the skirt from the bodice, it looks comfy AND classy!
5. Monsoon - Ivory Florence Embellished Maxi Dress - £499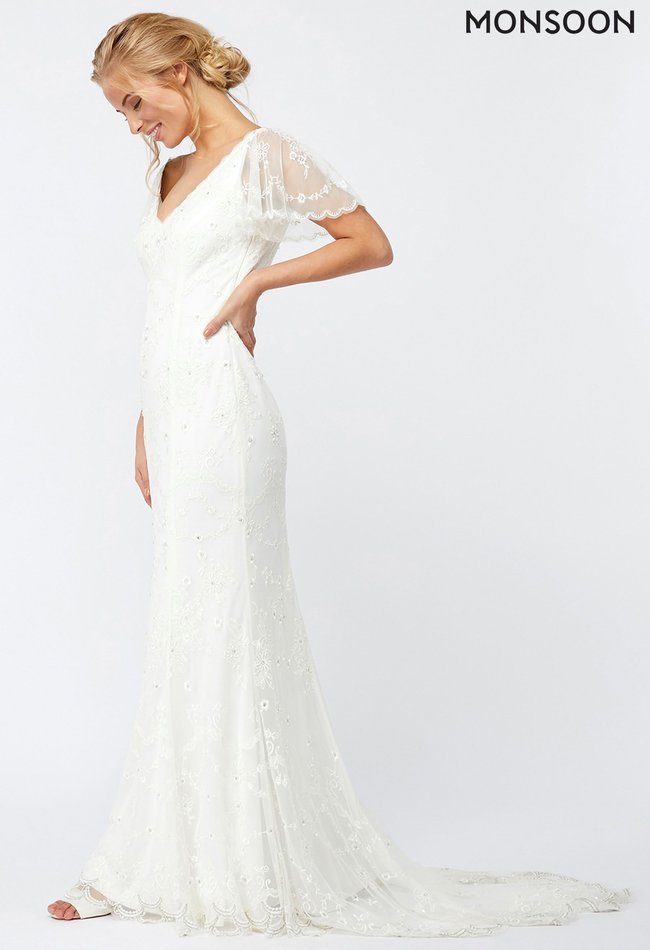 Those sleeves give this beautiful dress a totally unique touch - it's perfect for any boho bride!
6. Lipsy - Bridal White Bella Lace Multiway Dress - £180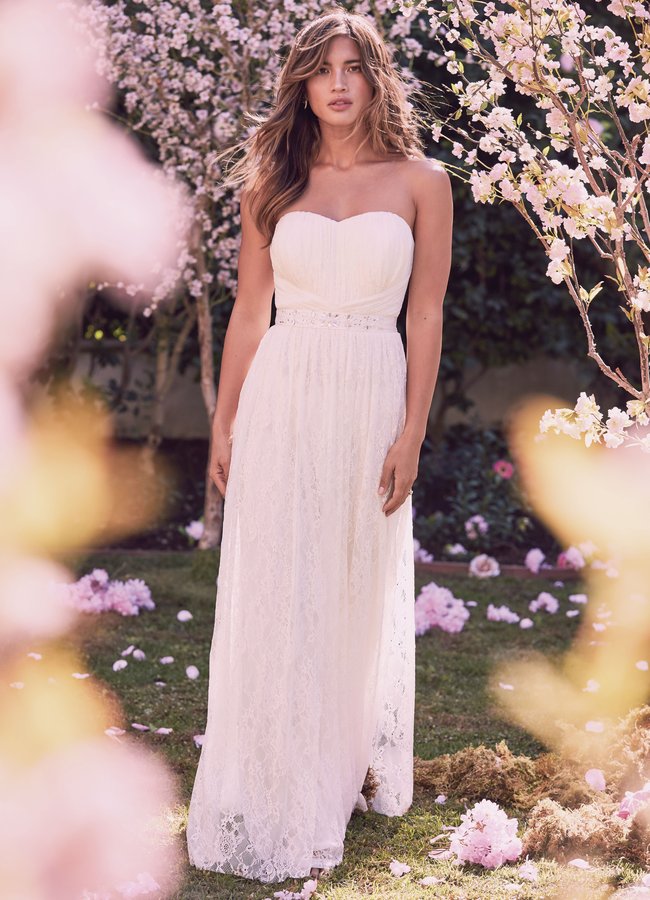 Another boho gem, the lace detailing is subtle but beautiful - it would be perfect on a hot summers day!
7. Quiz - Aria White Bardot Long Sleeve Bridal Dress - £99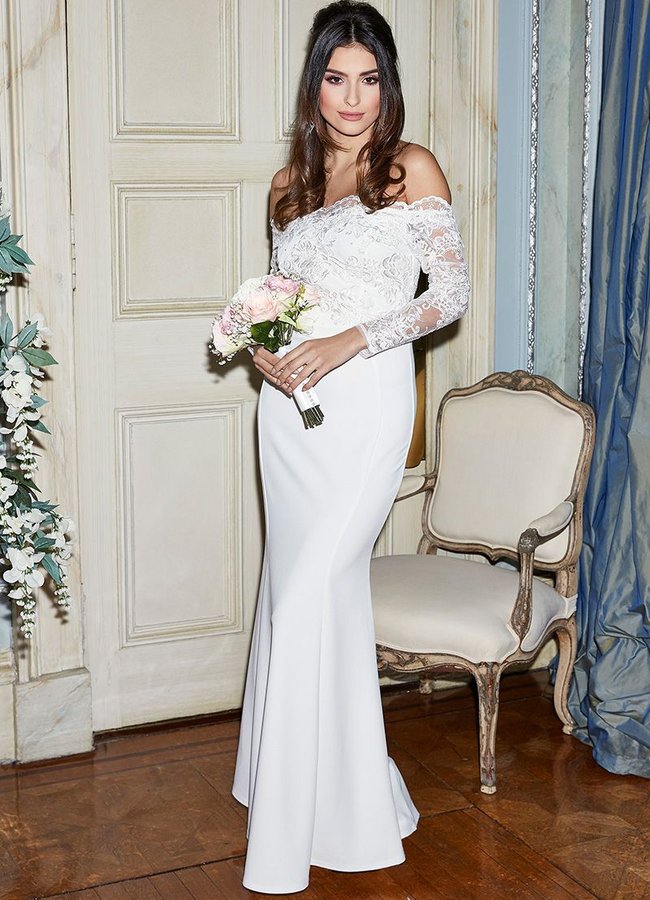 Imagine being able to boast that you got such a beautiful wedding gown for under £100?! This is a total bargain, but has all the beautiful detailing of a top designer frock!
8. Little Mistress - £250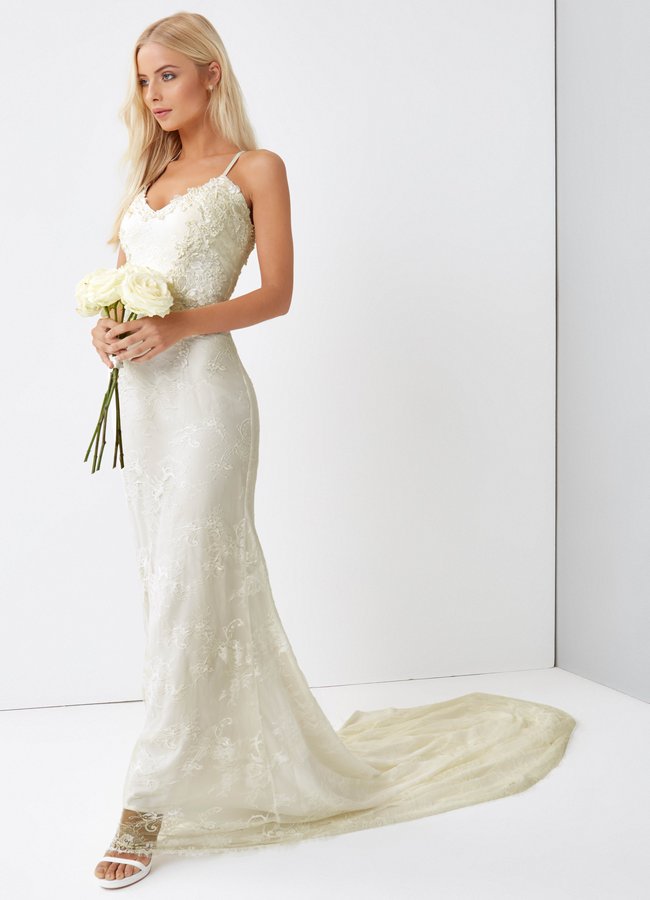 This unusual shade of ivory would look lovely against a nice tan! The lace detailing and shoe string straps make it a beautifully classy gown.
WATCH! Meghan Markle Talks Wedding Dresses: