Copy Holly Willoughby's look with these gorgeous yellow suits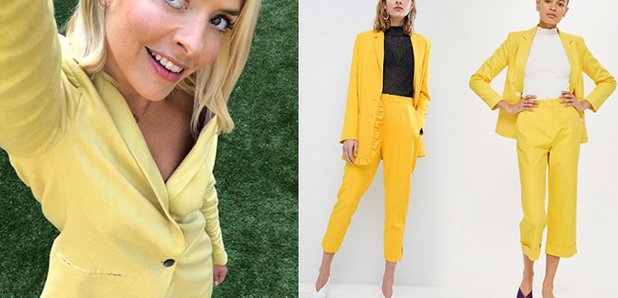 The star was spotted at the opera wearing a gorgeous yellow suit - and there's loads on the high street.
It's spring so it's time to start dressing for the season!
Pack away those dull winter jumpers and introduce a pop of colour to your wardrobe inspired by style icon, Holly Willoughby.
Fans are obsessed with the gorgeous yellow suit she wore on a night at the opera with BFF Nicole Appleton recently.
Her suit is from Jigsaw and costs a cool £190 for the blazer and £115 for the trousers but here's how you can recreate the look for less.
ASOS - £82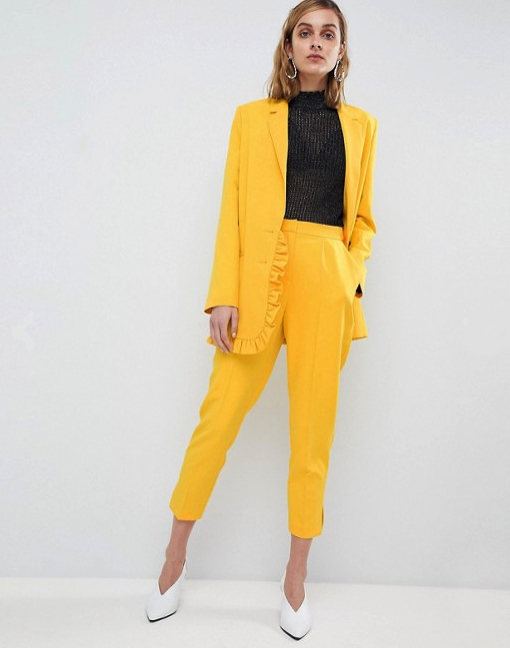 This ASOS suit is a beautiful shade of dandelion yellow and has a cute frill detail on the blazer that makes it stand out from the rest.
Buy the trousers here for £30 and the blazer here for £52.
Pretty Little Thing - £43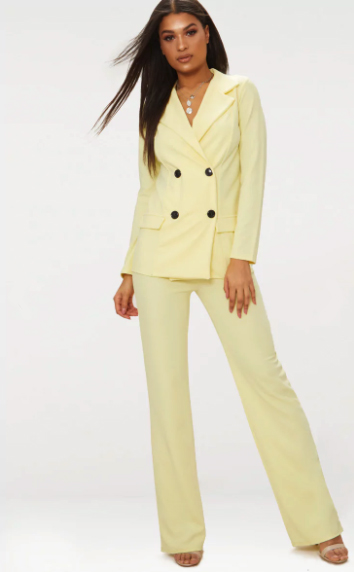 This double breasted suit with wide legged trousers from PLT comes with statement buttons which add an extra statement.
Buy the trousers here for £18 and the blazer here for £25.
Topshop - £100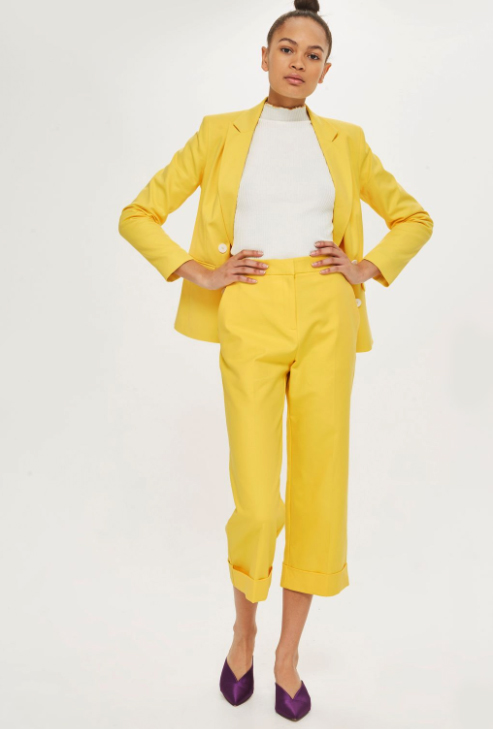 This lovely lemon yellow suit from Topshop comes with some cute cropped matching trousers.
Buy it all together here.
Zara - £120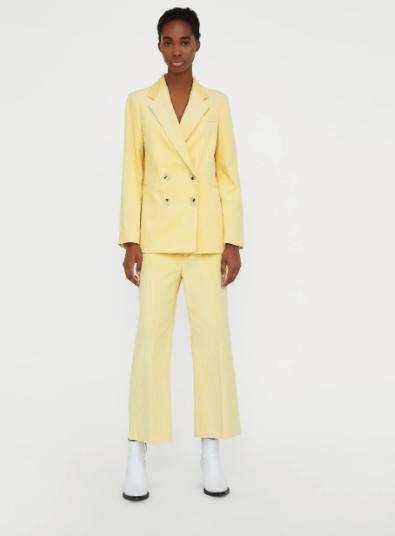 Zara have their own double breasted cordurouy take on Holly's suit in a gorgeous pastel lemon colour with cropped trousers.
Buy the trousers here for £39.99 and the blazer here for £79.99.
River Island - £106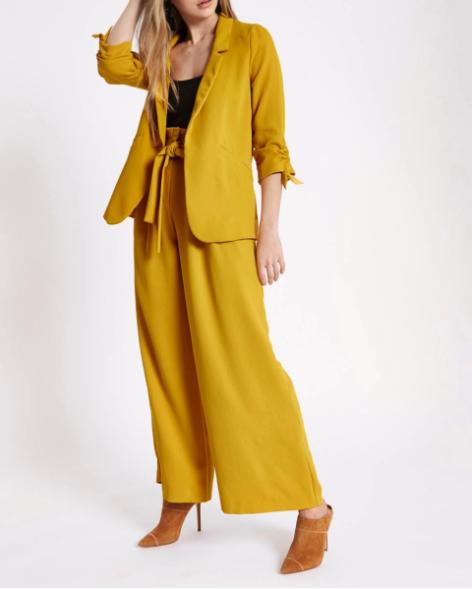 This slouchy version of a suit from River Island looks like the perfect casual option and comes in more of a mustard shade.
But the trousers here for £46.00 and the blazer here for £60.00.