This Is Your Dream Honeymoon Destination Based On Your Star Sign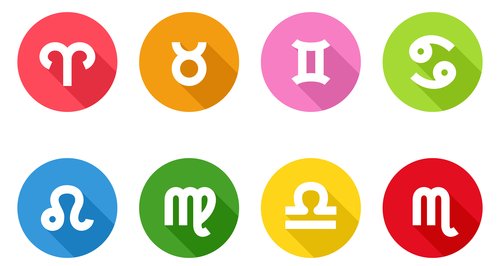 Ever wondered what your dream honeymoon destination would be? Based on traits according to your star sign, we think we've got just the ticket...
Aquarius
You're strong and independent but can be temperamental at times! With the stress of a wedding day, you need your honeymoon to go off without a hitch so something planned down to the wire would be PERFECT for you. Something structured like an organised safari holiday in South Africa would be right up your street.
Pisces
You're incredibly romantic with an artistic flair. A city break bursting with museums and culture would be the ideal getaway for you and your new spouse. Paris is the most romantic city in the world and with beautiful churches and art galleries galore, it could be perfection!
Aries
You're always up for a challenge! Aries are typically into physical activities an a honeymoon to reflect this is a no-brainer. You're confident, so always happy to tackle a new endeavor head on. A trip to the Grand Canyon exploring America's vast national parks is the perfect adventure for you and your new love.
Taurus
You're devoted and passionate about what you do and enjoy your hobbies. Gardening, cooking and being a general foodie are what you're all about so heading to a country with wonderful cuisine would be a dream. How about Bologna? Nicknamed 'The Fat City' it's the food capital of Italy.
Gemini
Curiosity is in your blood, but being indecisive in nature you're always looking for the next thing. Short trips are more your thing so something like inter-railing would be a Gemini's dream. Buy a train ticket and head around Europe with your beau and visit as many places as possible!
Cancer
A notoriously emotional star sign, Cancer's don't like being taken out of their comfort zone! You enjoy a life of luxury so somewhere with a spa is a must have! How about Dubai? Get pampered and shop until you drop.
Leo
Fiery, passionate and sometimes pretty lazy! All inclusive holidays were made for you Leo. Book your package and jet off for a relaxing holiday with your new spouse. Food, flights, entertainment, sea, sun and sand all included...the Caribbean sounds just the ticket.
Virgo
You're an animal lover and like to feel at one with nature. You're down to earth and super chilled so after the busyness of wedding preparations, the last thing you want is a manic vacay! A nice relaxing retreat in Thailand sounds like just what the doctor ordered.
Libra
Perhaps the most chilled out sign in the bunch, you're easily pleased and happy to go with the flow but love the great outdoors. An adventure to Australia with your loved one could be the perfect thing - snow, sea, jungle, desert. Australia has it all in the outdoor stakes and so many beaches to chill out on.
Scorpio
Scorpio's are full of grand passions and big dreams, so the great open road is the best honeymoon for you and your new hubby. Drive off into the sunset down Route 66 and explore BIG America.
Sagittarius
You're a big thinker and enjoy discovering new things. You love being outdoors but also soaking up local culture so somewhere with the best of both worlds would be ideal. Greece could be just the ticket! Explore a rugged coastline, beautiful islands and history dating way way back all while relaxing by the tranquil Aegean Sea.
Capricorn
Capricious are a serious bunch and you're pretty particular with what you like meaning being in control is top of your list. With great organisational skills a backpacking adventure that you've planned yourself could be the ultimate in post-wedding breaks. Plan it how you want and have the holiday of your dreams.
Happy honeymooning!