August Horoscopes 2018: Russell Grant reveals what the stars have in store for the zodiac signs
1 August 2018, 00:42 | Updated: 12 November 2018, 16:43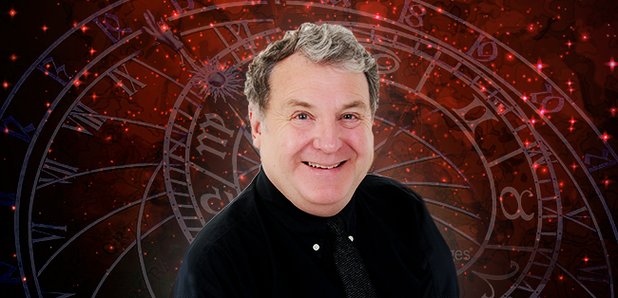 Russell Grant reveals what the stars have in store us this month...

A Solar Eclipse on the 11th will put you on the path to romance. You'll feel a love connection with someone who shares your interest in art, hobbies and sports. Are you already in a relationship? This is a lovely time to plan an impromptu getaway. Do something spontaneous with your amour? If you've submitted your creative work for review, you'll get enthusiastic feedback. Bask in the glow of your success; it's important to enjoy these moments of victory. The Full Moon on the 26th brings the successful conclusion to a bureaucratic situation. After getting a license or official permission, you'll be able to move forward with a career plan. Whether you want to start a business, land a high-profile position or change industries, now is the time to do so. You're too ambitious to remain stuck in a dead-end job. By pushing yourself a little harder than usual, you'll reach impressive heights.

Making changes to your domestic situation will pay off handsomely on the 11th, thanks to a supportive Solar Eclipse. Selling a property, buying a new place or moving to a more supportive environment are among the possibilities. If you've been unhappy, you'll stumble across an idea that gives you hope for the future. It will feel so much better once you channel your energy in a productive energy. Make time in your busy schedule for things you truly love. There is more to life than going from task to task without reward. On the 26th, the Full Moon marks an important turning point in a relationship. You could get engaged, married or divorced. If you're deeply in love, it's time to make a commitment. Has a partnership run its course? Break things off amicably. You'll both fare better going in separate directions. A lawyer with a good reputation can keep things civil.

Launching a blog, podcast or webpage is strongly favoured for the 11th. That's when a Solar Eclipse will showcase your impressive communication skills. If you've always wanted to write a book, this is the time to begin. Words will pour from you like a mighty river. It's possible someone will ask you to take on a new role in your community. Taking this on will be personally and professionally rewarding. You'll especially enjoy helping neighbours from all walks of life. The Full Moon on the 26th shines the spotlight on you. Getting a prize or award for your contributions at work will be gratifying. Use this accolade as a springboard to future success. Moving into a more creative industry is a distinct possibility. Alternatively, you could take the helm of a charitable organisation or fund raiser. This job will feel more like play than work. Best of all, it will have some significant financial perks.

An exciting moneymaking opportunity will arrive on the 11th, when a Solar Eclipse showcases your leadership ability. Don't be surprised when you are put in charge of a creative division. If you're not satisfied with the salary that is initially offered, negotiate a better one. You have a lot more power than you realise. If you have your own business, take this opportunity to raise your fees. Appreciative customers will have no trouble paying a little more for your superior services. The Full Moon on the 26th will find you returning from a trip or finishing a writing project. There will be a sense of accomplishment from this adventure. It's not easy for you to put yourself on the line, yet you will do so successfully at the end of August. If you pass a final test or are awarded a degree, give yourself a handsome reward.

The Solar Eclipse on the 11th marks the beginning of an exciting journey for you. You'll be able to make a name in your desired industry. Word of mouth will quickly spread of your superior talent. Soon, you'll have more job offers than you can handle. If you're involved in the performing arts, this would be a great time to go on an audition. Submitting written work for publication or an art portfolio to a gallery is also advised. On the 26th, the Full Moon finds you wrapping up a financial deal that affects you and your partner. Putting a deposit on a home is possible. Alternatively, you could establish a retirement or savings fund that paves the way for long term economic security. Crossing this item off your list of things to do will fill you with pride. It takes wisdom and sacrifice to plan for the future.

Retreating from public view is a good way to observe the Solar Eclipse on the 11th. Recently, you've been busy making the round of parties. Now you have an opportunity to rest and recuperate. Take this opportunity to catch up on your reading, update your diary and commune with nature. If you have pets, spend as much time with these special friends as possible. Plants and animals have a therapeutic effect on you. The Full Moon on the 26th finds you signing a contract, making a pledge or exchanging vows. Committing to a business or romantic partner will give you a chance to further develop your creative talent. Studying with a respected artist or craftsperson will give you a new lease on life. Artwork doesn't feel frivolous when it is part of a course of study. That's why it's smart for you to always be taking a painting, writing or design class.

On the 11th, a Solar Eclipse will be a welcome time to join a club, team or organisation. There is power in numbers. Joining forces with a group that is dedicated to making the world a better place is strongly favoured. If you've been trying to develop your creative talent, get involved with a set of artists. You'll enjoy bouncing ideas off each other. There will also be plenty of opportunities to acquire some valuable skills. Learning to make clothes, jewellery or furniture will greatly improve your income. The Full Moon on the 26th marks the end of an important job. Once you hand in this assignment, you'll be free to spend more time at home. Taking care of a child or sick relative will be rewarding. You have a knack for dispelling fear and putting others at ease. It feels good to move the focus from your professional to your personal life.

An exciting job offer will arrive on or around the 11th, courtesy of a favourable Solar Eclipse. Accepting changed responsibilities will cause you to discover some hidden talents. Although you're private by nature, you have tremendous star power. Getting paid to represent a product or company will be an enjoyable challenge. You exude an air of dark mystery that will attract lots of publicity. Be forthright about all financial matters, but be a little cagey when it comes to your other work methods. On the 26th, the Full Moon will inspire you to finish a creative project or formalise a romantic relationship. If you have a child who has been undergoing a serious challenge, they will pass with flying colours. Make sure to celebrate their victory together. The best way to ensure a child's future success is to praise their accomplishments. Positive reinforcement works wonders. When corrections need to be made, be stern and supportive.

On the 11th, you'll get an opportunity to travel, write or study. Expanding your horizons will make you more optimistic. You're an adventurous person who feels hemmed in by daily responsibilities. By breaking away from an old routine, you'll realise you have more options than you thought. The chance to live overseas or study with a respected master will cause a black cloud to lift. The Full Moon on the 26th will prompt you to relocate or change your home environment in some way. Moving to a relaxing neighbourhood will be a welcome change of pace. You've always been highly sociable, but it's important to have a secure home base where you can recuperate from parties. If you continue to burn the candle at both ends, you'll suffer a health crisis. If you're happy where you live, create a tranquil spot where you can let your hair down and put your feet up after a long day.

Money from an inheritance, refund or royalty cheque will arrive on or around the 11th. That's when a Solar Eclipse will bolster your financial prospects. Use this windfall to take a pleasant holiday. You work hard, but your enthusiasm for work will fade without a reward. Visiting a sun-drenched beach will be a welcome change from being stuck inside a stuffy office all day. If you're single, you'll meet someone special on this trip. Keep your eyes open for someone who exudes an air of glamour. Are you already in a relationship? This break will feel like a second honeymoon. On the 26th, the Full Moon will prompt you to turn your attention to creating a sensible daily routine. Instead of running around doing errands all day, you'll focus on spending quality time with your nearest and dearest. Reconnecting with your friends and pets will be a primary focus at the end of August.

A close relationship will burst into flower on the 11th, thanks to a powerful Solar Eclipse. Two heads are definitely better than one during mid-August. If you are having difficulty reaching your professional goals, think about hiring a manager, agent or talent representative. This will allow you to focus on your craft while your partner finds work for you. Are you looking for love? You will find it at a sporting event, art show or contest. Your pulse will pound when you cross paths with a glamorous person who has a warm smile. On the 26th, the Full Moon will mark a career milestone. Getting an award or bonus for your exceptional performance will be gratifying. After posing for pictures and taking some bows, you'll be ready to adopt a lower key role. Working from behind the scenes will give you a chance to develop some bold ideas. It will be a relief to escape public scrutiny.

An exciting job offer will arrive on the 11th, thanks to an electrifying Solar Eclipse. Getting a regular income will give you an opportunity to indulge in creature comforts. Although you're not especially materialistic, you do love well-crafted furniture, clothes and jewellery. Treating yourself to such lovely merchandise will give your ego a much-needed boost. The Full Moon on the 26th urges you to pamper yourself even further. As a general rule, you pour most of your energy into personal relationships. Working hard to make others happy is a natural extension of your caring instincts. When you become drained and dispirited, it's time to move your energy. Take a few days off, enjoy a spa treatment and treat yourself to a gourmet meal. Above all, stay away from toxic people who always need something from you. After getting a temporary break from these emotional vampires, you may decide to permanently end these ties.
"Speak to Russell's Psychics & Mediums for guidance to your questions – Call 0906 539 1496 (*£1.50p per min plus phone providers access charge,18+) or to pay by Debit/Credit Card Call 0207 111 6162. Quote HEART RADIO when you pay by card and save £20 off a 10 minute reading"
"Text Russell's Psychics for guidance and enlightenment: Text CHARM and your question to 78887. The first 3 replies are FREE for new users**"
Terms and conditions
"*Calls to 0906 cost £1.50p per minute plus your phone providers access charge. 18+ only. All calls are recorded for your protection and safety. This entertainment service is regulated by the Phone Paid Services Authority and is provided by Inveroak. Customer Service 0207 111 6162"
"**Offer redeemable once for new users. First 3 replies are Free. Subsequent messages are charged at £1.50 per message received. Max of 2 replies per message.18+ only. We may send you Free promotional messages, to opt out call our helpline on 0207 111 6210. Entertainment only. Service provided by Inveroak.com"