September Horoscopes 2018: Russell Grant reveals what the stars have in store for the zodiac signs
1 September 2018, 00:00 | Updated: 12 November 2018, 17:15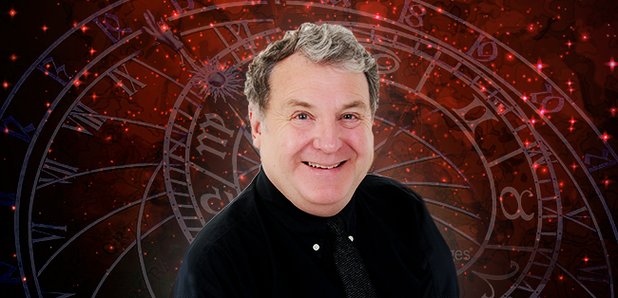 Russell Grant reveals what is coming up for us this month... hold on to your hats!

Beware of taking up an extreme health regime on the 9th. That's when a confusing New Moon will cloud your judgement. If you want to revise your diet or increase physical activity, talk to a doctor. They'll tell you the best way to achieve the results you want. It will take longer than you expect to reach your goal. That's fine. It's better to move towards your dream in slow, steady increments. Alleged miracle cures will put too much pain and strain on your system. The Full Moon on the 25th will tempt you to enjoy some down time, but work won't permit this. You'll have to cancel plans to accommodate a demanding boss. If you've had enough of a thankless job, make a plan to land a better role. Don't quit your current position until you're offered another one. Protect your professional reputation; if you don't, nobody else will.

The New Moon on the 9th will make you impulsive. Beware of rushing a romantic relationship. Diving head first into a commitment will be cause for serious regret. You're dealing with someone who has a hidden side that is quite upsetting. Keep things at the casual stage. Try to see how their words match their actions. This will tell you everything you need to know about their character. If you're trying to find help for a child, it will take several attempts before finding the right situation for their particular needs. Be patient and don't put too much stock in fancy diplomas. On the 25th, the Full Moon will bring an embarrassing secret to light. You may discover someone has been cheating you out of a joint fund. On the other hand, you will experience betrayal in a close relationship. Stay strong and breathe deep. Loyal friends will help you through this difficult passage.

Finding a place to live will be challenging during the first half of September. You may feel pressured to sign a lease or make a deposit on the 9th, due to a deceptive New Moon. Do not move forward on this deal until you have the property inspected by someone that you hire. They'll point out any troublesome or expensive pitfalls. If you're dealing with a troublesome family situation at this time, notify your employer. When they understand what you're dealing with, they'll stop having unrealistic expectations of you. The Full Moon on the 25th will send shock waves through your social circle. A bad breakup will cause someone to leave your midst. Don't buy into one person's version of events. This is a complicated matter with deception on both sides. You never know what happens with a couple once they go home and shut the door.

The New Moon on the 9th will cause some wires to get crossed. If you're giving a set of confusing instructions, ask for clarification. Double check an address before entering it into your GPS. Before setting for an appointment, make sure it is the right date. If a meeting is missed, try not to get upset. The more flexible and laid back you are, the easier it will be to handle the confusing energy of early September. On the 25th, the Full Moon will create stress on the professional front. Someone you look up to and respect will ask for more than can be delivered. The limits of time and space will mean nothing to this deluded leader. Instead of trying to appeal to their logic, make a strategic retreat. Reflect on your options. It might be better to find employment elsewhere. There are few things more stressful than working for an irrational person.

A moneymaking offer on the 9th will not be all it is cracked up to be. That's when a deceptive New Moon will tempt you into taking a seemingly cushy job. Once you accept this position, you'll be dismayed to learn you have been duped. It's better to stick with a position you know during the first half of September. The last thing you want is to go to all the trouble of changing jobs, only to discover you've landed in a far worse situation. The Full Moon on the 25th will make it hard for you to spread your wings and fly. You may fail a test or fall short of graduation requirements. If you've applied to university, you might be turned away. Remain philosophical. When one door closes, another always opens. Be willing to explore an avenue that becomes suddenly available to you. Joining a community group will be good for you on many levels at the end of September.

Your self-confidence will be undermined by a confusing New Moon on the 9th. No matter how clearly you try to communicate your points, the audience will fail to understand them. Don't get upset. Take deep breaths and try another approach. You have a tendency to get bogged down in insignificant detail. Instead of overwhelming people with too much information, just give them a basic overview of the material. You might have to explain concepts you thought were universally understood. When in doubt, move slowly forward towards your goal. On the 25th, the Full Moon will create a rift in a close relationship. An argument over money and shared resources will cause you to reconsider this relationship. Financial security has always been critical to your wellbeing. You can't be with someone who squanders money on expensive luxuries. Having good physical chemistry is nice, but it won't sustain a lifetime union.

A rival will take credit for your hard work in early September. Don't let the deceptive New Moon on the 9th cause you to let down your guard. If you submit work, do it to several people via email. That way, people will know when it was submitted and who generated it. If you're offered a job, don't leave your current one until you get a signed document from your employer. Circumstances will change quickly during the first half of the month. What seems like a sealed deal could vanish into thin air. The Full Moon on the 25th will cause you to question a close partnership. A meddling relative will fill your head with doubt and fear. If you have any questions about a partner's loyalty, talk to them. Establish a healthier boundary between your family and romantic lives. If your amour is being attacked by your kin, stand in your partner's defence.

On the 9th, you'll meet some interesting people at a party or professional conference. It's best to maintain an air of formality with these people in the early stages. One or two of the individuals you meet will have shady characters. The last thing you want is to let down your guard with someone who will milk you of time, energy and resources. Just because someone is well informed and has a good education does not mean they are trustworthy. The Full Moon on the 25th brings the end to a demanding work assignment. It will be such a relief to get this project off your desk. Negative feedback from officials should be expected. You weren't given enough time or resources to do justice to this work. Instead of getting defensive, let these remarks roll off your back. Bigger and better opportunities are ahead; keep your eyes open for them.

The New Moon on the 9th marks a professional opportunity. Look before you leap. The terms of this deal are extremely murky. You might be told you can work from home, only to discover you'll be expected to spend all your time in the corporate office. If you are thinking of running for office, consider what a toll this position will take on your family life. You may be expected to be on call at all times for this position. That won't work if you're raising children, caring for an elderly relative or supporting a busy romantic partner. On the 25th, the Full Moon will bring some disappointing news. An emotional or financial gamble will backfire, leaving you in a difficult position. It may be necessary to cancel a trip or cut back on extras for children, like music lessons or summer camp. Let this be a lesson before sinking money into the next sure thing.

The terms of a legal deal will be extremely unfair. It may be necessary to hire a lawyer to protect your interests. Even then, the New Moon on the 9th will make it difficult to get justice. It may be best to settle and walk away from an exhausting fight. Sometimes protecting your resources is more important than prevailing in court. If you're thrust into an unfamiliar environment and feel like you're out of your depth, ask for additional training. It's better to admit your ignorance than pretend to know what you're doing. The Full Moon on the 25th creates drama on the home front. Trying to push a relative into an arrangement they don't like will cause great resentment. It's better to sit down together and strike a compromise. By listening carefully to your family member's concerns, you'll become much more compassionate. The key to any successful relationship is showing respect for each other's feelings.

An intimate relationship gets off to a rocky start in early September. The New Moon on the 9th causes people to be distrustful, elusive and deceptive. If you catch someone near and dear to you in a lie, it's a red flag. You're not a judgmental person. Learning something disturbing about someone's past doesn't bother you when it comes from the horse's mouth. If you hear it through other channels, it's cause for concern. You do not want to get involved with a habitual liar. On the 25th, the Full Moon brings upsetting information to light. Decisions will be taken affecting your world of work. It could mean that there will be no chance of promotion and more chance of needing to move on. This may be a blessing in disguise. The Universe is pushing you to find a better work situation. Relocating to an area that has robust job growth can greatly improve your prospects for finding a lucrative position that's highly enjoyable.

A close relationship will show signs of strain on or around the 9th. That's when a deceptive New Moon will cause you to jump to conclusions about your best friend, romantic partner or business associate. Instead of trying to read your friend's mind, ask them outright what they want from your relationship. The answer may surprise you. This is not a good time to get engaged, exchange wedding vows or sign a binding contract. The Full Moon on the 25th brings a financial disappointment. Payment for work will be much less than you expected. A contractor could deduct pay for supplies or hidden expenses. The injustice of this situation will penetrate deeply. Launching a legal suit will be futile, since the law is on their side. Chalk this up to a learning experience and move on. Dwelling on your disappointment will only cause you to miss other moneymaking opportunities.
"Speak to Russell's Psychics & Mediums for guidance to your questions – Call 0906 539 1496 (*£1.50p per min plus phone providers access charge,18+) or to pay by Debit/Credit Card Call 0207 111 6162. Quote HEART RADIO when you pay by card and save £20 off a 10 minute reading"
"Text Russell's Psychics for guidance and enlightenment: Text CHARM and your question to 78887. The first 3 replies are FREE for new users**"
Terms and conditions
"*Calls to 0906 cost £1.50p per minute plus your phone providers access charge. 18+ only. All calls are recorded for your protection and safety. This entertainment service is regulated by the Phone Paid Services Authority and is provided by Inveroak. Customer Service 0207 111 6162"
"**Offer redeemable once for new users. First 3 replies are Free. Subsequent messages are charged at £1.50 per message received. Max of 2 replies per message.18+ only. We may send you Free promotional messages, to opt out call our helpline on 0207 111 6210. Entertainment only. Service provided by Inveroak.com"