Apparently This House Is The Ugliest Property In Britain But Do You Agree?
5 September 2017, 14:18 | Updated: 5 September 2017, 15:20
Neighbours were left in horror at the stone tiled box extension to the Victorian villa.
This house has been been nominated as the ugliest building in Britain thanks to its garish Lego brick-style extension.
Neighbours were left in horror after the owners erected a huge extension in July which locals say resembles a light industrial unit.
The four storey Victorian villa it is attached to has classic features such as pitched tiled roof but the add-on could not be more different.
The building is one of seven to be nominated for this year's Carbuncle Cup - an architecture industry 'prize' given out by magazine Building Design to the ugliest building to be completed in the past year.
Robert Smith, who nominated the house in Malvern, Worchestershire, said: "Whilst the owners are in many ways to be congratulated in taking on such a large restoration project, it is the extension of the property through the addition of what can only be described as a Lego brick that is so offensive to the eye."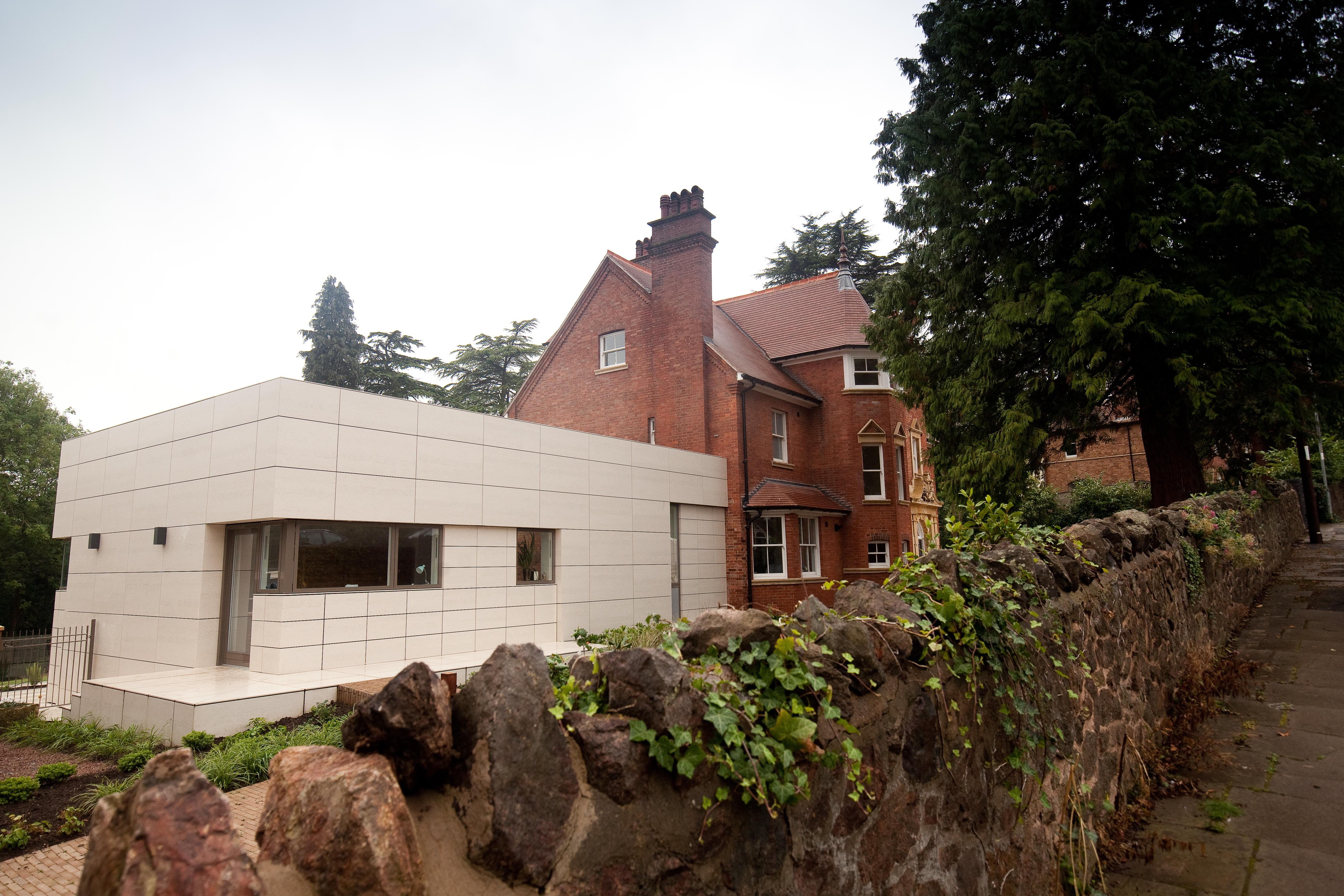 "To make matters worse, what cannot be seen from the photo is the fact that there was a Victorian single story building that was demolished to make way for the new monstrosity."
"The architect has made no attempt to unify the house and now most people assume this family home to be a medical centre."
On social media, a host of users have hit out at the ugly design.
Twitter user Debbie Jones said: "Some mixes of traditional and modern are amazing. But this, is awful (sorry to the owners). It is looks like a factory next to a beautiful house. I like an industrial look but this is not complementary."
The winner of the Carbuncle Cup will be announced on Wednesday.