How To Get A Good Fitting Bra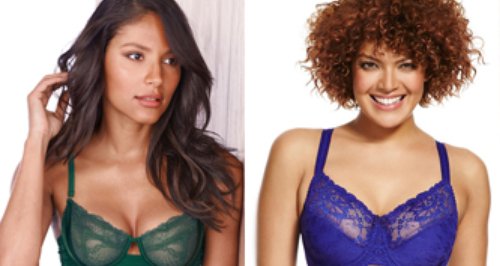 From cup size to the right support, bagging the best bra for your body type can be a tricky task. But fear not, as we have a helpful list of tips that mean your perfect fit is just seven steps away...
1. Acknowledge The Classic 'Booby Traps'
Do your breasts fall out the side of your bra? Do you get a double boob in a tight-fitting top? Or are you the classic victim of a high rider and spend your days pulling down the back of your bra? Take a long hard look in the mirror at exactly how your lingerie fits to establish if you're suffering from ill-fitting underwear.
2. Go To A Fitting (Or DIY)
Whether you make an appointment at your local M&S or dig around to find a tape measure at home, you need to note down your band size, bust and cup size. For bust, it's as simple as pulling the tape as tight as possible above your breasts at your armpits and writing down the inch you come in at. Next, measure the fullest part of your boobs just above the nipple, that's your bust size. Then to find your cup size subtract the band from the bust - for every inch between them go a cup size up, for example 1" between the measurements would be an A, 2" a B and so on. Just remember cup sizes increase along with your band size so always try bras on as you go!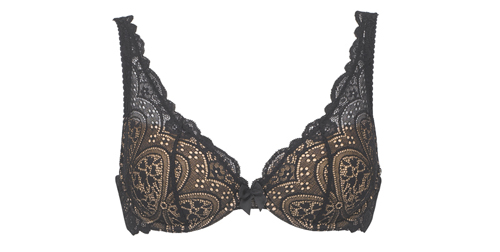 3. Measure Regularly
Boobs change size and shape as we go through life. From pregnancy to weight loss and even hormonal differences, it's always advisable to get measured regularly. Plus it's a great excuse to buy more lovely lingerie!
4. Don't Be Scared Of Sizes
So what if you measure in at a 40" back or an A cup when you want to be a C cup, because the right bra can make a world of difference in both accentuating your assets and ensuring you're completely comfortable. Stick with the sizes you're measured at and notice how fabulous you look when it's adjusted to fit just right.
5. If You Want Cleavage, Buy A Padded Bra
Women often make the mistake of tightening all their bra straps to lift their boobs. This just results in odd-shaped breasts and flesh falling out all over the place. If it's cleavage you want, stick to your natural bra size and invest in a gel or padded bra for that desired boost.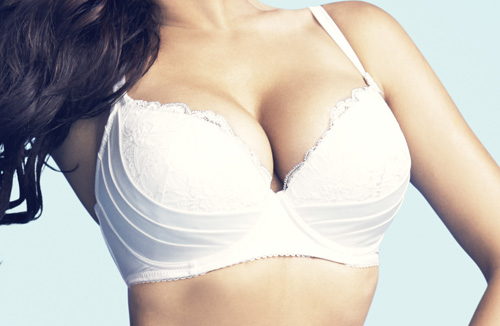 6. Be Aware Of Your Budget
Luxurious undies can come at a price so always shop with your budget in mind, but remember you get what you pay for. Most high-street stores offer great ranges in an array of sizes at reasonable prices, but if you're fuller-chested or want something extra special be prepared to shell out a little more.
7. Flatter Yourself
Just as you would your clothes, dress your breasts for your body type. This might sound strange but the way in which you support your boobs can change your shape. If your shoulders are broad, opt for plunging bras as they'll draw the eye to the middle of your chest. If you are lucky enough to have long legs but as a result have a short torso, it may be worth buying bras that create more of a cleavage to take the eye up more towards your eyes.