How to plan a bridal shower fit for a royal
15 October 2018, 17:09 | Updated: 23 October 2018, 13:13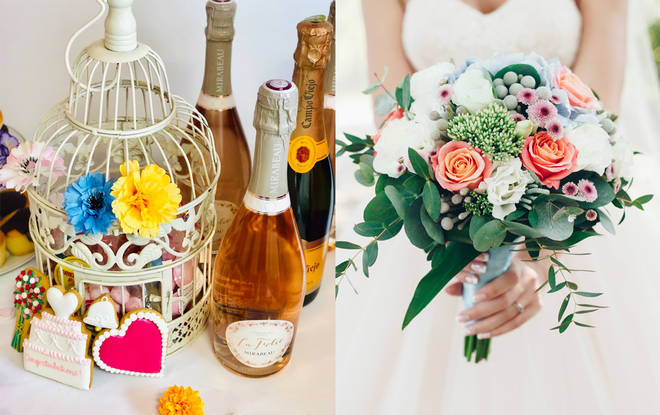 As Princess Eugenie ties the knot to Jack Brooksbank, we take a look at how to throw an intimate wedding shower with a personal touch.
Hen do's don't always have to involve L plates and hunky male strippers.
If you're looking for an alternative why not try a bridal shower tea party? It's a small yet effective way to celebrate the blushing bride-to-be without having to fork out for a huge party.
All you need is an intimate setting and a little imagination.
So invite your closest family and friends somewhere cosy and throw bridal shower to remember!
Bring outdoors indoors
Flowers and astroturf are the perfect way to bring a bit of spring indoors, especially during the winter months. Try mixing both faux flowers among real foliage to create a convincing floral arrangement that won't cost you the earth.
Birdcages are also an quirky touch when it comes to both storage and decorations, making great foundations for flower arrangements, candles or even sweet treats.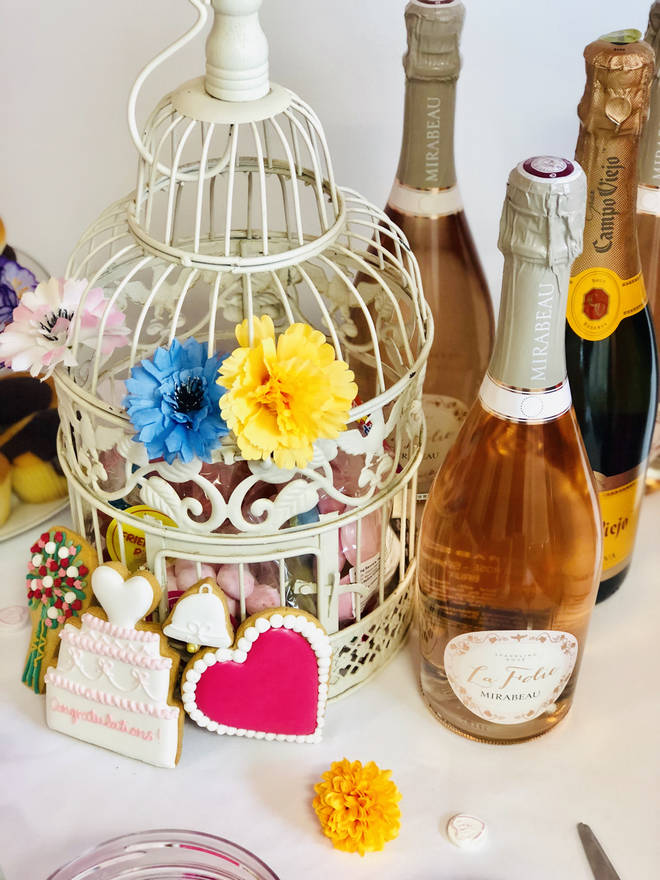 Keep it sweet
Wedding showers don't have to involve fancy canopès, why not embrace your inner child with a feast of sweet treats such as cupcakes and retro sweets?
Retro-sweet.co.uk offer up pre-packaged assortments of old-school sweets that will take you on a trip down memory lane -think flying saucers, love hearts, gummy bears and strawberry bon bons.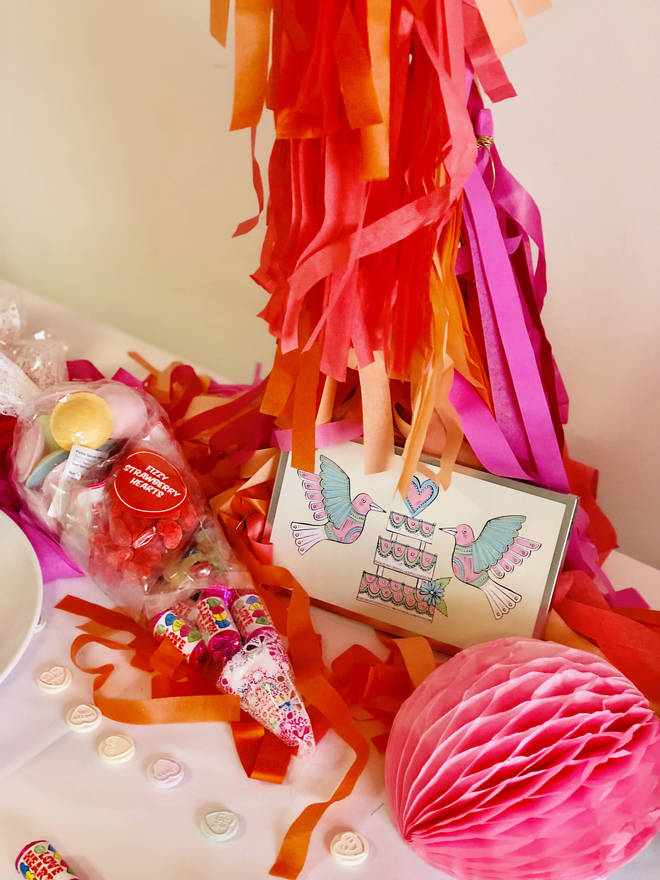 Add a personalised touch with wedding themed biscuits from the guys over at Biscuiteers. The genius treats are the perfect edible keepsake and double up as adorable decorations.
Made from a classic shortbread, the buttery biscuits are hand piped with icing and cut into different shapes to create a number of wedding designs such as doves, flowers and even biridal shoes.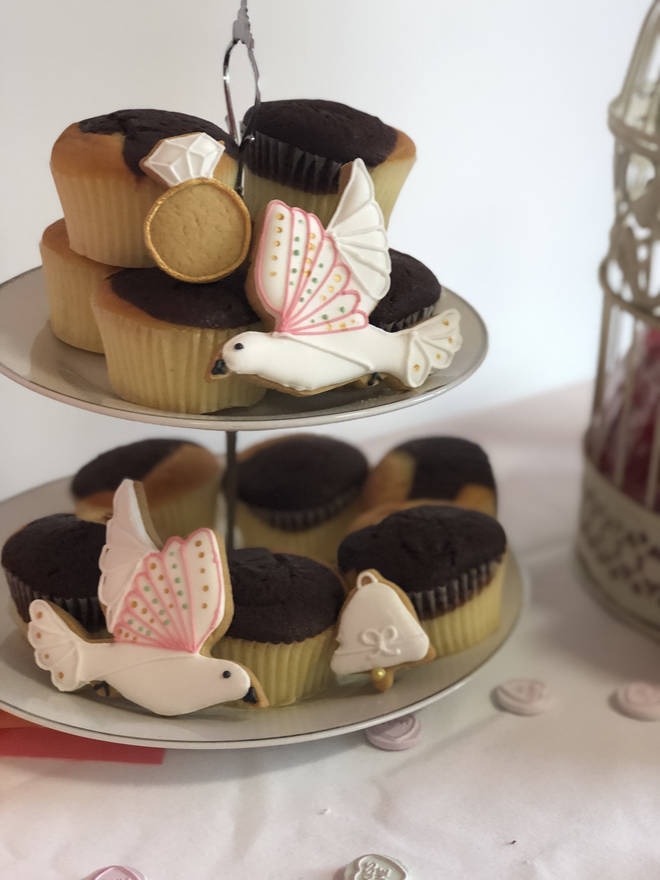 Add a personal touch
The best bridal showers have a personal touch and there are a number of ways you can do this, whether through decorations, pictures or even making something by hand.
Sometimes the best way is use humour, something that Bubblegum Balloons are no stranger too with heir naughty selection of personalised balloons to make any bride blush.
The trendy online retailer serves up a number of towering helium-filled balloon creations. No arrangement is too big with some balloons standing at 7 feet tall. Both stand alone, and whimsical balloon arrangements are available and they're favoured by stars such as Millie Macintosh.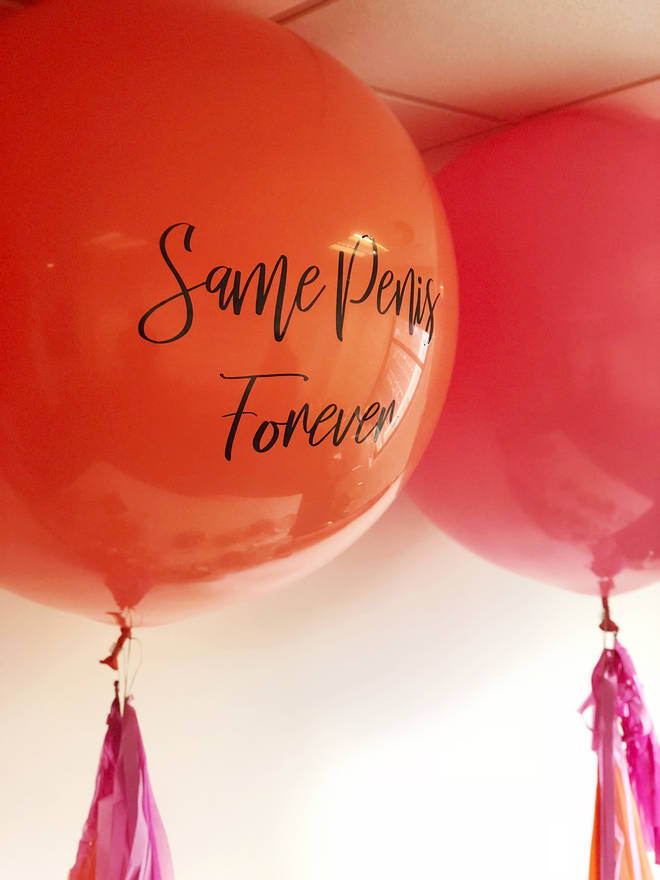 Keepsakes are the perfect opportunity to add a personal touch but you don't have to opt for your stand guestbook or card.
This clever wedding guest drop box frame from ijustloveit.co.uk is a quirky way to keep messages from loved ones treasured forever in a picture frame.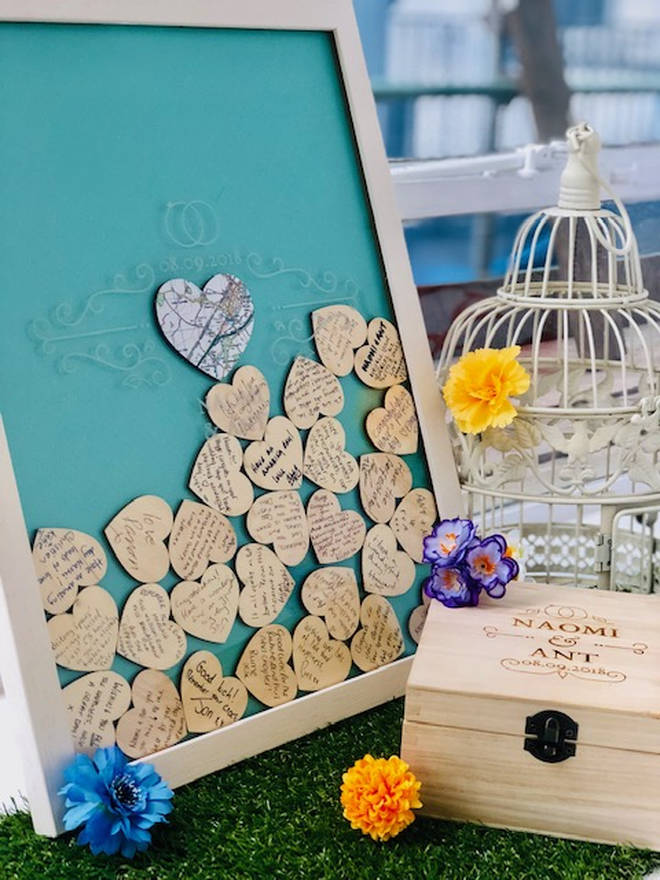 Guests are able to write their messages on the wooden hearts to create a charming centre piece in the bride's home after the event.
What's more, the glass can be engraved with the name of the happy couple or even a congratulatory message, alongside the map of a location that holds a special place in their hearts.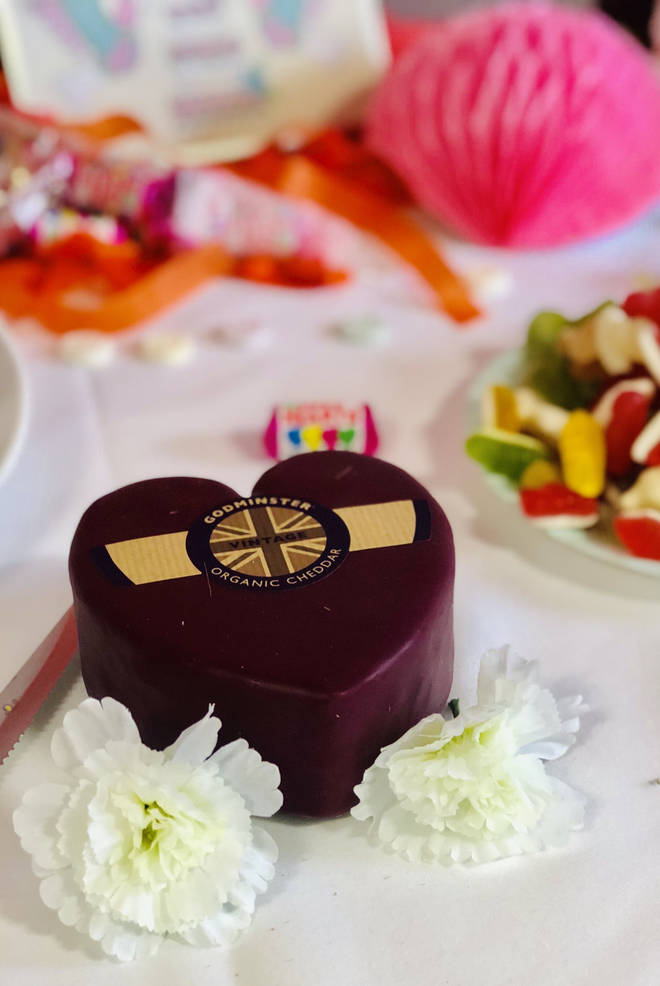 If cake isn't you're thing, then why not try a cake made of cheese instead? Swap a Victoria sponge for Britain's next fave thing, Cheddar!
Godminster's wide selection of Vintage organic British cheeses are the perfect addition to any bridal shower, and offer up creamy full-flavoured cheeses without sacrificing on the decorative value that a cake adds to a celebration.
Their five-tiered celebration cake features organic brie and three different cheddars for £69, and if you want to go the whole hog they even have a EIGHT tier cake that features posh cheeses such as White Nancy Goats Cheese and Francis.