Meet the grandma, 87, who has been feeding the homeless for 28 years
16 November 2018, 09:01 | Updated: 16 November 2018, 10:19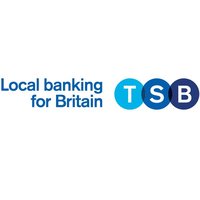 Promoted by TSB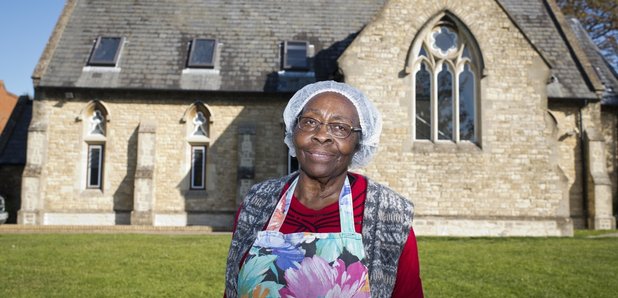 She is known simply as 'Ma Smith' to the homeless community she lovingly provides meals for from the soup kitchen she runs in Oxford.
Inspirational Icolyn Smith won national recognition for her tireless work when she won the TSB Community Partner Award at Pride of Britain last week.
The 87-year-old was chosen from thousands of nominees for her incredible work and an audience packed with some of Britain's biggest stars gave her a standing ovation as she received her award at London's Grosvenor House.
The volunteers who work with her could not have been prouder. Rebecca Edwards, 47, described her as an "absolutely inspirational" woman. She said: "I call her 'ma' and she is like a mum to me, the other volunteers and the people who come to the centre.
"She's always there for a talk and hug if anyone needs it - she makes me feel like part of the family. She's calm, collected, tiny - but strong, and brilliant.
"One example of Icolyn is when it was bitterly cold earlier this year, no one would have been surprised if she'd wanted a day in the warm.
"But she was there and as me and her walked up to the centre, she said 'if just one person turns up, I will be there to feed them.'"
Rebecca added Icolyn is still very much in charge of the kitchen despite the volunteers - and things don't run as smoothly if she isn't.
She added: "She's absolutely brilliant and inspirational."
Icolyn was inspired to start the soup kitchen when saw a man rummaging through bins for food on her way home from work.
This scene was what "sparked something" in her to set up the Oxford Community Soup Kitchen in 1990.
The kitchen, located in the Asian Culture Centre, serves up three-course meals twice a week and hands out essentials for the homeless, such as sleeping bags, shoes and clothing.
And Icolyn shows no signs of stopping, despite her age.
Her generosity stretches back well into her childhood, growing up in rural Jamaica.
Son Gary, 51, said: "It started when she was a little girl.
"She would cook for her teachers and different families in the village."
And this continued after Icolyn moved to the UK in 1965 - she would cook for those in need in her local area.
The Oxford Soup Kitchen has provided more than 45,000 meals over the past three decades.
The demand grew fast - with just a few people coming in the first week, growing to 60 in the second and a hundred in the third, continuing to increase.
It was endless hard work to keep the kitchen open, but Icolyn managed. Churches, businesses and people made donations to keep it going and in 2013, the Icolyn Smith Foundation was born as a charity.
And Icolyn is still the driving force in the kitchen, stirring her giant pots of soup and preparing her legendary roast potatoes.
TSB are all about people helping people. That's why they are proud to share stories like these.