Is The Iconic Argos Catalogue About To Be Scrapped?!
7 September 2017, 15:42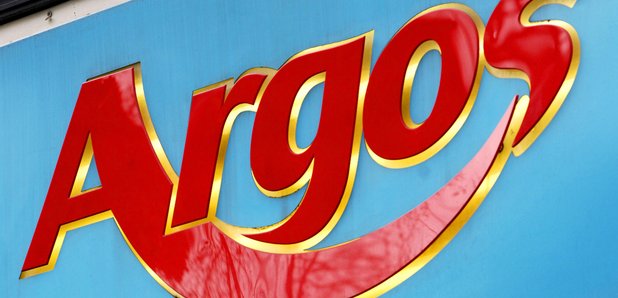 Most of us will remember going through the Argos catalogue as children and meticulously marking all the items we wanted our parents to buy us for Christmas. So when we heard the news that the high street giant is set to phase it out as shoppers move online, we couldn't help but feel a little bereft.
The retailer has already begun removing catalogues from a number of stores in Scotland, the BBC reports.
The majority of Argos stores are fitted with tablet computers which customers use to place orders but have still been published a bi-annual catalogue for people to take home and browse.
However as more of us than ever are heading online to do our shopping (because why wait in a queue when you can sit in your pyjamas on your sofa?) the store feel there is not as much need for a costly brochure.
A spokeswoman from Argos told the BBC: "As increasing numbers of customers choose to shop with us online, for a limited period we are testing demand for the take-home catalogues in a small number of stores."
But the possible end of one of the largest, glossiest catalogues ever to have existed has sparked an outcry among shoppers on social media.
That's what we made our wedding list out of 23 years ago!! Cut up @Argos_Online catalogue's

— Steve J (@smjenkins69) September 7, 2017
@ArgosHelpers I understand paper waste but #Argos printed catalogue provides hours of peace and really helps my #sen pupils with #slcn

— Frankie (@frankietweetart) September 7, 2017
The Argos catalogue was where lots of dreams began (and ended) for working-class kids.

Also a really useful (free) tool for arts&crafts https://t.co/lyS3Rd3wEv

— (@YxxngHippie) September 6, 2017
There is no need to worry if you do want a catalogue though because they will still be available in the vast majority of stores for the time being.
Phew! We might get a few more Christmas' in yet...