Ikea bag hack: How to go to the toilet wearing a wedding dress
19 June 2018, 17:24 | Updated: 12 July 2018, 13:59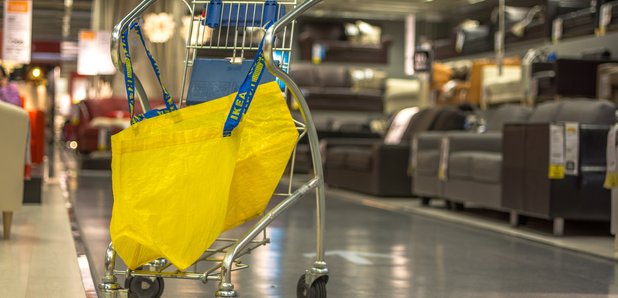 How about having a plastic bag as your 'something blue'?
As any bride (or bridesmaid) knows, going to the toilet mid-wedding is a military operation.
Even if your gown doesn't look like something straight from My Big Fat Gypsy Wedding, there aren't many toilet cubicles designed to cope with the sheer cascading mass of a wedding dress.
But one bride came up with an excellent solution - and it's so simple we are amazed we hadn't thought of it before.
Facebook user Djsweeby posted a photo of herself sat on the toilet in full wedding garb - but with a big blue Ikea bag hoisting up her skirts so she could nip to the loo with minimal fuss.
While she didn't explain exactly how she created the genius toilet mate, it's safe to assume she chopped a section out of the bottom of the bag, leaving an inner rim to hold her dress up.
For the price of 50p, surely it should be on every bride's wedding list?