You NEED To See The First Date Do's And Don'ts That These Singles Live By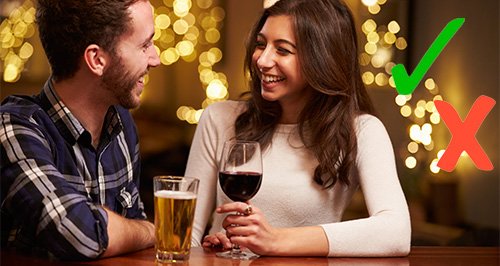 One Reddit user asked others 'What first date etiquette should everyone follow?' and the answers are BRILLIANT.
Some Reddit users shared some pearls of wisdom around dating rules and what makes a great first date.
We've whittled down the large list into our top five rules that you should wear by when getting prepped for your next romantic rendez vous!
Rule Number 1

Being fashionably late is fine, but don't be late for a date! But don't turn up too early either...play it cool.
Rule Number 2

Start with the basics. remembering your dates name is a start. And any other facts you might have learnt about them on the lead up to the big night. Do they have any siblings? What are their interests or musical tastes? And if you don't know then they're great talking points!
Rule Number 3

Enforce a no phone rule while on your date! It will make the evening distraction free and all eyes will be on you and your date, not on your device.
Rule Number 4

Keep your options open on a date! Start small and if the date goes well you can keep adding plans on top and equally, you can leave after the first drink if it's awkward.
Rule Number 5

OK so maybe don't stick to that rule, but it did make us laugh! Happy dating!