WATCH: This Husband's Instagram Post About His Wife's Curvy Figure Backfired
8 August 2017, 16:00 | Updated: 23 August 2018, 16:58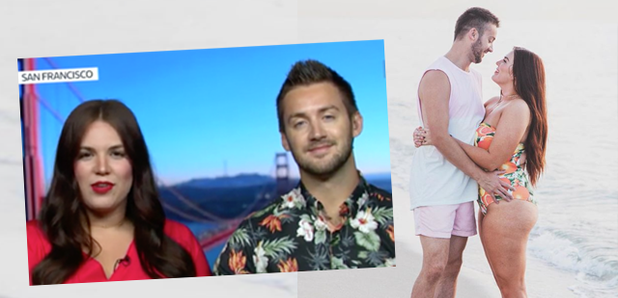 When Robert Tripp uploaded this picture of his wife he didn't expect what he intended to be positive to get the reaction it did.
Last week the internet erupted when Robert Tripp uploaded an interesting homage to his wife Sarah, a plus size fashion blogger, on Instagram.
The photo and his accompanying caption went totally viral with many criticising him for taking the body positivity movement and making it all about him.
His post praises Sarah and her "thick thighs, big booty, cute little side roll, etc" and also her "cute little dimples". This all sounds very positive so far, right?
But many have felt annoyed by some of the other comments he makes in the post which possibly are intended well but come across a little backhanded.
He says "Her shape and size won't be the one featured on the cover of Cosmopolitan" and continues "as a teenager, I was often teased by my friends for my attraction to girls on the thicker side" which is a little patronising when the women he is referring to know how it feels to be teased all too well and they should be the focus of he post, not him.
Nice try Robert, but we can see why it may not have gone down too well!
Robert and Sarah were invited onto Good Morning Britain to discuss the debate around his image and how it has been negatively interpreted by many women out there.
Jeremy Kyle, who is standing in for Piers Morgan on GMB this week said "In truth, it hasn't been 100% positive. A lot of women feel as though your husband has been behaving in some what a sexist way."
But Sarah defended her husband saying a lot of the negative reaction came from people who were missing "context" from the post and explained that her husband posts about her a lot and that she is "a body positive fashion blogger and I myself label who I am as curvy."
She think many people don't realise that they both post frequently about each other and the topic of positivity online and people have seen this post without realising how open their discussion is.
Hmmm...we're not sure what to think! But we do believe that whatever the interpreted outcome, Robert's intention came from a good place.
What do you make of it?