International Cat Day 2018: The British lady who has saved thousands of street cats in Oman
7 August 2018, 18:13 | Updated: 8 August 2018, 15:06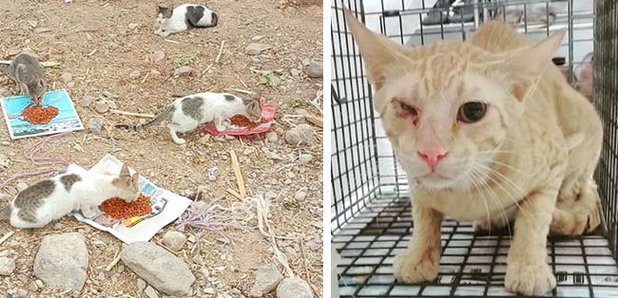 August 8th is International Cat Day - but for this big-hearted Brit, every day is a battle to save the felines of Muscat, Oman.
Cooking up huge vats of home made cat food, trapping kittens loitering around bins and getting unwanted pets life-saving vet treatment is all in a days work for cat rescuer Lesley Lewins.
The 62-year-old has spent the last twenty-six years rescuing street cats in Oman's capital city, Muscat - and says that there are "millions" of creatures in dire need of food and medical attention.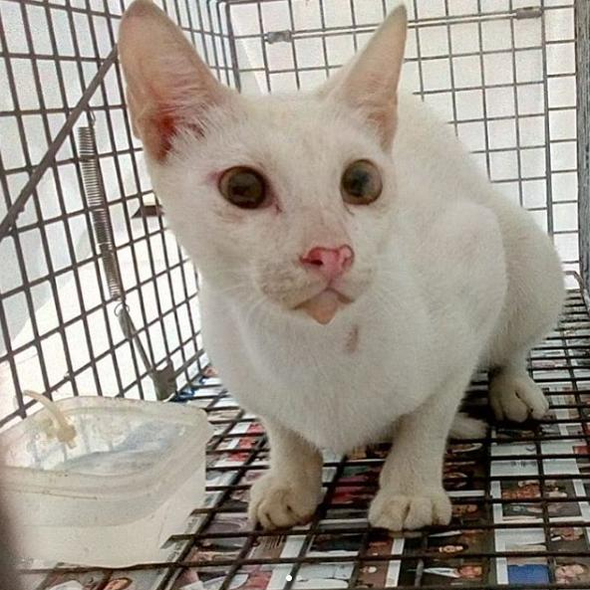 She moved to the Middle Eastern nation when her husband got a job there - and discovered a whole new world.
Not only did she find that the climate and landscape differed wildly to her home town of Ryton, Tyne and Wear, but so did people's approach to animals.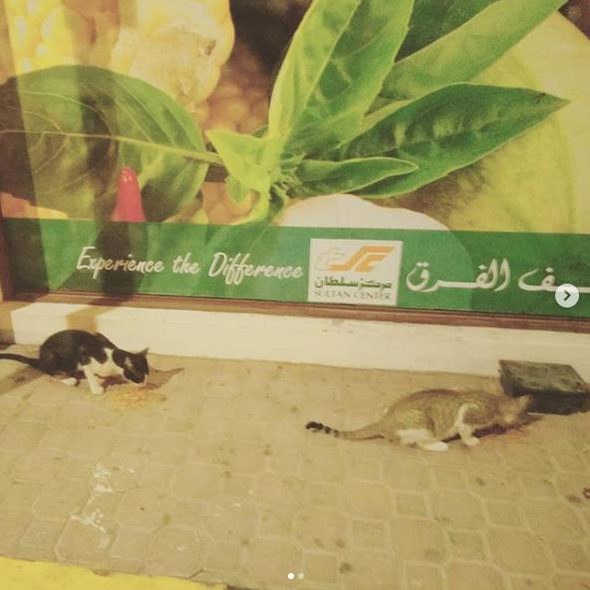 She told Heart: "It's sadly not a very nice country for animals, but the place itself is very beautiful.
"The cats here have lots of character but they live a harsh life. There is no shelter or support for them.
"It's very sad, there are cats at every bin - that's how I started helping them.
"I was feeding the ones in my street, and I realised that the more food you give the more kittens they have so I decided to get my own trap.
"At the time, a British vet named Louise was here so she gave me a special price for neutering and other medical treatments, and I would assist her with the operations.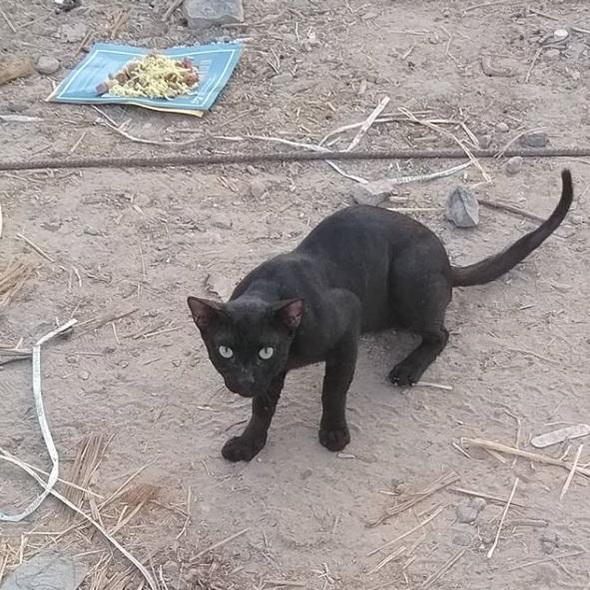 "At one point I was trapping fifteen or more a week as every street is full of cats."
Lesley, who shares photos of her work and the cats she has helped on her Instagram account @street_cats_of_oman, has devoted her life to caring for the furry residents of her adopted homeland.
An advocate of 'TNR' - trap neuter release - she believes that the only way to stop the population from getting even more out of control is to stop them from breeding, but working alone there is only so much that she can do.
She told Heart that a typical day sees her visiting cats that need feeding in her local area and dishing up home cooked meals for the poorly creatures as cat food is so expensive to buy there.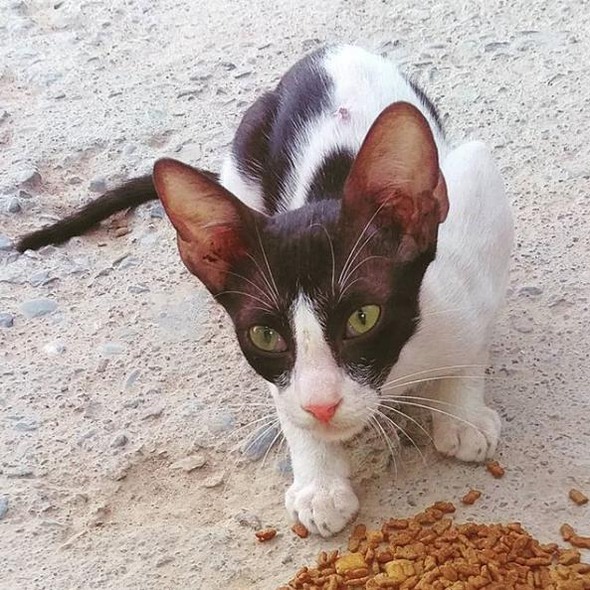 "I'm on the streets, dropping cats off at the vets, and I have 20 of my own rescues to feed at home," she said.
"Then I have housework to do, clean traps and boxes, prepare food for the street cats, feed them, trap a couple for neutering and repeat.
"A lot of it depends on what money I have as neutering is not free. I also help people get their rescue pets back to their homeland when they leave here, and I lend a hand cat sitting some of my former rescue cats I have found homes for."
Lesley added that there are just as many street dogs in need of neutering and medical attention, but with her limited funds, it proved impossible to help them.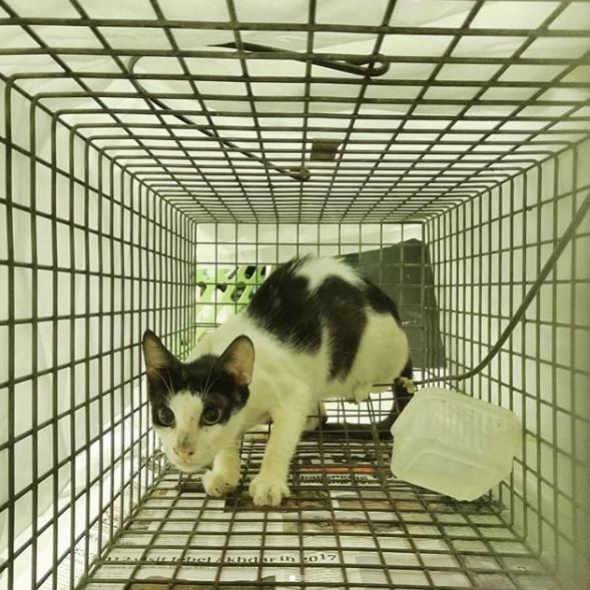 She said: "I love dogs as well, and I had 6 rescue dogs over the years - but cats are easier to trap and the locals don't shoot them like they do dogs.
"It's expensive to castrate or spay a dog and I have done it in the past and then seen they had been shot soon after."
Sadly for Lesley, who relies on strangers' donations to continue her work, it's not cheap to neuter cats either.
Lesley says it costs her 25 OMR (£52) to spay a female, 18 OMR (£38) for a male, 7 OMR (£15) for convenia - a type of antibiotic for skin problems and abscesses - and an extra 5 OMR (£10) surcharge if the cat is pregnant.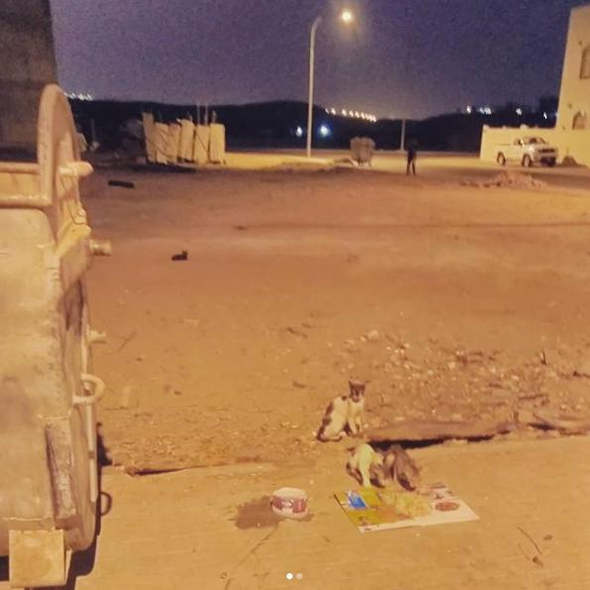 She added: "I have trapped over 8000 cats here for neutering but there is still millions out there.
"When I return the cats they are happy to be back - it's hard, but we must remember this is their way of life, it's sadly all they have ever known.
"But the fact they have been spayed or neutered changes their life for the better - and stops more kittens."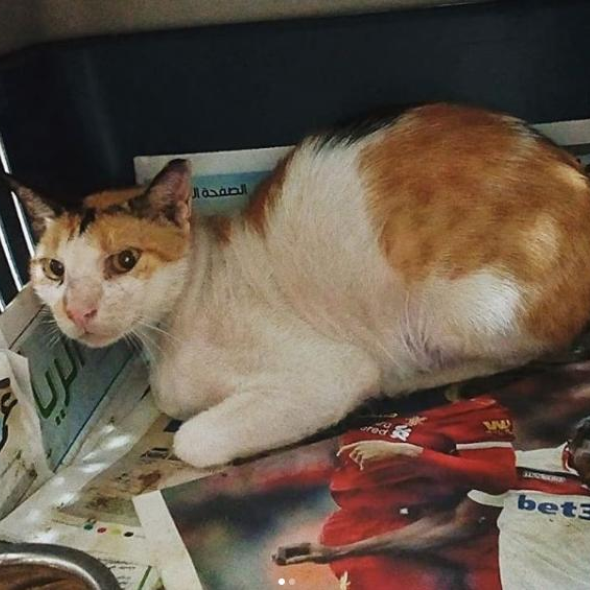 However, not all cats end up back at their local bin, and Leslie has managed to find some of them homes - including with her.
She said: "I've got 20 of them, and also rehomed them with friends in Austria, the UK, America, Canada, and Hong Kong.
"I only re home to friends I know abroad and they pay the travel."
Leslie estimates that there are still "millions" of cats out there that need help - and that means donations.
After a lot of people who used to give money to help the needy felines returned to Britain, she finds herself with never ending bills for vet treatment and food.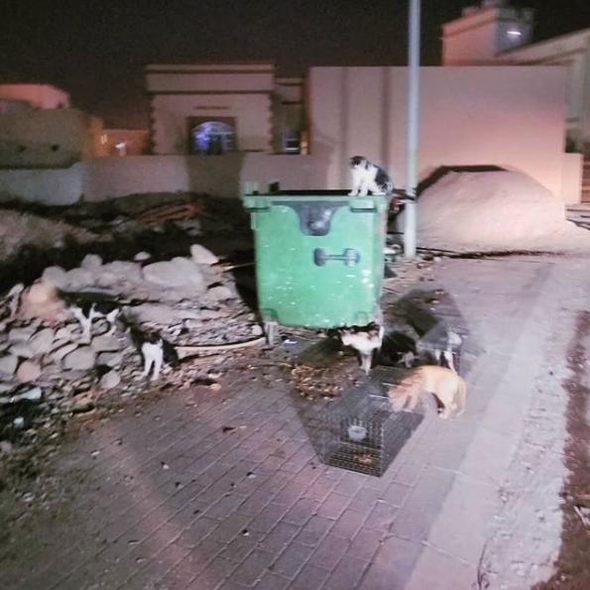 She said: "There are millions out there it's horrible in some areas - they are starving.
"No one wants these cats, I can't rehome them here or abroad, so I have to do my best on what money I have available."
If you have been moved by Lesley's story, you can donate to the Street Cats of Oman via PayPal.