Is Wearing PJ's To The Shops Acceptable? People Are Up In Arms!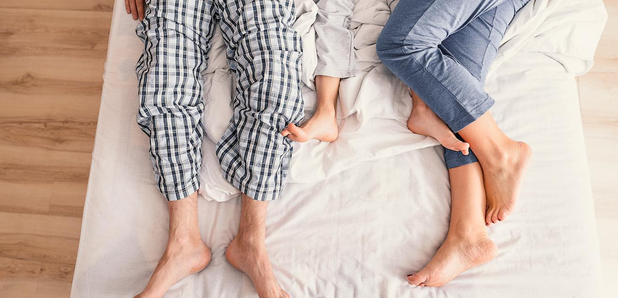 Ever nipped to the shop to by some milk in your PJ's? Or does it wind you up when you see slippers down the fruit and veg aisle?
This week the nation has been in the midst of a heated debate after one angry customer posted on Tesco's Facebook page about customers wearing pyjamas in their Salford branch.
Chris woke was furious about seeing a pair in their dressing gowns in the store and vented "please can you put a rule in place that people like this will not be served in your stores. It's bloody disgusting."
They are some pretty harsh words and since they were posting it has sparked lots of outrage with people siding wit Chris and people with totally different views.
#SkyDebate
Wearing pj's to tesco supermarket is absolutely wrong

— Ola Wilson (@olawilson17) January 6, 2017
But some people just don't see it as a big problem, even Tesco admitted "we do not have a formal dress code in our stores".
It's tesco not bloody harrods. I fully support Tesco shopping in pj's and onesies #thismorning

— Charisse (@charissegibsonx) January 6, 2017
It's easy to go back and forth all day talking about whether your fluffy dressing gown and slippers should be seen down the freezer aisle or not, but we want to know what you think!
Is it acceptable to head to the shops in your PJ's?