These are the supermarket foods being recalled over risk of harmful bacteria
18 July 2018, 10:22 | Updated: 18 July 2018, 11:54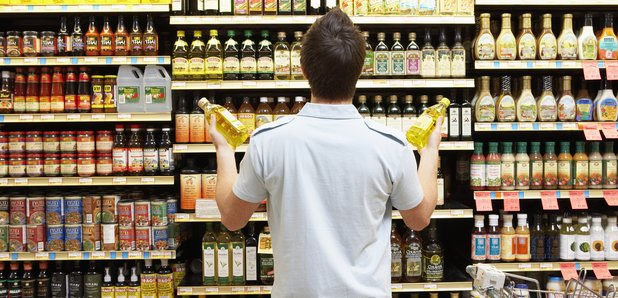 The products have been recalled following concerns over a Listeria outbreak - a bacteria that poses a risk to pregnant women.
It could be worth giving your kitchen cupboards a thorough search as several UK supermarkets have recalled items due to bacteria outbreak fears.
Stores including Sainsbury's, Waitrose, Asda, Lidl, Tesco and Aldi have recalled various items - mostly frozen vegetables, but also some frozen meat products.
Listeria is a bacteria that puts elderly people and pregnant women at risk of severe illness and has recently resulted in death.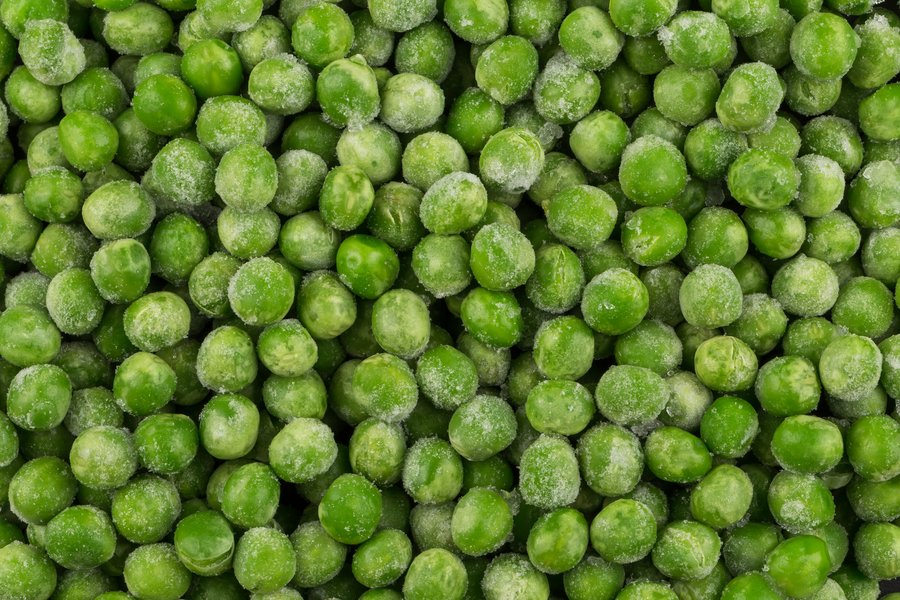 Frozen vegetables dominate the list of recalled items following listeria outbreak (Credit - GETTY)
Public Health England have issued a statement, explaining: "In the UK, there have been two deaths due to listeria linked to this outbreak."
They added: "Both were in 2017 and in both cases, the individuals had underlying conditions."
The full list of recalled items include:
Pinguin Frozen Sweetcorn (Best before up to and including July 2020)
Pinguin Supersweet Sweetcorn (Best before up to and including July 2020)
Tesco frozen Mixed Vegetables and Peppers (Best before up to and including Jan 2020)
Tesco Broccoli Frozen Sweetcorn Peas and Spinach Steamer (Best before up to and including January 2020)
Pinguin frozen Golden Rice and Vegetables (Best before up to and including July 2020)
Tesco Growers Harvest Sweetcorn (Best before up to and including Jan 2020)
Tesco Frozen Growers Harvest Carrot Peas and Sweetcorn Steamer (Best before up to and including Jan 2020)
Tesco Frozen Growers Harvest Mixed Vegetables (Best before up to and including Jan 2020)
Tesco Frozen Broccoli, Carrot and Sweetcorn Steamer (Best before up to and including Jan 2020)
Tesco Frozen Every Day Value Sweetcorn (Best before up to and including Jan 2020)
One Stop Frozen Sweetcorn (Best before up to and including Jan 2020)
Aldi Four Seasons Frozen Carrots, Peas & Supersweet Sweetcorn Steamers (Best before up to and including January 2020)
Ross Mixed Country Vegetables 1kg (Best before up to and including July 2020)
Aldi Four Seasons Frozen Carrots, Broccoli & Supersweet Sweetcorn Steamers (Best before up to and including Jan 2020)
Aldi Frozen Four Seasons Mixed Vegetables (Best before up to and including Jan 2020)
Aldi Four Seasons Supersweet Sweetcorn (Best before up to and including Jan 2020)
Independent Mix Vegetables (Best before up to and including July 2019)
Waitrose Essential Supersweet Sweetcorn 1kg (Best before Aug/Oct/Nov 2019)
Waitrose Essential Vegetable Mix 1kg (Best before up to and including Dec 2019)
Waitrose Fine Cut Vegetable Steamer 640g (4x160g) (Best before up to and including Jan 2020)
Waitrose Love Life Vegetable Medley Steamers 640g (4x160g) (Batch: P6163, P7021, P7080, Best before May, July, Sep 2018)
By Sainsbury's Mixed Special Vegetables 1kg (Best before up to and including Jan 2020)
By Sainsbury's Mixed Vegetables 1kg (Best before up to and including Jan 2020)
Growers Pride Supersweet Sweetcorn 750g (Best before up to and including July 2020)
By Sainsbury's White Rice, Broccoli, Supersweet Sweetcorn & Peas Microwaveable steam bags 540g (4x135g) (Best before up to and including Jan 2020)
Sainsbury's Basics Mixed Vegetables 1kg (Best before up to and including Jan 2020)
By Sainsbury's Carrots, Broccoli & Sweetcorn Microwaveable steam bags 540g (4x135g) (Best before up to and including Jan 2020)
Lidl Frozen Green Grocer's Supersweet Corn 1kg (Best before up to and including Jan 2020)
Pinguin Mixed Vegetable (Best before up to and including July 2020)
Lidl Frozen Freshona Vegetable Mix 1kg (Best before up to and including July 2020)
Lidl Green Grocer's Mixed Vegetables 1kg (Best before up to and including July 2020)
Lidl Green Grocer's Baby Carrots, Peas, Green Beans & Sweetcorn Steamers 640g Lidl Green Grocer's Fragrant Golden Rice Steamers 400g (Best before up to and including July 2020)
Iceland Frozen Mixed Vegetables 900g (Best before between Jan 2020 and July 2020)
Growers Pride Supersweet Sweetcorn 450g (Best before up to and including July 2020)
Oriental Express Chinese Chicken 350g (Best before up to and including Jan 2020)
Oriental Express Chinese Prawns 350g (Best before up to and including Jan 2020)
Oriental Express Egg Fried Rice 350g (Best before up to and including Jan 2020)
Pinguin Country Vegetable 1kg (Best before up to and including July 2020)
Pinguin Frozen Cut Beans (Best before up to and including July 2020)
Growers Pride Mixed Vegetables 750g (Best before up to and including July 2020)
Ross Mixed Vegetables 450g (Best before up to and including July 2021)
Growers Pride Mixed Vegetables 450g (Best before up to and including July 2021)
Ross Mixed Vegetables 1kg (Best before up to and including July 2020)
Ross Sweetcorn 450g (Best before up to and including July 2021)
Ross Sweetcorn 1kg (Best before up to and including July 2020)
Tesco Frozen Mixed Vegetables (Best before up to and including January 2020)
Tesco Growers Harvest Frozen Mixed Vegetables (Best before up to and including Jan 2020)
Tesco Frozen Sweetcorn (Best before up to and including Jan 2020)
Lidl Green Grocer's Carrots, Broccoli & Sweetcorn 640g Lidl Frozen Green Grocer's Supersweet Corn 1kg (Best before up to and including July 2020)