It's Official, Spider Season Is Here
28 September 2017, 14:21 | Updated: 29 September 2017, 14:30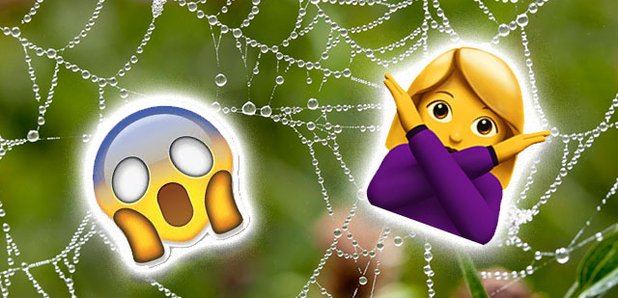 We just want to enjoy the autumnal season in peace please.
Autumn. The time of year when the evenings draw in, the heating goes on, and it's officially acceptable to be in your pyjamas by 7pm.
The spiced latte's are readily available, fallen leaves crunch underfoot, and is it too soon to be excited for Christmas?!
Autumn is perfection. Apart from one incy wincy nuisance.
Spiders. Everywhere.
These eight-legged monstrosities are starting to appear in homes across the country, and let's just say that they are NOT welcome guests. If you've been tormented by them already, you aren't alone.
There's a spider in my room that's so big I could hear it walking on my floor boards #spiderseason

— Stefan Blois (@BloisStefan) September 27, 2017
I'm literally a shaking bag of paranoia during spider season... when does it end?! #spiderseason #arachnophobia #nosleep #noescape #justno

— Laura (@laurawritesgood) September 26, 2017
Came home to find a mahoosive spider just sitting & staring at me in the middle of my bathroom floor. I actually hate #SpiderSeason

— Persian Princess (@PrincessNatz85) September 23, 2017
The world wide (spider)web is a beauty to behold in times of arachnid-based crisis, and a few of the top suggestions for ridding your house of the creepy crawlies may be worth a try:
1. Conkers
Placing conkers in the corners of a room will supposedly scare spiders away.

2. Peppermint oil
Fill a spray bottle with a mixture of water and peppermint oil, spray in each room and wait in hope. If all else fails, your house smells nice.

3. Keep outdoor lights off and windows shut
In other words, barricade yourself in.

Disclaimer: We can't promise that any of the above work, but here's hoping!

Best of luck out there!