James Corden In Tears Over Carpool Karaoke Video
18 March 2018, 16:51 | Updated: 19 March 2018, 16:10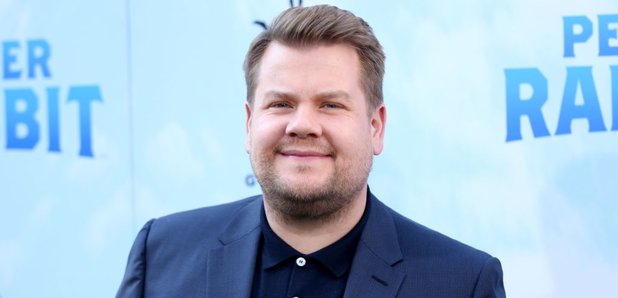 TV star James Corden was left in tears after watching a 'beautiful' video of children with Down's Syndrome signing along to Christina Perri's A Thousand Years.
Shot in the style of James' popular Carpool Karaoke, 50 mothers and their children use Makaton - a form of sign language - in the heart-warming video.
The former Gavin and Stacey star, who is now a huge hit in the USA, retweeted the clip entitled 50 Mums, 50 Kids, 1 Extra Chromosome, revealing he was left emotional and teary-eyed.
Read more: James Corden Wants The Spice Girls To Do Carpool Karaoke
THIS IS THE BEST!!!!
i'm so honored they chose my song!
my heart is so full!!!#wouldntchangeathing #WDSD2018

— christina perri (@christinaperri) March 16, 2018
The video also caught the eye of singer Christina Perri who tweeted: "THIS IS THE BEST!!!! I'm so honored they chose my song! My heart is so full!!!"

A mother from Facebook group Designer Genes was the brains behind the video, which has now gone viral with more than 250,000 views.

It was released ahead of World Down's Syndrome Day on March 21st.