Take a look inside chef James Martin's luxury mansion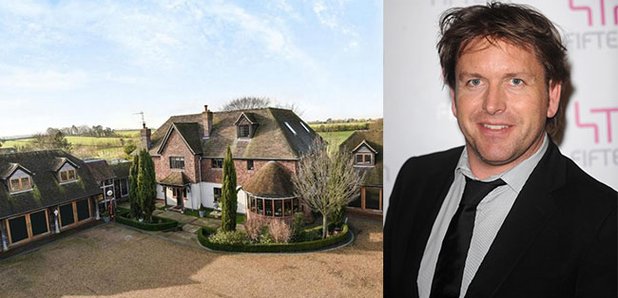 The telly chef might have great taste in the kitchen, but does that extend to the decor in his sprawling seven bedroom home?
It's human nature to be nosey and we all love nothing more than peeping into other people's houses, especially through celebrity keyholes.
So it's no wonder that TV chef James Martin's house has gained a lot of interest when he put it on the market recently.
The seven bedroom property is so decadent that it doesn't even have a price listed online and is available on request.
The beautiful property is in the Hampshire countryside near Winchester in a small hamlet called Stoke Charity and sits on 1.25 acres of land.
Alongside its seven bedrooms the property also has an enormous kitchen, large terrace and a vast garage space for 45-year-old James' collection of motorbikes and cars.
However some of the rooms have wallpaper than could divide taste including this bedroom kitted out wall to wall with gaudy Ralph Lauren wallpaper...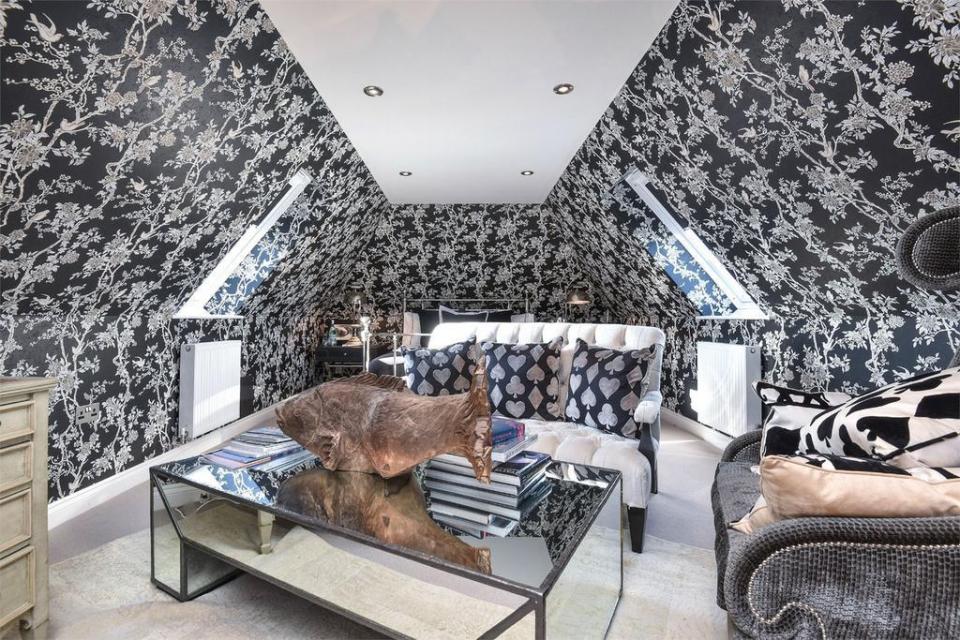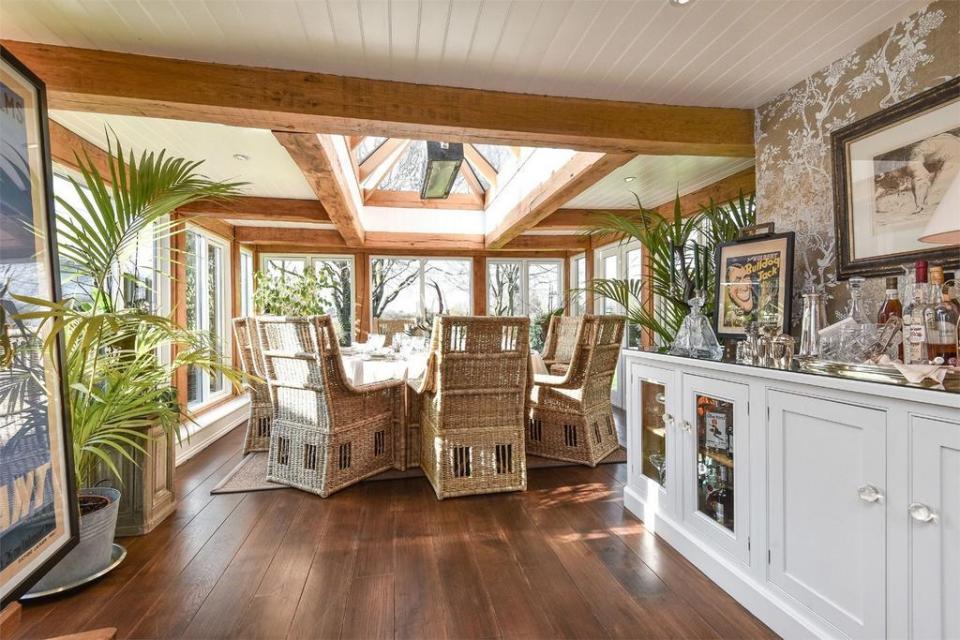 And the entrance area lined with bold striped wallpaper...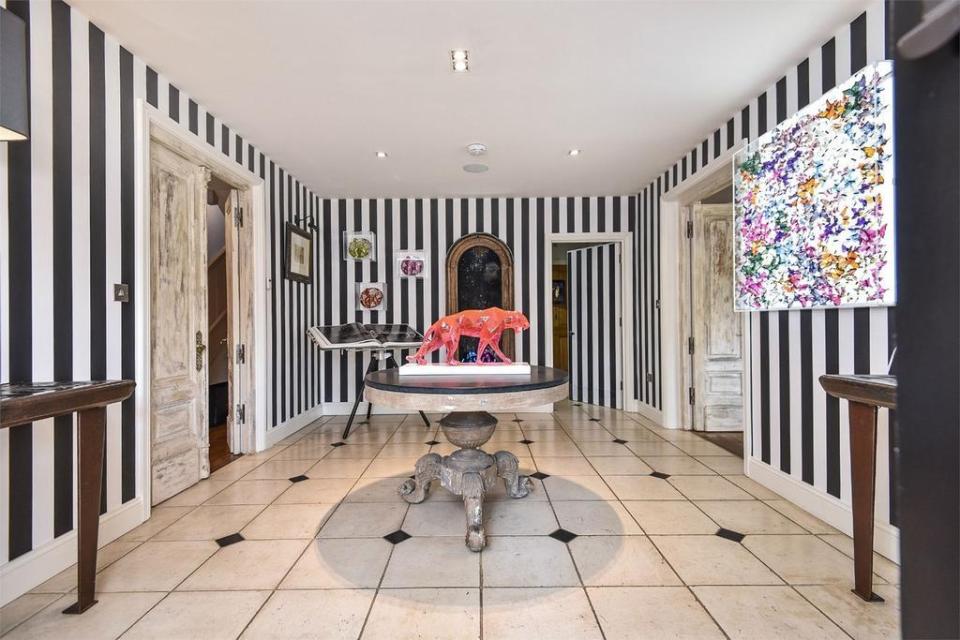 He's definitely made his mark on the place!
If you're looking to buy it you need to have a lot of cash, be ok with James' extravagant tastes...or be willing to strip the wallpaper.