EXCLUSIVE! Jennifer Aniston and Brad Pitt Could Get Back Together Says Marriage Expert!
19 February 2018, 18:15 | Updated: 12 July 2018, 13:59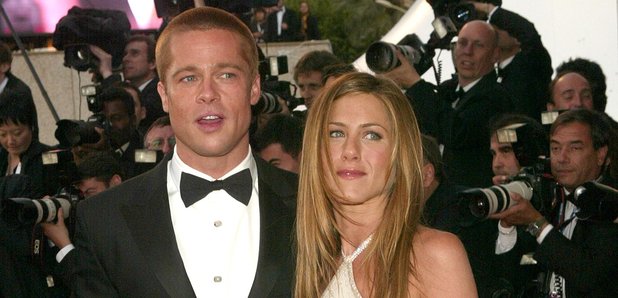 The world is still reeling from news that Jennifer Aniston has split with husband of two years, Justin Theroux, but some are hoping for a 'Bennifer' reunion.
Jennifer Aniston might be suffering from a broken heart following her split with husband Justin Theroux but some fans are already planning her next relationship.
The 'Friends' star made the shock announcement that she would be separating from Justin after two years of marriage, and while our heart breaks for the actress, there is a tiny part in all of us that is secretly hoping for a reunion with her ex-husband Brad Pitt.
Brad, who famously left Jennifer for Angelina Jolie after meeting on the set of Mr and Mrs Smith in 2005, also found himself single after the power couple decided to call time on their marriage in 2016.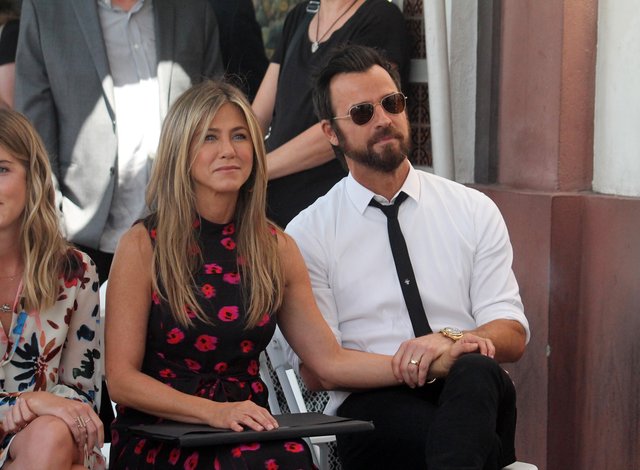 Jennifer Aniston and Justin Theroux announced their split after two years of marriage. Picture: PA
Of course, fans took to Twitter in their droves to campaign for everyone's favourite 90s power couple to give their relationship another go now that they have both found themselves single nearly 15 years after they divorced.
My reaction to Jennifer Aniston separation news but realized both her and Brad Pitt are single pic.twitter.com/RJj9UWxgxg

— Hani Lee (@HaniLee1) February 15, 2018
why do I still worship Brad Pitt and Jennifer Aniston? Welllll... I mean just look at them pic.twitter.com/o3ppV9NYV0

— Jessica Rachel (@jessicaspearxo) February 19, 2018
Brad Pitt and Jennifer Aniston are getting back together. I called it first. #JenniferAniston pic.twitter.com/2BPeomEwbi

— marissa (@mersshhh) February 15, 2018
It almost seemed as though our efforts to ship the pair together were working too, as reports began swirling that Brad had been offering Jen a shoulder to cry on in the wake of her split.
However, reps for the star slammed the rumours as "complete fabrication" and dashed our hopes once again.
Despite there being zero chance of them ever getting back together, we still pine after the good ol' days.
So could there ever be a reunion between the pair? And how would that conversation go down?
We spoke to relationship and communication coach, Ar'nie Krogh, who says fans wouldn't be mad to hope for a reunion as it could totally happen.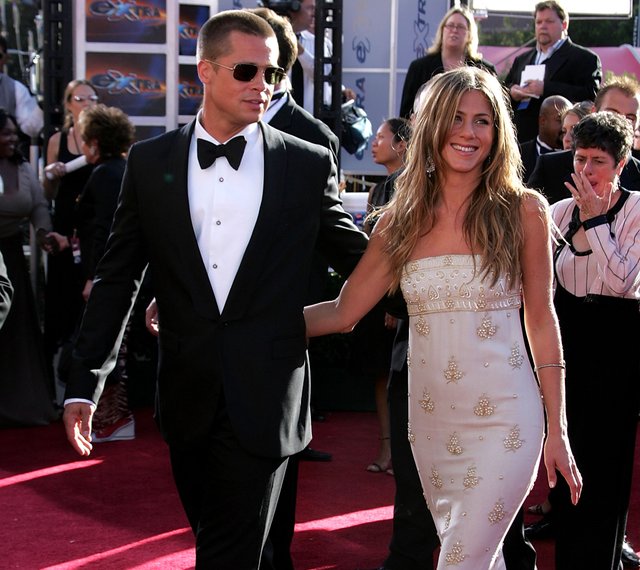 "I have seen it happen with my own eyes! Where one person cheated, they divorced went onto marry other people and years later got remarried. So it's definitely possible," Ar'nie tells us.
The therapist says it wouldn't be an easy task by any means and there are a few steps that Jen and Brad would need to take before thinking about getting back together.
With rumours that they divorced over Brad's alleged affair with Angelina, there would a lot that would need to be forgiven, however, Ar'nie says the pair could overcome trust issues if they communicate with each other about where their relationship went wrong.
"For a lot of women it is difficult because you have to decide exactly how much you would be willing to forgive. In order for Jen and Brad to move forward, they would need to be honest and figure out what went wrong in her marriage," she explains.
"If Brad did cheat, what were his motivations to be unfaithful? Infidelity doesn't happen over night, what you'll usually find is that our partner has been unhappy in the relationship for some time."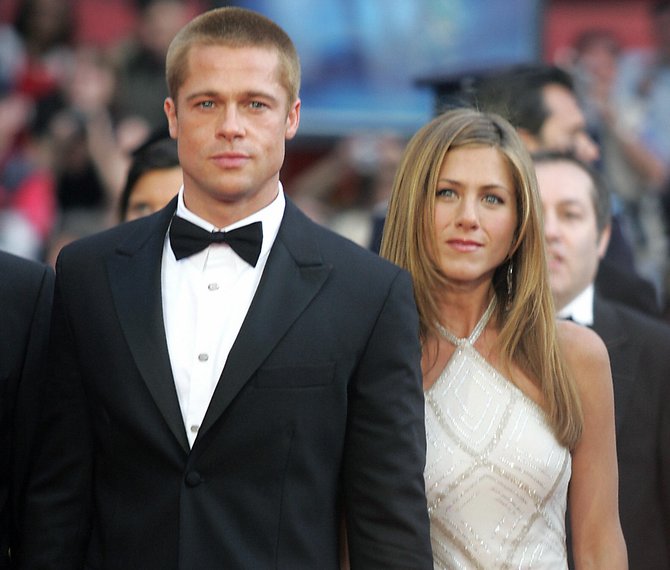 Jen and Brad divorced after five years of marriage in 2005 Picture: Getty
Ar'nie suggests the pair open up lines of communication by revisiting their past and accepting why they broke up. What's more, she claims they would need to address any underlying emotions of hurt or resentment as it would be a crucial part of the healing process.
"They need to figure out if either of them are still hurting, can they speak as friends without getting angry? Jen needs to be able to say that she accepts what's happened. I would recommend they speak to a councillor to begin the communication and then lots of casual dates with friends so that there is no pressure to get back together."
Despite the couple's chequered history, Ar'nie maintains that time is the biggest healer and the fact they are both older and wiser means they should have new perspective on their approach to relationships.
She explains: "You have to take into consideration that they are very different people now than they were when they were together. They have been on two separate journeys, Brad has become a father since they split which can really change a person.
"Jen would definitely need to spend some time getting to know Brad again, find out who is as a father and as the now ex-husband of a very famous actress."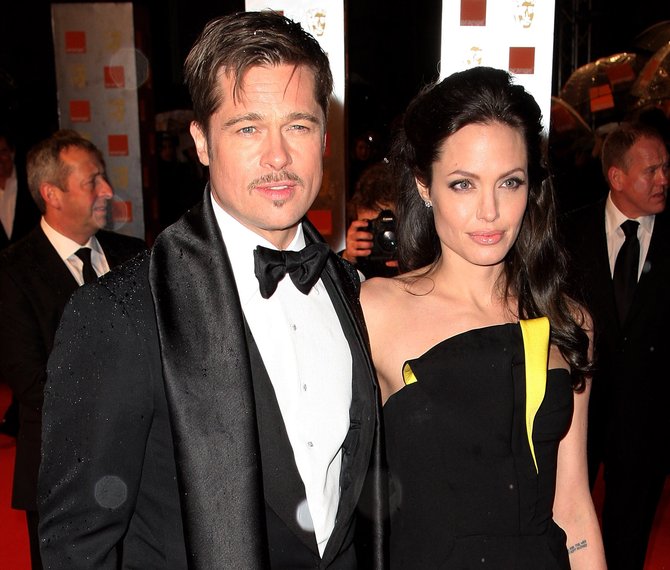 There were rumours that Brad left Jen for Angelina after striking up a romance on the set of Mr and Mrs Smith. Picture: Getty
Of course, with any break-up there were friends and family involved, and we can imagine Jen's 'Friends' co-star and real-life bestie Courtney Cox would be super sceptical about the idea of a reunion, but Ar'nie says that's nothing that can't be fixed with a little buttering up.
"Brad would have to swallow his pride, and do a lot of communication express regret with her friends, he has to take responsibly for his part in the break up and move on," she advises.
For now, Ar'nie claims Jen really needs to concentrate on healing her brown heart, rather than opting for a rebound.
"I would never recommend anyone coming together with a person if they are broken. Jen would need to make sure she is comfortable in her own happiness first, and examine what she is looking for out of her future partner."
So there you go! Bennifer COULD happen but it wouldn't be easy — so don't hold your breath.