You Can Double Your Calorie Burning In Half The Time With THESE Exercises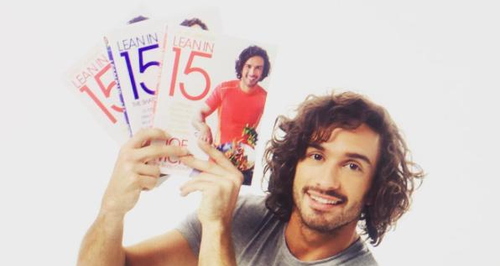 The body coach, Joe Wicks lets us into his secret on how to burn more calories and spend LESS time working out.
Joe Wicks sat down for a chat with Heart and revealed to us how you can burn more calories and spend LESS time in the gym.
Most of us would agree that exercise isn't always the most enjoyable experience and hours spent at the gym trying to tone up those firm bits and burn those calories can be very gruelling.
But what if you worked twice as hard for less time?
Well, fitness guru Joe Wicks told us that he swears by HIIT workouts.
If you're not so clued up on the latest fitness craze, HIIT stands for high intensity interval training, a workout technique that sees gym-goers undergo short periods of intense exercise alternated with less-intense recovery periods.
Unlike your usual workout, which would typically last an hour, HIIT sessions can last between 4-30 minutes and provides improved athletic ability as well as giving your metabolism a much-needed boost.
"Let's say you ran for an hour at a gradual pace on the treadmill, but once you stop that's it, your body stops working." Joe explains to Heart.
"After 15 minutes of HIIT sprinting, your body will begin to make an oxygen debt and because it's working so hard to try to repair itself after training your metabolism will still burn calories even hours after you finish."
While it may sound easy, this form of exercise is actually very gruelling but Joe says the short-term discomfort is definitely worth the long-term gain.
The author adds: "If you could do the same amount of exercise in 20 minutes and double the calories burn why wouldn't you?"
So which exercises count as HIIT?
Joe says: "Running on the spot or skipping is great."
If you're a beginner don't worry. We've found one of Joe's top exercise videos to get you started!
Joe Wicks most recent book 'Lean in 15 - The Shape Plan' is out now!