This Quirky Wedding Venue Is Helping To Change Lives In A Big Way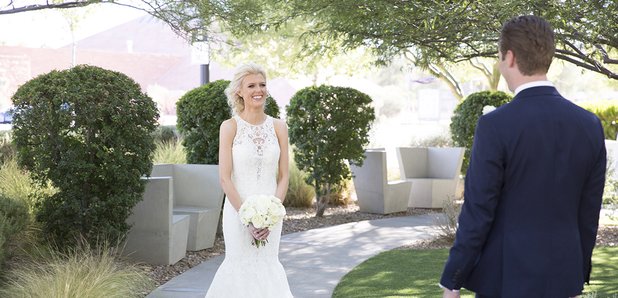 Keep Memory Alive Event Center is becoming a popular choice for brides in recent years, but this is by no means an ordinary wedding venue.
Las Vegas might play host to some of the most extravagant weddings in the world but one venue is seeing brides queueing up in order to have their special day make a difference to the lives of those with Alzheimer's Disease.
Outside the bright lights of the strip and tucked away behind some of the cities famed little white chapels, lies Keep Memory Alive Event Center.
While the renowned events space is becoming a popular choice for brides in recent years, this is by no means an ordinary wedding venue.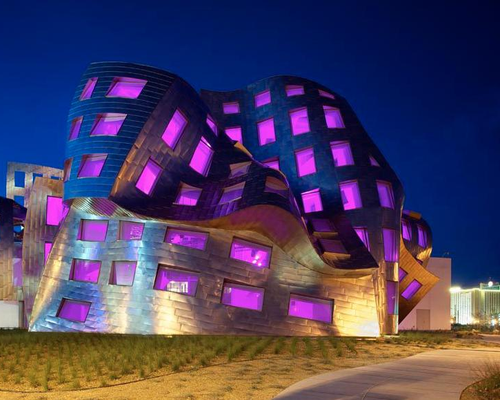 The unusual building, designed by world-renowned architect Frank Gehry, features more than 199 windows with no two the same shape or size, making for an unusual building that wouldn't look out of place in a sci-fi movie.
However, the 9,800 sq ft venue is so much more than a quirky space for brides looking to say "I Do".
Just a stone's throw away from the venue lies the Cleveland Clinic Lou Ruvo Center for Brain Health; and while a medical center might seem like an odd neighbour for a glamorous wedding venue, together, the pair has created a unique partnership that is helping to save lives.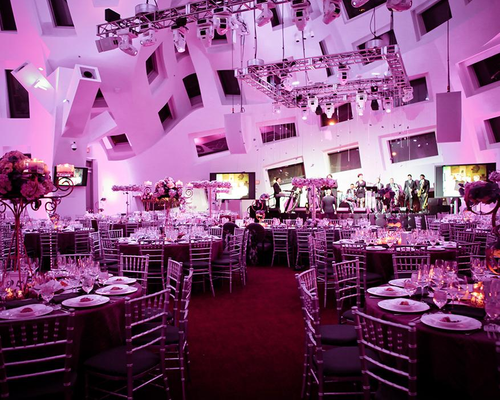 Keep Memory Alive Event Center donates 100 percent of its proceeds from weddings and events to the clinic, in order to benefit the research, treatment and clinical trials performed there.
The genius idea was the brainchild of Southern Glazier's Wine & Spirits vice president Larry Ruvo, who in 2010 established Keep Memory Alive Event Center after his father, Lou Ruvo, passed away from Alzheimer's disease.
Fast forward seven years and the venue is hot property, playing host to lavish weddings and a number of star-studded celebrity events attended by the likes of Muhammed Ali and Hilary Clinton.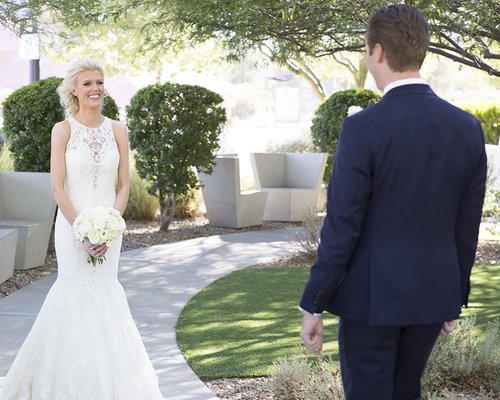 David Watts, Director at Keep Memory Alive Event Center thinks the cause is something that strikes a chord with a number of stars who have lost family members to Alzheimer's.
"We once had Michael Bublè appear at the venue for a private concert and he was so touched by the cause that he donated his entire performance check back to Keep Memory Alive in honour of his grandmother, who he lost to Alzheimer's."
For David, the most rewarding moments come from patients at the clinic who have chosen to tie the knot in the venue.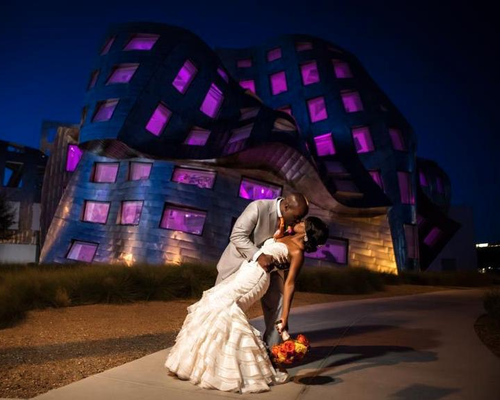 He recalls: "One of my favourite weddings was a vow renewal for a local couple through Wish Upon a Wedding, a nonprofit that grants weddings for couples facing serious illnesses.
"One of our Alzheimer's patients and his wife, both dedicated volunteers of the clinic, renewed their vows and celebrated with family and friends before he lost any more of his precious memories."
With the average bride spending over £24,000 on their nuptials, it seems ridiculous not to put some of those funds towards such a worthy cause!