A 'Total Wipeout' Style Obstacle Course Is Touring The UK
2 June 2017, 11:58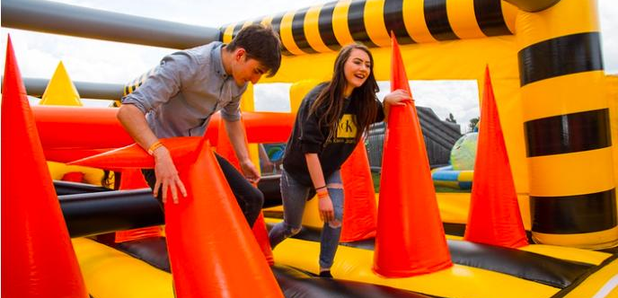 Adults can finally be kids for a day when this inflatable obstacle course invades towns across Britain.
There's something about shows like Takeshi's Castle and Total Wipeout that gives us all delusions of grandeur when it comes to our athletic abilities.
How many times have you watched contestants hopping across inflatables before leaping onto a crash mat and thought "I could do that!" only to see them belly flop into a pool of water and thinking "actually, that could be trickier than I thought."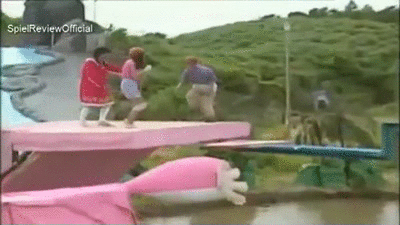 Well, now's your chance to finally see what you're made of as a huge inflatable obstacle course is set to invade towns across the UK.
Introducing the Labyrinth Challenge!
It's is a 1,000ft long course made up of 30 obstacles like jump-offs, hurdles, balance beams, and giant balls.
It's set across five themed zones – the Lava Zone, Jungle Zone, Toxic Zone, Combat Zone and Ocean Zone – and starts with a jump off a 20ft platform into a crash bag.
It doesn't stop there either, as the pièce de résistance sees involves climbing up a wall and sliding down a massive inflatable ship!
The tour is starting in Reading this weekend, then will move around the UK from now until September.

So if you think you've got what take see the dates below!