Last Minute Halloween Fancy Dress Ideas That Are Cheap And Easy To Do!
27 October 2017, 17:10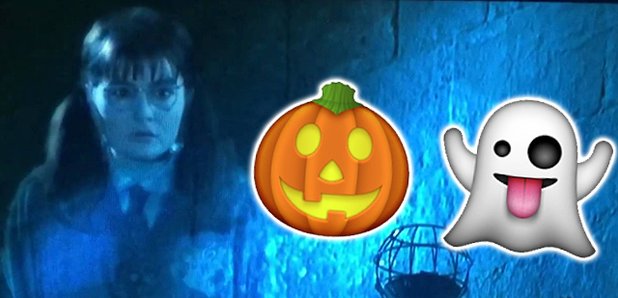 Time to get creative!
Halloween is literally days away, and if you're reading this, we figure you're having a last-minute panic about your costume.
But don't worry if you've missed the chance to order anything online - it's not all doom and gloom! Chances are you can jazz up something you already own that's hanging in your wardrobe!
WATCH: 5 Of The Creepiest Halloween Looks:

Halloween isn't just about the blood and gore of an epically intricate dead-zombie costume, or a witch with all the trimmings from fake nose to warty fingers...ANYTHING goes nowadays!
Check out some of these super quick, super simple ideas, that you may not even need to leave the house to sort!
1. Incy Wincy Spider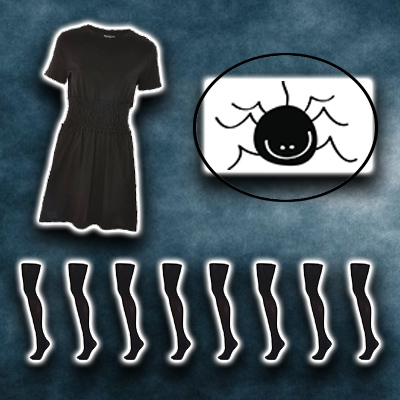 Credit: Topshop, Getty Creative
The classic spider costume is by far one of the easiest. Wear a pair of tights (obviously) and stuff the rest with anything you can find - newspapers, plastic bags etc, then attach to the side of your dress.
2. Moaning Myrtle

Credit: H&M, New Look, Ties.com, megafancydress.co.uk, Warner Bros.
Why WOULDN'T you want to go as Moaning Myrtle?! This costume is super easy - just add a bit of white face paint to yourself to make yourself ghostly - you can even finish off the outfit with a toilet seat round your neck (if you happen to have a spare one lying around...just make sure it's clean if you do!)
3. A bunch of grapes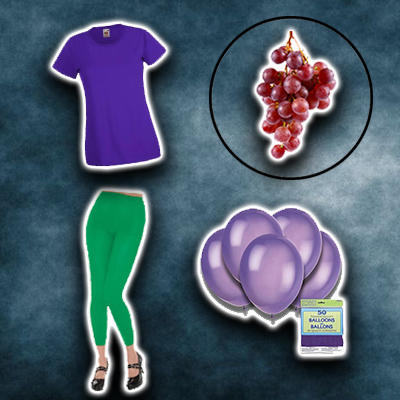 Credit: Argos, partydelights.co.uk, universal-textiles.com, Getty Creative
Not the most scary of costumes, but who said they had to be terrifying these days?! People go as whatever they want now! And you can be pretty darn sure you're not going to accidentally 'costume-twin' with any other guest. Just attach the inflated balloons to your top and job's a good'un! (This outfit is probably not advisable for those with a fear of balloon poppage!)
4. Wednesday Addams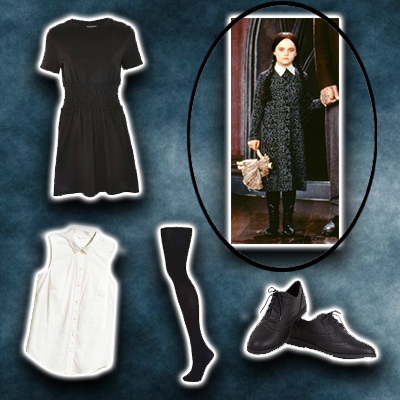 Credit: H&M, Topshop, New Look, NBC
A total Halloween classic, and it's probably already hanging in your wardrobe! If you haven't got dark hair, grab a wig from anywhere off the high street, give it a plait and you're good to go!
5. A minion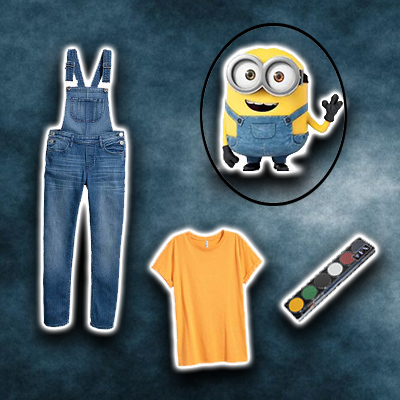 Credit: H&M, Diamond FX, Universal
There's various options with this one - if you've got time to order yourself some minion goggles there's plenty of option online. If not, grab some face paint and get creative!
Happy Halloween!