Lego Are Looking For Someone To Play With Bricks For A Living
12 March 2018, 12:33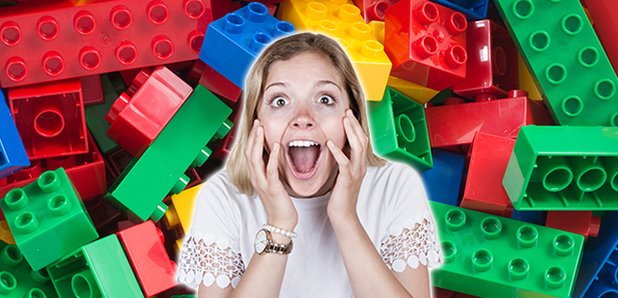 Do you have the 'Brickfactor'?
If building lego statues is your calling in life, then you might want to dust of that CV and get applying to this once in a lifetime job.
Based in Birmingham at Legoland Discovery Centre, responsibilities for the Master Model Builder role will include building high quality models, running interactive workshops and attending media appearances.
Basically, you'll be a celebrity in the Lego world.
In the first 24 hours of advertising the role, Lego received over 1500 applications, and has decided to keep the vacancy listed for longer than originally planned.
Lego bosses have revealed that they've received applications from all over the world and from all walks of life - including from somebody currently in post at the Royal household and some top barristers.
It seems that no-one can resist the joy of lego!
However, the application process is a tough one. With over 5000 eager hopefuls (and counting), the brick manufacturer has explained that they will have to engage in an X Factor style culmination process.
The top 50 potentials will have to undergo a 'Brickfactor Challenge' - a live public audition which will involve a series of building tasks to see who's really got the skills.
Amy Langham, general manager at Legoland Discovery Centre, said: "Given this role hankers creativity and excitement, giving someone the opportunity to win the job from a series of live challenges couldn't be more fitting!"
Legoland Discovery Centre's Creative Workshop is tipped to be the "ultimate indoor Lego playground" and will consist of over 2 million bricks, a 4D cinema and an interactive laser ride. The centre is due to open this summer.
WATCH! Lego Extension Sees House Crowned Ugliest Building: