Legoland Are Letting Kids And Parents In For Free, But ONLY If Your Name Is...
4 October 2017, 17:11 | Updated: 4 October 2017, 17:21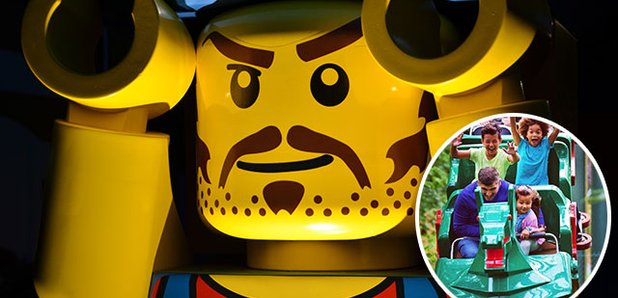 If you, or your child have one of these names you're in luck!

We all know how expensive theme parks can be, especially when you're only going there to be the bag-holder whilst your kids run wild.
If you're planning to go to Legoland however, you're in luck. Let's rephrase that… you're only in luck if your name is Lloyd, Kai, Jay, Nya, Zane, or Cole.
As much as Tom, Dick or Harry would've gone down a storm, the names selected are the main characters from the Lego Ninjago Movie - and if you share their names, you can get a free ticket to Legoland from the 13th-30th October.
However, you need to share the EXACT same name, with the EXACT same spelling as the characters, so the likes of 'Zayn' and 'Jai' won't make the cut.
Watch #LEGONINJAGOMovie Trailer 2 to see the epic tale of good and dad. pic.twitter.com/pj1T2nie82

— LEGO NINJAGO Movie (@NINJAGOmovie) 22 July 2017
If there was ever a time to wish your folks named you after a Legoland character, this would be it.
ID cards at the ready!
Watch More:
Image credit:
- Getty Images
- legolandwindsor/ Instagram