Lidl's New Ride-On Suitcases Are Half The Price Of a Trunki
22 September 2017, 12:55 | Updated: 22 September 2017, 12:59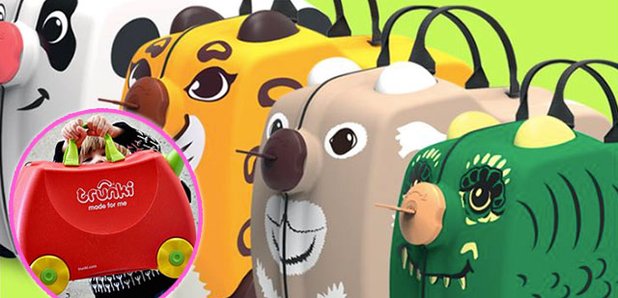 The battle of the suitcase is on, as Lidl rivals Trunki with a cheaper alternative
Lidl are now selling an almost identical version of Magmatic's Trunki suitcase for half the price, at just £19.99!
Ever since Dragon Den's reject and founder of Magmatic Rob Law, created the Trunki suitcase, which allows kids to be pulled along and ride on the back of it, it's been a huge success - and now Lidl want in.
In fact, the only difference that the Lidl version has, is it's dimensions, being W48 x H33 x D21cm whilst Trunki's is W46 x H20.5 x D31 cm. It also has a three year guarantee and just four different types of animal models whilst Trunki has a five year guarantee and 22 different models.
All the same, the cow, leopard, koala and monster models that Lidl offer are pretty cute.
The maker of Trunki already launched an appeal against another kids ride-on suitcase brand, 'Kiddee' in March, claiming they'd copied their design. Despite this being dismissed by the Supreme Court, we dread to think of what might be coming Lidl's way after their latest move!
Watch more: