Melanie Sykes bikini body and six pack: Her diet, workout and fitness regime
23 October 2018, 12:10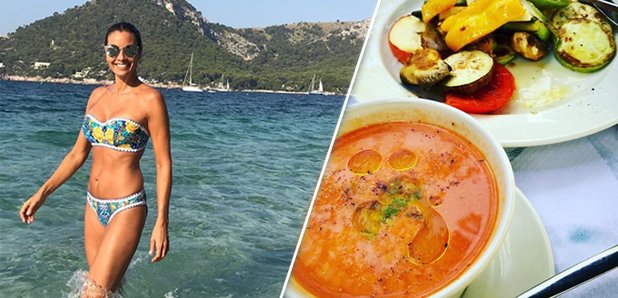 How does Melanie Sykes get that incredible bikini body? We take a look at her exercise regimes and eating plans to help you look your best.
Melanie Sykes has been turning heads with a series of naked photoshoots recently, not to mention her incredible bikini pictures on Instagram.
The 47-year-old presenter, best known for Today with Des and Mel, might be genetically blessed but she still adheres to a strict workout regime and diet plan in order to maintain her six-pack and super toned body.
Melanie might be a mother of two but she's more body confident than ever before and claims that motherhood has motivated her to fully invest in looking after herself.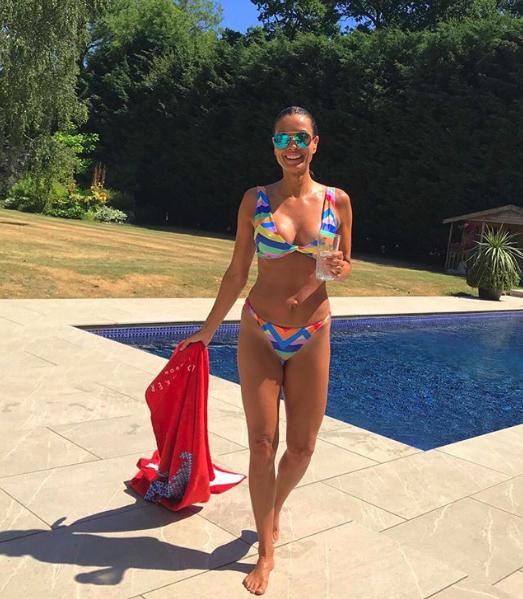 "I didn't become really interested in exercise until a few years after having my children," she told Women's Health.
"I was broadly happy with my body – I'm still a size 10 – but I loved going to the gym as it gave me a bit of time alone," she added.
"It also gives me more energy, which is important when you have an active, growing family."
So what is Melanie Sykes' eating plan and what workout exercises does she do in the gym?
We have everything son how to get Melanie Sykes' six pack.
Melanie Sykes exercise regime
You only have to look at Melanie's Instagram to know she spends a lot of her time in the gym and she revealed she goes up to four times a week, including workouts at boutique London studio Core Collective.
"I work out an average of four times a week – a mixture of weight training, high-intensity boot camp classes, tennis, barre classes and reformer Pilates." she revealed.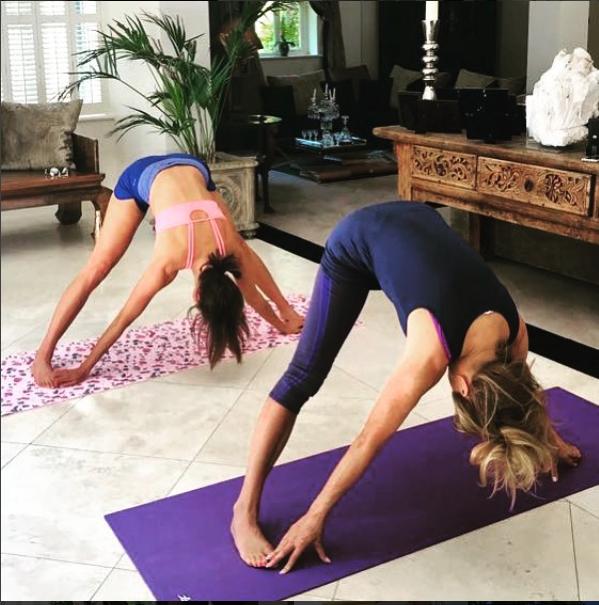 Melanie also claims she dropped her High Intensity Interval Training (HIIT) classes in favour of lower paced exercises like using her exercise bike and TRX suspension trainer.
"It works everything but it's really great for legs, bum and core," she says of her favoured exercises. "It's intense but there's not too much bouncing around."
Melanie Sykes eating plan
Eating well is a big key to Melanie's amazing bikini body, and she's curbed her eating habits by making sensible meals.
Instead of saying no to carbs altogther like some celebs, she has 'good carbs' like sweet potatoes and never skips meals either.
What's more, Melanie claims there is one book in particular that changed her outlook on food.
She explains: "I'm addicted to Amelia Freer's Eat. Nourish. Glow. I haven't lost weight because I'm quite muscular, but I'm definitely a leaner size 10. When I first started it last June I cut out everything she recommends – sugar, dairy, gluten, alcohol and caffeine."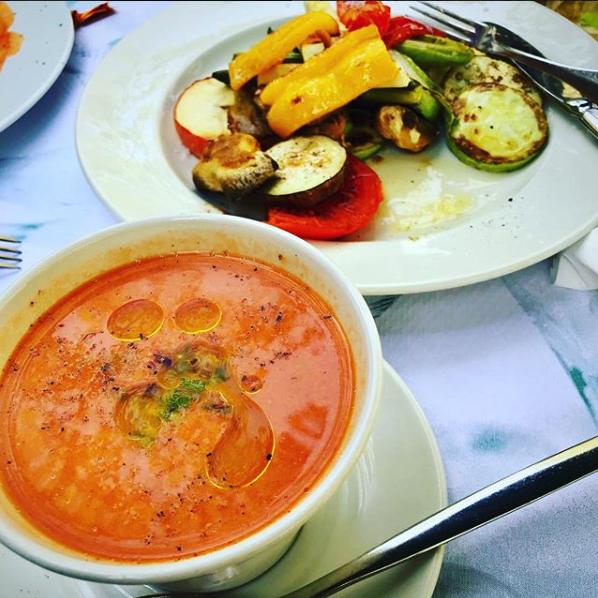 Some of Melanie's favourite recipes from the book include prawn curry and shepherd's pie, and says her boys are big fans of the healthy dishes.
"They've got no idea they're healthy dishes! Sometimes I might make myself something separate – if I do have a bolognese, for example, I'll have courgetti while they'll have actual spaghetti, but their diet isn't hugely different to what I eat."