Men HAVE Been Suffering From Man Flu And Apparently There Is Proof
12 December 2017, 15:22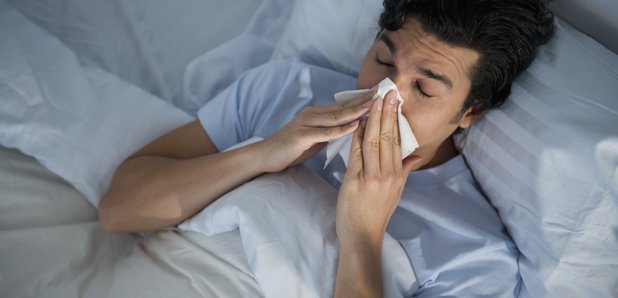 Experts claim that it's a real thing after all.
The next time a man in your life complains of man-flu, don't be so quick to roll your eyes - as apparently it's a real thing!
A new study has emerged that claims men are more susceptible to feeling grotty, due to weaker immune systems.
Research from the Memorial University of Newfoundland in Canada involved looking at the rate of both men and women admitted to hospital with flu symptoms.
Dr Kyle Sue, a clinical professor at the university, explains the findings. He said: "I do think that the research does point towards men having a weaker immune response...this is shown in the fact that they [have] worse symptoms, they last longer, they are more likely to be hospitalised..."
Apparently high levels of testosterone are to blame.
However, he has been met with many raised eyebrows over his latest claims. Professor Helen Stokes-Lampard, who chairs the Royal College Of GP's, argues that: "flu is not sexist", and no such thing exists.
It seems that Dr Sue's findings aren't quite the definitive answer that men around the world are hoping to taunt women with, as he hastened to add: "There need to be more studies, higher quality studies that control for other factors between men and women before we can definitely say that this difference in immunity exists."
So, until there's concrete evidence, maybe the eye rolling can continue for a while longer - nice try boys!
WATCH: Will Ed Sheeran Play At The Royal Wedding?