Men Vs Women: What's The Point Of Valentine's Day?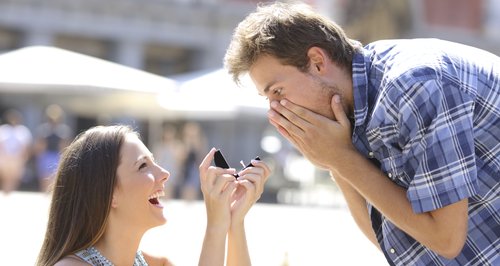 It's allegedly the most romantic day of the year, but it seems that the battle lines are drawn between the sexes as to what's expected!
We often hear that women are from Venus and men are from Mars... well whether this is strictly true or not, it does seem that the lads and the lasses out there do have some rather differing opinions when it comes to the most romantic day of the year!
Although both men and women seem to agree that the most important meaning of February 14 is essentially to show you partner just how much you love them... after this, the lines become a little blurred!

You will find more statistics at Statista
So it seems the men out there are much more focused on the food and ehem, bedroom side of things, the ladies amongst us care a lot more on the giving aspect - whether that's to ourselves, or our other halves.
The data, collected by a website called Chillisauce.co.uk, comes from a whopping 13,000 Brits... and surely that many of you can't be wrong!
However, despite many of us thinking that V-Day is the most slushy of the year, it seems that there are FOUR other dates in the calendar that we're more likely to pop or get popped the question to.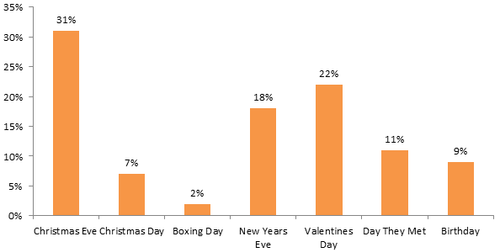 Data: % (10,000 respondents) www.chillisauce.co.uk
Across the pond however, some more data has been collected on exactly how generous this lovely-dovey day makes us.

Find more statistics at Statista
Well whatever your feelings on the matter, we wish you lovely Valentine's Day!