Mermaid Wedding Dresses Are A Must-Have For Loved Up Brides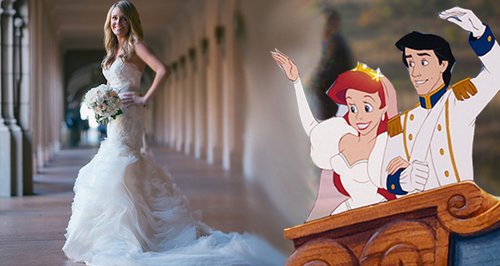 Some may argue that getting married is a woman's biggest dream. Other's will say that becoming a mermaid is a woman's greatest dream. Well, with this latest wedding dress trend a woman can achieve both aspirations on one perfect day.
Mermaid dresses. Yep, you heard us right, mermaid dresses.
Now they're not as fishy as they sound; there are no scales and no actual fins. In fact, the design is tighter around the top part of the leg and then flares out part way down the leg, resembling a 'fish tail' or a mermaid's tail.
And aren't they just beautiful?
And you can even get dresses where the design is looks like the sea:
And their beauty seems to go on forever...
They are great for curvy women and make one hell of a statement!
It's the understated overstatement:
We know we want one, that's for sure.