'Migraine pose' is the latest Instagram fad... and sufferers aren't happy
2 July 2018, 16:34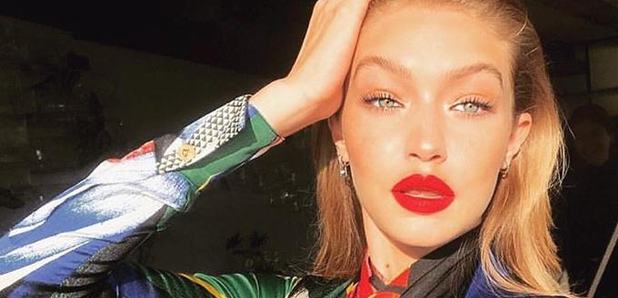 People who suffer from the debilitating condition claim that the new 'pose' is insulting and demeans their condition.
A new fad that sees celebrities including Kendall Jenner posing like they have a migraine has enraged genuine sufferers of the condition.
The 'migraine pose' sees people pushing the skin above they eyebrow up on one side as if they have a splitting headache.
But there is more to migraines than needing a few paracetamol. They can cause nausea and vomiting, trouble with speech, exhaustion, blurred vision and light sensitivity and even stroke-like symptoms.
The fad was started by stylist Nam Vo who has since apologised.
She told Elle Magazine: "I love it because the beauty of your hands frame the face and give it more structure. I always make my models pose this way.
"It's also a great time to show off your manicure."
But people who suffer from the debilitating condition are outraged - and have hit back by posting photos of what having a migraine really looks like.
@ELLEmagazine should be ashamed, as should anyone who tags their picture as #MigrainePose You want a real migraine pose? Try the foetal position with your head clamped between your hands, crying from the pain and wanting to stab yourself in the eye to make it stop. https://t.co/MyEA5zTnBB

— Nona Rose (@nona80_swanette) June 27, 2018
Some of the pictures show them in hospital, with swollen faces or unable to open their eyes.
One fumed: "I want to know if you were battling a disease that is invisible to others but has ruined your life how you would feel if others were mocking it?"
@ELLEmagazine, so you think #MigrainePose is sexy? Migraine is a serious & debilitating Neurological Disorder!
Mine also includes stroke-like symptoms. Here is a real #migraine pose...nothing sexy about excruciating pain and paralysis! #shaming #rant #disgusted #outraged pic.twitter.com/5LdPnqFUL7

— Jen Cannon @ The Frozen Mind (@TheFrznMind) June 27, 2018
Another branded the fad "disease shaming", adding: "'What's next...Cancer Pose? Parkinson's Pose? Diabetes Pose? Heart Disease Pose? Lupus Pose?
"Disease shaming millions of people whose lives have been shattered is WRONG!"
Nam Vo later took to Instagram to apologise for offending thousands of people.
She wrote: "Hi my Dewey Dumplings, my apologies. This wasn't meant to be offensive or hurt anyone's feelings.
"I am touched by the personal stories that you have all shared. I love all my Dumplings and want you all to be happy and healthy! Its all about the LOVE."
However, even that got people's backs up, with one commenting: "For ANYONE to mock me or my fellow pain warriors makes me sick!"