Heartwarming Moment Neighbours Pitch In To Help Man Who Had His Shopping Stolen
21 September 2017, 15:00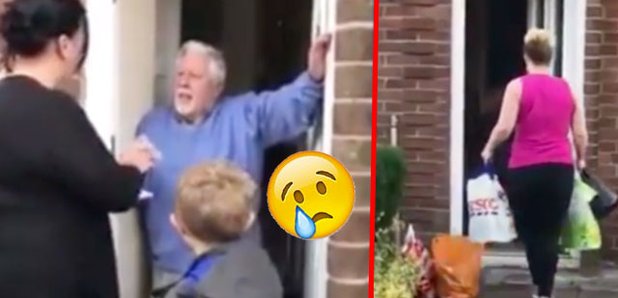 He lost his keys, went for help, and when he returned his shopping was gone
A pensioner from Manchester got the shock of his life the day he lost the keys to his house. Realising they were missing, he left his shopping on his doorstep to go and as ask his neighbour for help - but when he returned the bags were gone.
When word got out, a complete stranger, Michelle Spary, had a whip-round to pay for his locksmith bill of £117 and some food to replace what was taken.
His reaction to the kind gesture is priceless as he sweetly exclaims: "Oh I can't accept that. That's so kind".
See the emotional moment below: