Revealed: The Most Popular Baby Names In The UK – And There's One Surprising Celebrity Addition!
20 September 2017, 14:58 | Updated: 20 September 2017, 15:28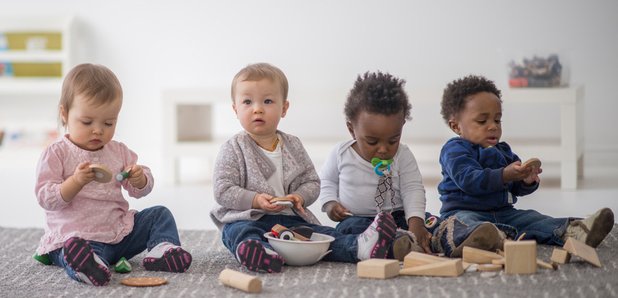 Where do YOUR kids' names rank on the list of the most popular children's names?
The most popular baby names in the UK have been revealed.
The Office for National Statistics said Olivia has replaced Amelia as the top choice for girls, while Oliver scoops first place for boys.
Between 2008 and 2010, Olivia was the most popular choice for parents, but had dropped off until now.
Harry, George and Jack remain favourite choices for boys.
One girls name gaining momentum is Harper, which has seen the biggest rise in popularity for girls - possibly popularised by novelist Harper Lee and Harper Beckham.
Muhammad has replaced William in the top ten names for boys, while Poppy dropped out of the top ten for girls, making way for Lily.
Six new boys' names broke into the top 100: Albie, Arlo, Ezra, Finn, Jasper and Jesse, replacing Callum, Connor, Jamie, Kian, Seth and Sonny.
There were four new entries in the girls' top 100 as Felicity, Iris, Luna and Lydia usurped Bethany, Hollie, Katie and Lacey.
Some of the more unusual names given to children in 2016 are Bane, Otter and Wolfie for boys, and Queen, Heavenly Joy and Twinkle for girls.
Most popular names for girls:
Olivia
Amelia
Emily
Isla
Ava
Isabella
Lily
Jessica
Ella
Mia
Most popular names for boys:
Oliver
Harry
George
Jack
Jacob
Noah
Charlie
Muhammad
Thomas
Oscar
Watch more: Baby cries every time her mum sings to her!