The Most UNMISSABLE Supermoon Of The Year Is This Weekend!
30 November 2017, 15:12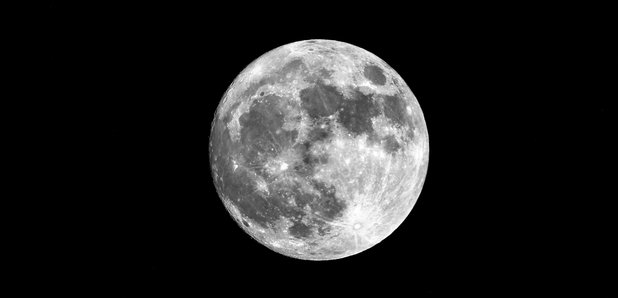 It's going to be an incredible sight.
December's supermoon is set to be a showstopper and we've not got long to wait!
Named the 'Cold Moon', this natural phenomenon is tipped to be the brightest one of the year and will ignite the sky this Sunday December 3rd.
Experts are saying that the best time to enjoy it is at a very respectable 4.47pm - which means no getting up in the middle of the night to catch a glimpse!
Although we've already had a few supermoons this year, the reason this will be the brightest is due to the fact that it's the only one not to coincide with the 'new moon' phase, when the face of the moon is darkened by shadows.
The difference between a full moon and a supermoon is pretty simple - it depends how close it gets to Earth within its elliptical orbit (also known as the 'perigee').
Any further than 226,000 miles away from our planet demotes it from 'super' status to 'full'.
You don't need to rush out and invest in any fancy kit to experience the wonder of a supermoon - it's perfectly visible from the naked eye. The advice is to just make sure you are located somewhere with little light pollution and good visibility of the night's sky.
As the name 'Cold Moon' suggests, it's probably going to be pretty chilly - so best to wrap up warm when you head out!
Happy moon gazing!
WATCH: Amanda Holden Mocked For Research Fail During Interview With Tim Peake: