Mother Pens A Heartfelt Open Letter To Her Son After The Manchester Attack
24 May 2017, 11:19 | Updated: 9 June 2017, 15:59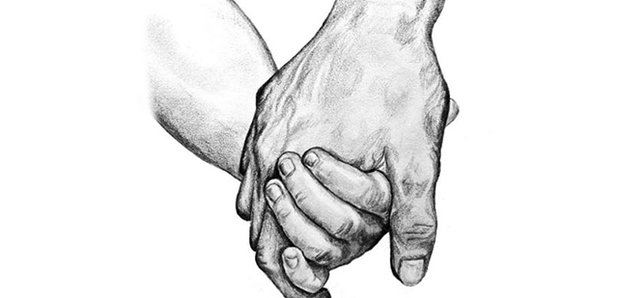 'Look for the goodies, my darling. Look at those who, like last nights attack in Manchester, are helping others.'
Many parents are struggling to find the right words to say to children who may have seen on the news the tragic events that unfolded in Manchester on Monday evening.
The attack claimed the lives of many children, teenagers and parents and it is now in the forefront of many minds how to approach the topic with their own children who may have attended concerts in the past or are looking forward to attending one in the near future.
One mum and blogger who goes by the name Mummy Mumbles on Facebook has penned a heartfelt letter that will resonate with many mums and dads across the country.
She begins her letter 'Dear Baby Boy' and expresses her fears, like many others, that events like this are becoming more common place.
"I fear that these incidents are only going to happen more and more as you get older and it makes me so sick to think I cannot protect you from the barbaric individuals who do things like this."
She describes the urge to protect her little one and his potential desire, as he gets older, to just 'stay in and not do anything'. But she urges that this shouldn't be the consequence of these saddening events, despite the fear they can conjure.
"Do not do that. Go out.... and do EVERYTHING.
Do everything you want to do.
Go everywhere you want to go.
See everyone you want to see.
Go to that party at the club, go to school and university, go travelling and get on that plane, ride on the underground and go to that sports match, go on that holiday and see those sights, go to that shopping centre, go to that concert, go see that movie, go eat at that restaurant...."
She reiterates the strong message that she wants her son to "Never be afraid to enjoy yourself and live your life to the fullest". On another inspirational note she assures that "your generation are going to be the strongest yet. You are going to be the most determined to beat this"
"And you are going to have the most love to give, because we will teach you that you mustn't be afraid of these monsters. No matter how scary they seem."
She also seems to reference the famous Fred Rogers quote that has been across the internet in recent days: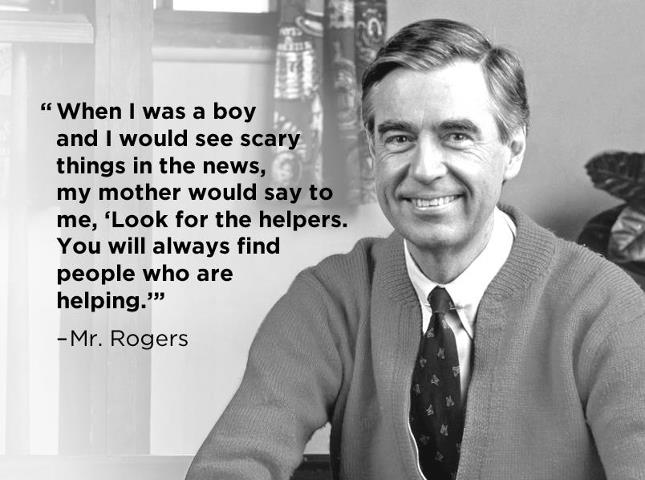 "Remember that in every story, there are goodies and baddies?
Look for the goodies, my darling.
Look at those who, like last nights attack in Manchester, are helping others.
Look for the doctors, the nurses, paramedics, hospital staff, police, emergency services who are at the scene and working to save and protect people.
Look for the hotel staff, taxi drivers, bus drivers... all offering to help at no cost.
Look for the passers by who are looking after each other and hugging strangers.
Look for the parents and families who have lost their children to this tragedy, speaking out to show solidarity and unity instead of hatred and revenge."
Her message is one that many will try and relay to their children which is one of positivity and resilience and has resonated with many. The post has reached nearly 80,000 shares on Facebook and inspired countless passionate messages from fellow users of the social media site.