Signs Your Future Mother-In-Law Is More Of A Bridezilla Than You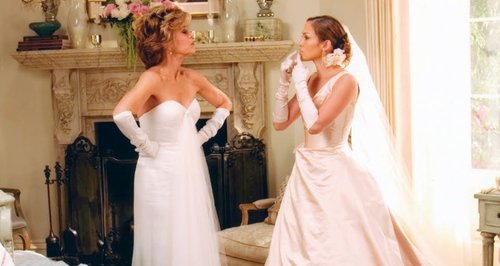 Here are the ways your future meddling mother-in-law might try to take over your wedding – and how to control the crazy…
If you're planning your wedding day and already considering divorce because of your future mother-in-law – here's the things you'll only recognise if you've got a mumzilla on your hands and how to stay sane (and engaged) while planning the big day….
She has her own 'vision' of what your wedding will be like…
She wants you to wear her wedding dress…
She thinks chipping in for the wedding means calling all of the shots…
She has invited her ENTIRE family (including second cousins, twice removed...)
When you show her your choice of wedding dress and she's less than impressed…
She wants to look better than you on the big day...
So how do you tame your future mother-in-law?
Remind her that you may be saying: "I do" to her son but you'll be saying: "I don't think so" to her for the foreseeable unless she controls the crazy…
Don't pick fights, but stand up for yourself.
You are a grown woman after all – grown up enough to get married to her son, right? So you're entitled to stick up for yourself and your own way of doing things at YOUR wedding.
Let her be involved, but not in control.
It sounds silly, but treat your MIL as you would a child. Giving her even the smallest jobs to do, will make her feel involved – but keep you in control of the situation.
Remember, your relationship with your mother-in-law is one that is going to last a long, long time. The more you can do to make it blossom, the better!