Heartfelt Mother's Day Messages To Write In Your Card This Sunday
9 March 2018, 12:44 | Updated: 9 March 2018, 12:48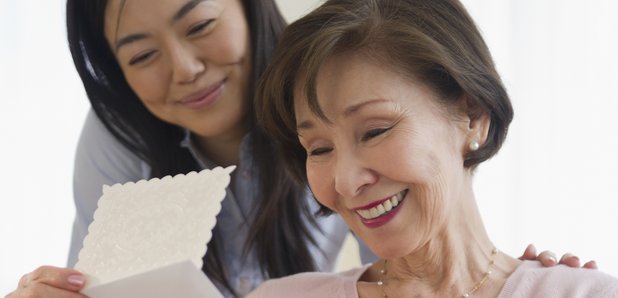 If you're struggling on what to write in your Mother's Day card, here's some sweet messages.
Mother's day is the ultimate day for showing your mum how much you love her. However, coming up with something sweet to write in the card year upon year can at times prove quite the challenge.
Whilst many of us might go for the simple alternative of a pre-written Mother's day card, for those after something a little more heartfelt, these messages are great for some inspiration.
"A mother's arms are more comforting than anyone else's." – Princess Diana
"Dear Mama, Everything I am is because of you! My love for you goes beyond what I can say" - Beyonce
"My mother is a walking miracle." – Leonardo DiCaprio
"Acceptance, tolerance, bravery, compassion. These are the things my mum taught me." – Lady Gaga
"I hope that one day my children will be as proud of me as I am of my mother" - Chelsea Clinton (Hilary Clinton's daughter)
"Biology is the least of what makes someone a mother." – Oprah Winfrey
"Every beetle is a gazelle in the eyes of its mother." – Moorish proverb
We hope that's inspiration enough! Hope it goes well.
Watch more: