MPs consider adding Staffordshire Bull Terriers to the banned breeds list
17 July 2018, 10:41 | Updated: 17 July 2018, 11:06
One of the nation's most loved breeds could soon be added to the banned and dangerous dogs list.
MPs debated in parliament over whether Staffordshire Bull Terriers - affectionately known by dog lovers as Staffies - should be added to the banned breeds list.
The controversial campaign is being championed by animal rights group PETA who are famous for their stunts in protest of animal cruelty around the world.
They said: "Staffies are currently flooding UK animal shelters and have become by far the most commonly abandoned breed of dog in the country. They're also one of the most abused.
"The breed is also the most likely to be abducted and used by criminal gangs for fighting rings or as guard dogs."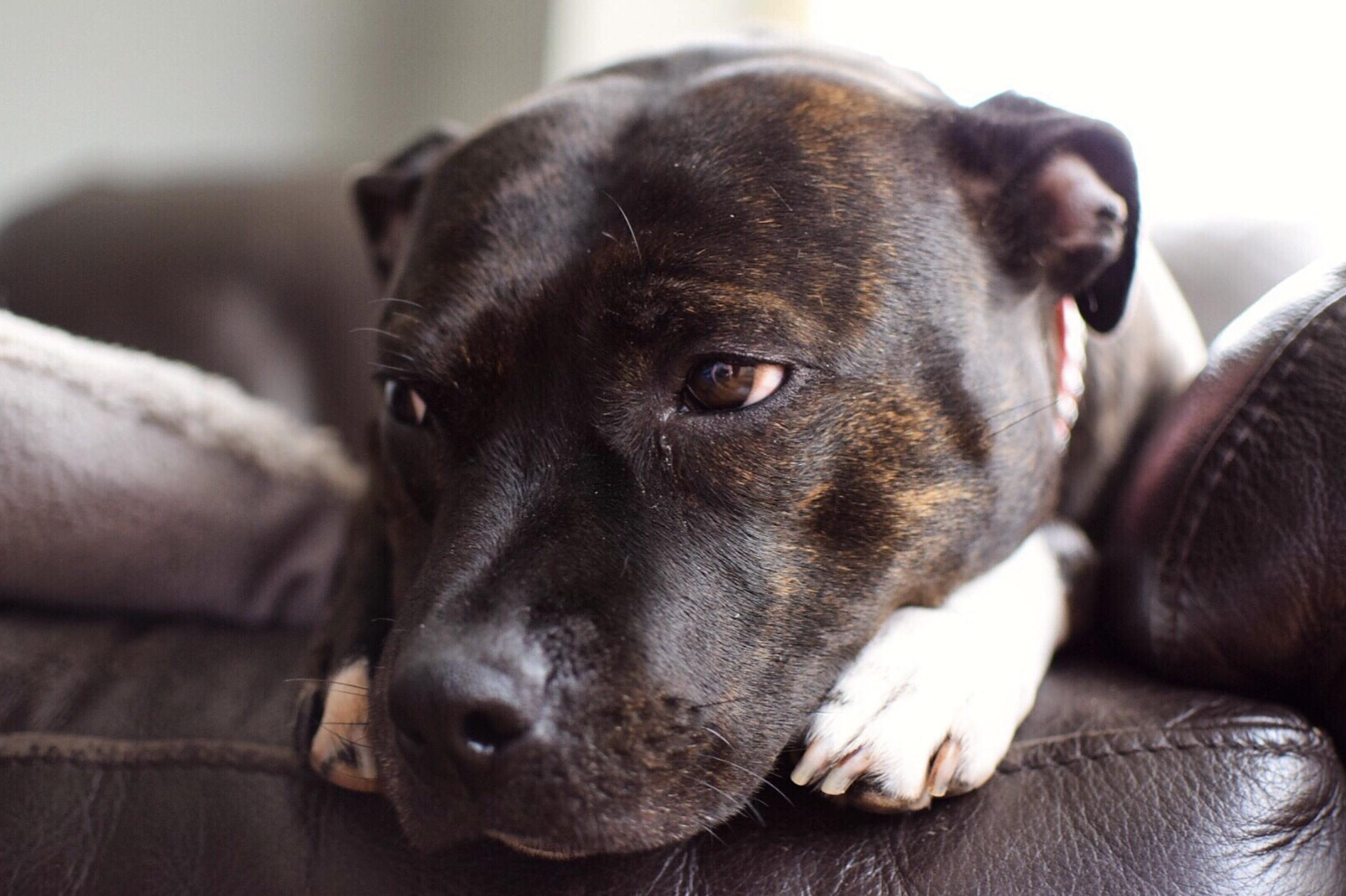 Staffordshire Bull Terrier's are popular family pets in the UK | Picture: Getty
While they argue that Staffies should they be banned, they believe those who already own the breed should be allowed to keep them providing they are neutered and in the hands of responsible individuals.
Battersea Dogs & Cats Home strongly oppose the ban on Staffies and said:
"We have, and always will, champion Staffies for their loving, gentle and loyal natures. Last year we re-homed 350 Staffies that have become wonderful, life-changing companions and their new owners constantly tell us that these dogs make a wonderful addition to their family.
"Staffies are a much-maligned breed that don't deserve a bad reputation. We know that in the right environment, and with the right owners, Staffies can and do make ideal family pets."
A petition with over 163,000 signatures pleading for Staffies to be left out of the Dangerous Dogs Act will also be put to MPs in a bid to save the breed.
As of yet, MPs have not revealed the outcome of the debate.