Who is Mrs Hinch? Essex housewife who's become famous for her cleaning tips
21 September 2018, 15:59 | Updated: 21 February 2019, 12:46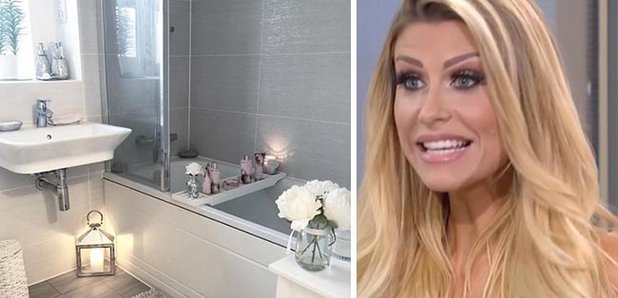 She's become an Instagram star thanks to her household advice, here's what we know about her...
She's only been sharing her cleaning tips on Instagram for a short time but Mrs Hinch has already become an internet star.
And not only has she picked up a huge following online, but the household hero has been signed up by This Morning to offer regular cleaning tips to the show's viewers.
Mrs Hinch now has over half a million followers and counting thanks to her tips.
She calls her fans the #HinchArmy, with the hashtag being used over 10,000 times on Instagram.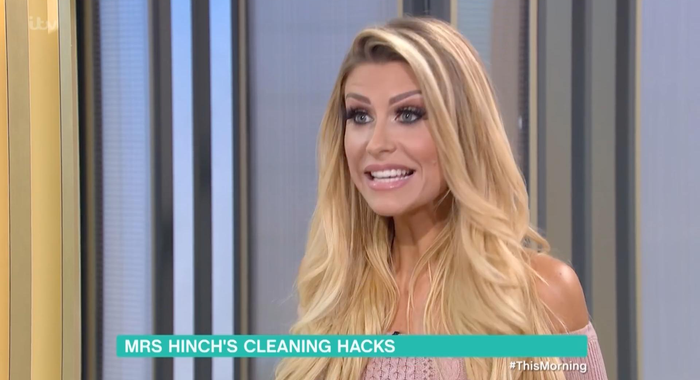 The Essex housewife has become an internet sensation
Who is Mrs Hinch?
The 28-year-old Essex housewife, real name Sophie Hinchcliffe, runs the hugely popular Instagram account mrshinchome_x_.
She is married to a 39-year-old sales manager called Jamie, and used to work as a hairdresser.
How did she become an Instagram star?
Starting out as a space to share photos of her immaculate home so she wouldn't 'bore friends and family', Mrs Hinch's profile has become a base for cleaning fanatics around the world.
Sophie began sharing Instagram stories, where she talks viewers through her cleaning habits, which are very thorough to say the least.
Her natural, highly amusing presenting style has won her a loyal army of followers and caught the attention of the media.
Sophie has nicknames for her cleaning sponges and sayings like 'putting the sink to bed', which have caught on among her fans.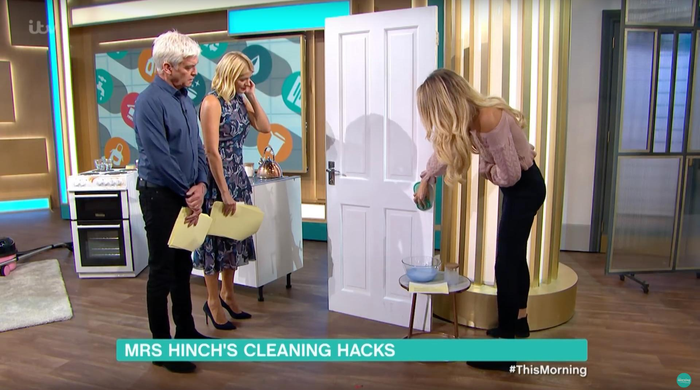 Sophie used her 'Minkeh' cleaning sponge on This Morning
She initially became hooked on cleaning due to anxiety issues, taking comfort in cleaning, which helped her to cope.
Sophie told Fabulous at The Sun: "I've always been a worrier. But whenever I felt like I might have a panic attack, I would then get up and grab a cloth or a mop or a hoover and just start going."
Adding: "I thought personally it was just me but I never realised how many men and women out there suffer with anxiety. They've all said that this has helped them beyond belief."
Her hilarious cleaning videos and household hacks have made her a firm favourite of thousands of Instagram users.
In fact, she currently has 588,000 followers (and counting).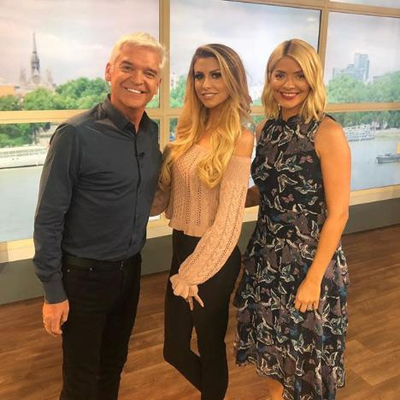 Mrs Hinch with Phillip Schofield and Holly Willoughby
She's This Morning's new cleaning tips guru
Mrs Hinch appeared on This Morning earlier this week, where she was interviewed by hosts Phillip Schofield and Holly Willoughby.
She also presented a small selection of tips, before it was announced that she had been signed up to host a regular advice segment on the popular show.
Her appearance on This Morning garnered a huge, positive response from viewers with many commenting on her great looks and saying how funny she was.
So the stage is set for Mrs Hinch to take over television as well as Instagram.