Mum abandons £1,200 filthy Pontins holiday fearing for her baby's health
9 August 2018, 12:25 | Updated: 9 August 2018, 14:47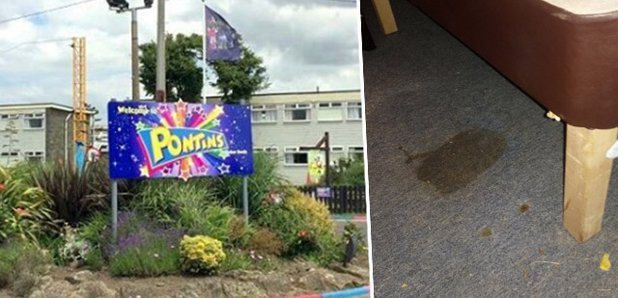 Hannah Nicholls chose to flee the disgusting holiday park after her toddler begged to leave.
Mum-of-one Hannah was left horrified at the disgusting state of the Camber Sands Pontins holiday park, on which she'd forked out £1,200 for a one-week stay.
Hannah, 30 fled the site just 24 hours after fearing for her one-year-old daughter's safety, with young Maisie begging to 'go home'.
Hannah had hoped for a fun family break with her mum and dad, her brother, his partner and their children - 11-year-old Paige, 9-year-old Harry and three-year-old Billy.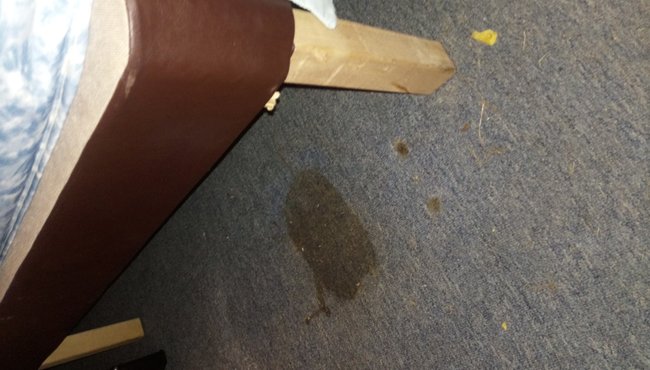 Credit: MirrorPix - Hannah photographed a dirty stain on the bedroom floor
Branding the holiday park a "shambles" with "shocking conditions", Hannah had booked the break in November with money left by her late grandmother.
She told to The Mirror Online: "It was absolutely crazy, I thought 'this can't be real.' The kids said they wanted to go home, so we went in the end.
"They'd been so excited before we got there. It was a shambles.
"I was disgusted, there was glass everywhere and I've got a toddler.
"There were even paint pots in the kids' play area with their lids off."
Shortly after arriving, Hannah sought out the site manager to ask if they could at least switch rooms, but was told there weren't any vacant.
She explained: "We were taken to the room by the manager, who we told we weren't happy.
"We asked for a different room but we were told there were no other rooms. We went back in the evening and were asked if we would stay in the room until the morning.
"We waited until the morning, but then the manager wasn't there."
Representatives for Pontins have told Heart: "We take comments like this very seriously. We were disappointed to hear of this guest's experience at our Camber site and are currently investigating this'."
WATCH! You can now stay in the actual Dirty Dancing resort: