WHOOPS! Shocked mum accidentally rips off eyebrows while taking off her face mask
8 September 2018, 10:40 | Updated: 8 September 2018, 10:43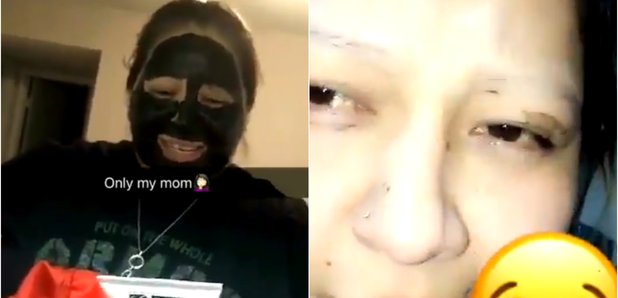 Ouch! That's gotta hurt.
Ahh! There's nothing that says pamper more than a relaxing face mask.
or at least it is until your eyebrows come off too.
For one American mum the last statement was all too true after applying a peel-off face mask...without fully reading the instructions.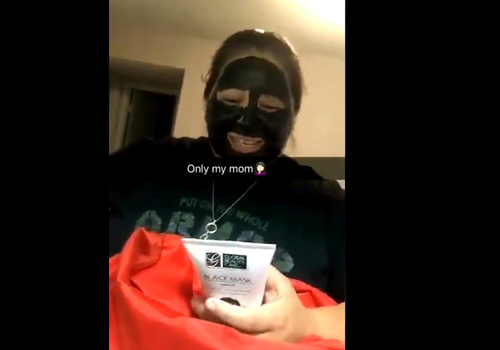 After covering her whole face in the black mask solution, the horrified Texas mum was filmed reading the instructions which specifically mentioned to 'avoid all hair'. Yikes!
Realising that it was already too late, the mum - captured on camera by her daughter - hilariously starts to peel off the mask along with her eyebrows.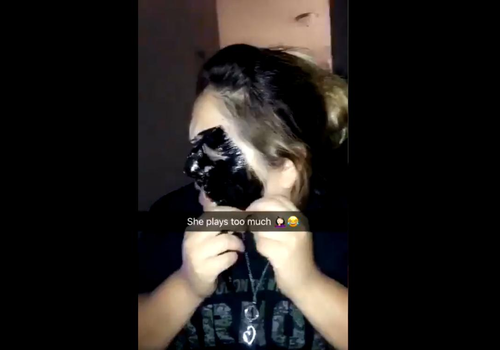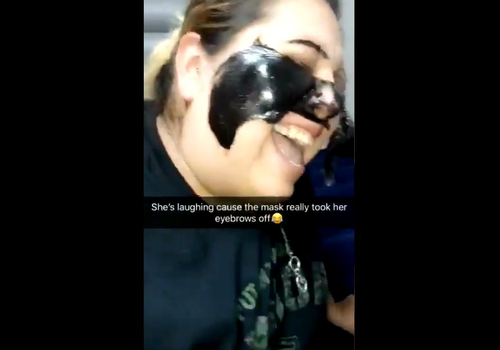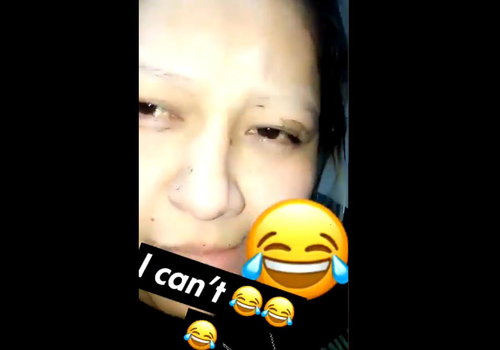 Watch the full video HERE.
The painful but comedic video has already attracted over 2.9 million views on Twitter, with the face mask saga sending viewers into a wave of emotions.
One viewer commented: 'i'm literally in tears (i'm sorry for her loss tho but likeeee i'm weak)'
While another posted: 'IM SCREAMING AT THEM EYEBROWS'
I'm crying, moms turned into Ultimate warrior at one point pic.twitter.com/x24bDUUrjZ

— Keto Frankie (@Frankieisfat) September 4, 2018
The daughter is laughing behind her phone like pic.twitter.com/4jUJkzJFm5

— Mo (@moeliyah_) September 5, 2018
Atleast her skin looks soft

— King (@arobles_a) September 4, 2018
i'm literally in tears (i'm sorry for her loss tho but likeeee i'm weak)

— K R I S T A L (@kristalterrell) September 4, 2018
I'm crying I'm glad I didn't put mine in my eyebrows

— Breann Wheeler (@Breann_Wheeler) September 5, 2018
Unfortunately for the unnamed - and un-browed - mum one commenter appeared to have the solution that could have possibly saved her wanted facial hair.
@Trishamars13 wrote: 'Hot water would have taken that off. Np. My mum loves that mask to. But i could never..'
Hot water would have taken that off. Np. My mum loves that mask to. But i could never..

— PLATINUM MOM (@Trishamars13) September 5, 2018
So what's the moral of the story here folks? ALWAYS read the instructions