Mum shares staggering before and after photos after losing 6.5 stone in a YEAR
10 July 2018, 15:50 | Updated: 12 July 2018, 13:58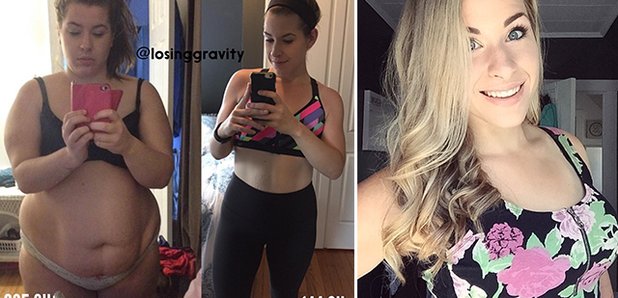 A woman who lost an incredible 6.5 stone in one year through 'healthy eating and exercise' documented her entire journey on Instagram - and the results are incredible.
Rachel Graham lost six-and-a-half stone in a year - and credits her baby for inspiring her to change her life.
At her heaviest, Rachel, 26, struggled to fit in to a pair of size 18 shorts, and had to fasten them using a hairband.
She was obese from the age of 12, but it wasn't until after she gave birth to her first child that she realised that she had to make some serious changes to her lifestyle.
Rachel revealed that she didn't take any shortcuts, avoided all diet pills and weight loss plans - and she's got the Insta pics to prove it.
The mum-of-two has kept hold of some of her clothes from when she was at her biggest, and every time she hits a wall or struggles to continue with her new lifestyle, she'll step into them and remind herself how far she's come.
Rachel admitted that after her weight loss, she struggled with some body insecurities - in particular excess skin.
She wrote: "I'd be lying if I said my loose skin wasn't an insecurity of mine. But, I refuse to let it consume me. It doesn't hold me back like the weight used to."
The Canadian revealed that she often opted for high-waisted trousers to reduce the amount of loose skin that was exposed, but has recently undergone a tummy tuck which removed 4lbs of excess skin.
The inspirational mum has racked up over 275,000 followers on her Instagram page, with many hailing her as an inspiration.
WATCH! Antony Costa reveals weight loss on Lorraine: