Mum claims she took a photo of her daughter TEN YEARS before she was born
19 September 2018, 11:58 | Updated: 19 September 2018, 14:55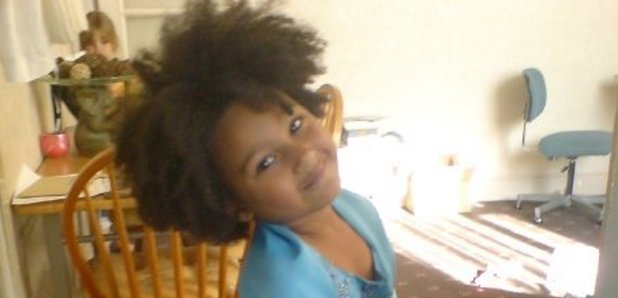 A mum believes she took photo of her daughter ten years before she was born in what she's calling a 'future echo'.
A freaked-out mum claims that she took a photo of her daughter a DECADE before she was born.
Laura Cisse, 38, found a photo taken ten years ago of her 15-year-old daughter Ayesha - and assumed her youngest daughter Sophie had been caught in shot in the background.
However, it wasn't until she realised Sophie wasn't even born at the time of the photo that the spooked mum realised that she was holding as an "echo from the future".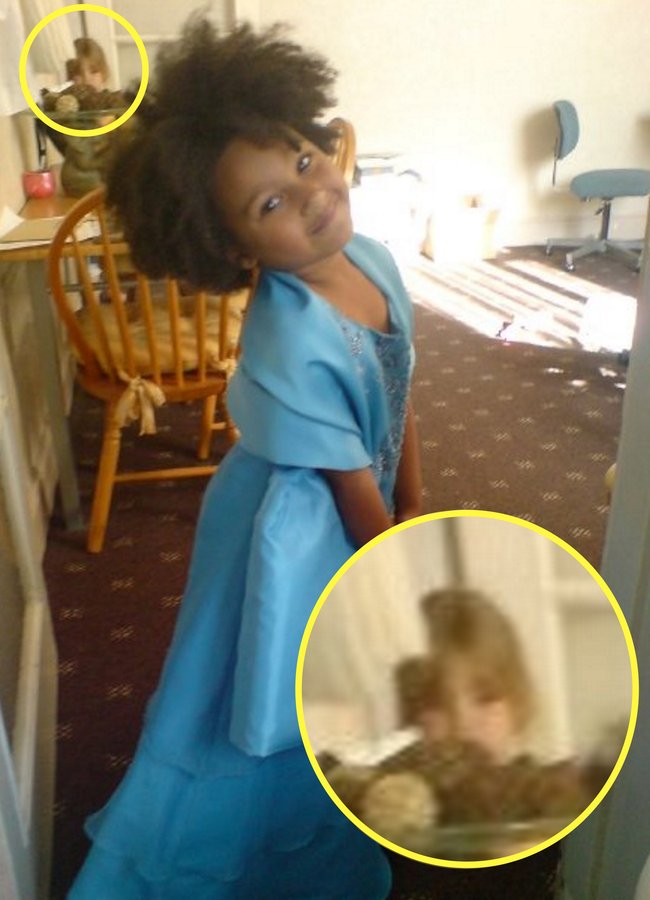 Credit: KNM
Laura, who is a believer in the paranormal, explained: "The girl looks like Sophie. It does have a look of her. It's very strange.
"When I first looked at the picture when I saw it again my eyes went straight to the face and I thought 'what's Sophie doing there? I've never seen her in that picture before'.
"But then I realised Sophie wasn't even born when the photo was taken. It can't have been her.
"Maybe it's an echo of the future, or something like that. You don't know."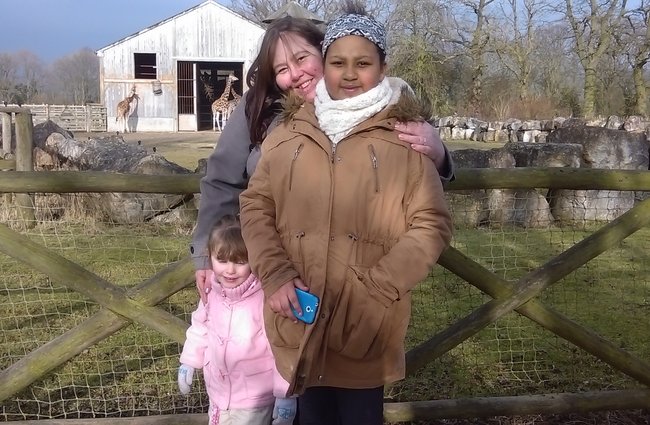 Credit: KNM - Laura believes the 'apparition' could have been a 'future echo' of her youngest daughter Sophie, left
The baffled mum explained that she'd never noticed the spooky apparition in the photo before, and refutably denied that it could have been any of Ayesha's friends.
She said: "I remember taking the picture. It was Saturday, it was raining and I was washing up and Ayesha had been nagging me to try on the dress as it was new.
"I remember we were alone and there were no other children there.
"The only other children of that age that Ayesha played with when she was five was my cousin's little girl, and she looks nothing like that.
"We didn't have other children come to the house until Ayesha was at school when she was six or seven."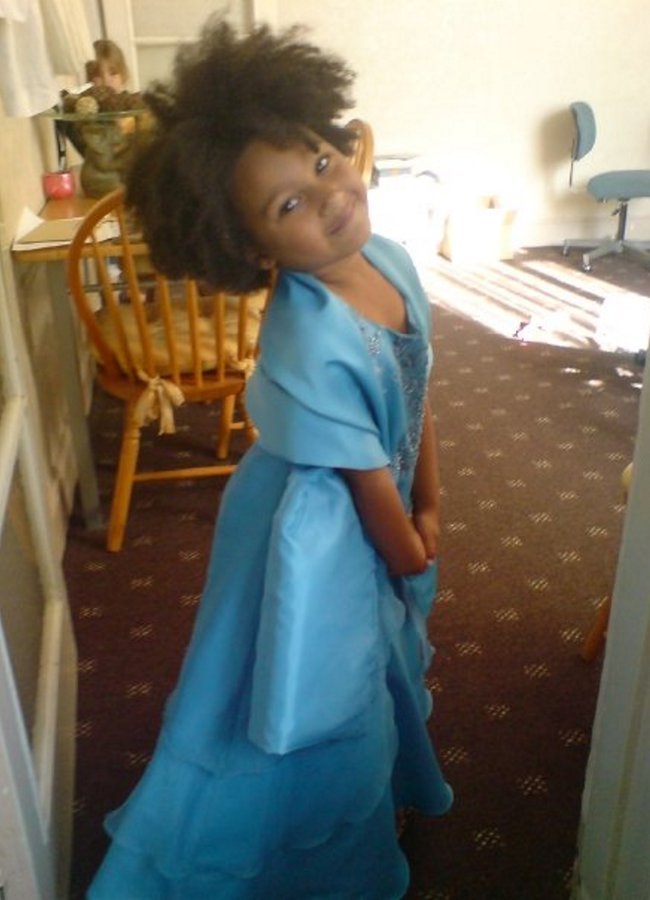 Credit: KNM
Having shown the creepy image to her family, Laura has hailed the photo as 'unexplainable' and admits she's glad she no longer lives in the house.
"I can't stop looking at it, I'm a bit freaked out to be honest", said Laura.
"A new family live there now. They say their baby does sometimes smile at the wall when nothing is there, but that could just be babies smiling."
However, the mum also said that if it is a paranormal being, she hopes it will look out for her daughter.
She said: "In a way, perhaps it's nice to see. My daughter is going through a tough time at school at the moment so if she does have something looking out for her I hope it's still around.
"I just hope doesn't show itself to me."