Mum-of-one walks out on husband after discovering his cruel nickname for her
17 September 2018, 12:56 | Updated: 17 September 2018, 14:53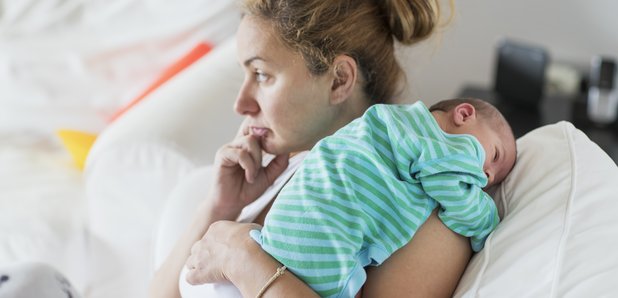 When the devastated women discovered her husband had devised a cruel nickname for her, she knew there was 'no coming back'.
A wife admitted she felt that she'd been 'slapped in the face' after discovering her husband's nickname for her was 'She Who Must Be Obeyed'.
The woman, who wrote about her experiences on Mamamia, explained that, after giving birth to their son two years ago, her husband failed to step up as a dad.
Their relationship had spiralled into a chaos of bickering and arguments, and she penned that he was "disinterested in participating in our adjusted family life."
She began her lengthy post by writing: "From the moment our son was born, nothing changed for my husband.
"He absolutely hated telling me what his plans were.
"Would he be home in time for dinner? Could I book a haircut on a Saturday morning? Was he having drinks with his mates straight from work?
"Who knew – because he certainly refused to tell me. He claimed he didn't have to.
"It was a weird shift in our marriage that I hadn't expected – this stubborn reluctance to tell us when he was going to participate in our lives."
The woman put up with his stubborn ways for some time, until she discovered a nasty message on his phone.
She wrote: "When I came across a text message on his phone one Friday morning, I knew I had to leave him.
"On that morning, he was in the shower, and his phone kept pinging. I checked it, to see if it was something urgent.
"I didn't know what to make of his last [message], which read: 'Don't think I can make it tonight. SWMBO will say no.' I was bemused – what did 'SWMBO' mean? It presumably alluded to me – but what did it stand for?
"And also – he hadn't asked me about that night, so I was annoyed he'd blamed it on me. I went into the bathroom with the phone and asked my husband what 'SWMBO' meant. He wasn't mad I'd looked at his phone. He was totally unmoved by having to explain the message to me.
"It means 'She Who Must Be Obeyed'," he said, casually.
"I felt like I'd been slapped in the face."
"I was mortified. And I knew in that moment, there was no coming back from that.
"I was never, ever, going to kiss, let alone sleep with, a man who called me that after 10 years together – even after becoming the mother of his son.
"This was no longer just about me: we deserved better.
"It had taken me a lot to get pushed to the edge, but when I was there – I metaphorically jumped. To me, I didn't have a choice. Staying with a man who valued us so little wasn't an option.
"I took my baby and I left my husband the next week."