Is Piercing A Baby's Ears Ok? Chelsee Healey Shares Controversial Snap
28 February 2018, 11:55 | Updated: 28 February 2018, 12:02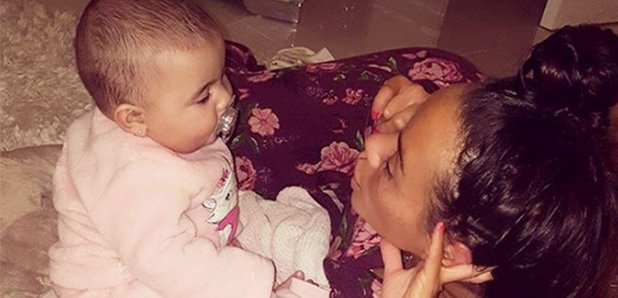 The Waterloo Road actress has shared a snap on her social media showing her 6 month old girl with studs in her ears. Is this too young for ear piercings?
In an undeniably cute picture, Chelsee is seen cooing at her daughter Coco, but fans were quick to notice that the youngster had a bit of bling in her ears.
The picture has sparked a huge debate as to whether it is okay to make this kind of decision for babies. Anyone who's ever had a lobe piercing will acknowledge that it's not a pain-free process, and many people argue that putting a tot through this is pretty cruel.
Some users of mumsnet have voiced strong opinions against child ear-piercing - one wrote: "It's cruel tacky and unnecessary", whilst another put: "Babies and little kids are beautiful just the way they are."
Others are quick to defend this, writing: "I don't see what the problem is, she's my child and if I want to get her ears pierced then I will!"
There have been calls for an age limit to be put on child piercings - much like those surrounding tattoos. The fact that a baby is too young to understand why they are in pain is a strong argument for many who are against the procedure, as well as the belief that a parent is taking away their right to decide.
With parents having to decide a million and one things on behalf of their child, some counter-argue that this is all part of being a mother. They also believe that choosing to pierce their ears when they're really young will mean they experience a fleeting moment of pain that they will never remember, rather than experiencing it as a 10 year old when fear and awareness fully exist in their lives.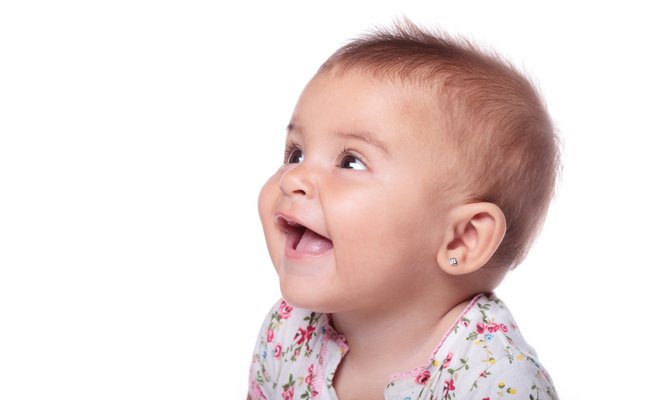 Credit: Getty
What do you think? Vote in our poll below: